Audubon members once again filled the halls of the North Carolina General Assembly to speak up for birds at our 6th annual Advocacy Day. After two years of virtual lawmaker meetings, folks were excited to attend in person, and it showed.
We had 76 Audubon members (including a dozen virtual participants from our mountain chapters) who scheduled and met with 64 lawmakers to speak up for a pair of bird-friendly bills: native plants (Senate Bill 628) and heirs property (House Bill 367). All told, advocates met with one-half of the Senate and one-third of the House.
Thanks to the work of our flock, our two priority bills have come a long way, and we continue to grow our presence at the general assembly.
"Our members have fully fledged into advocacy leaders," said Kim Brand. "They organized their peers and stepped up as passionate spokespeople for our issues. They understand the full lifecycle of advocacy, that Advocacy Day is often just the beginning and the connections they make lead to deeper relationships and a larger presence at the legislature over time."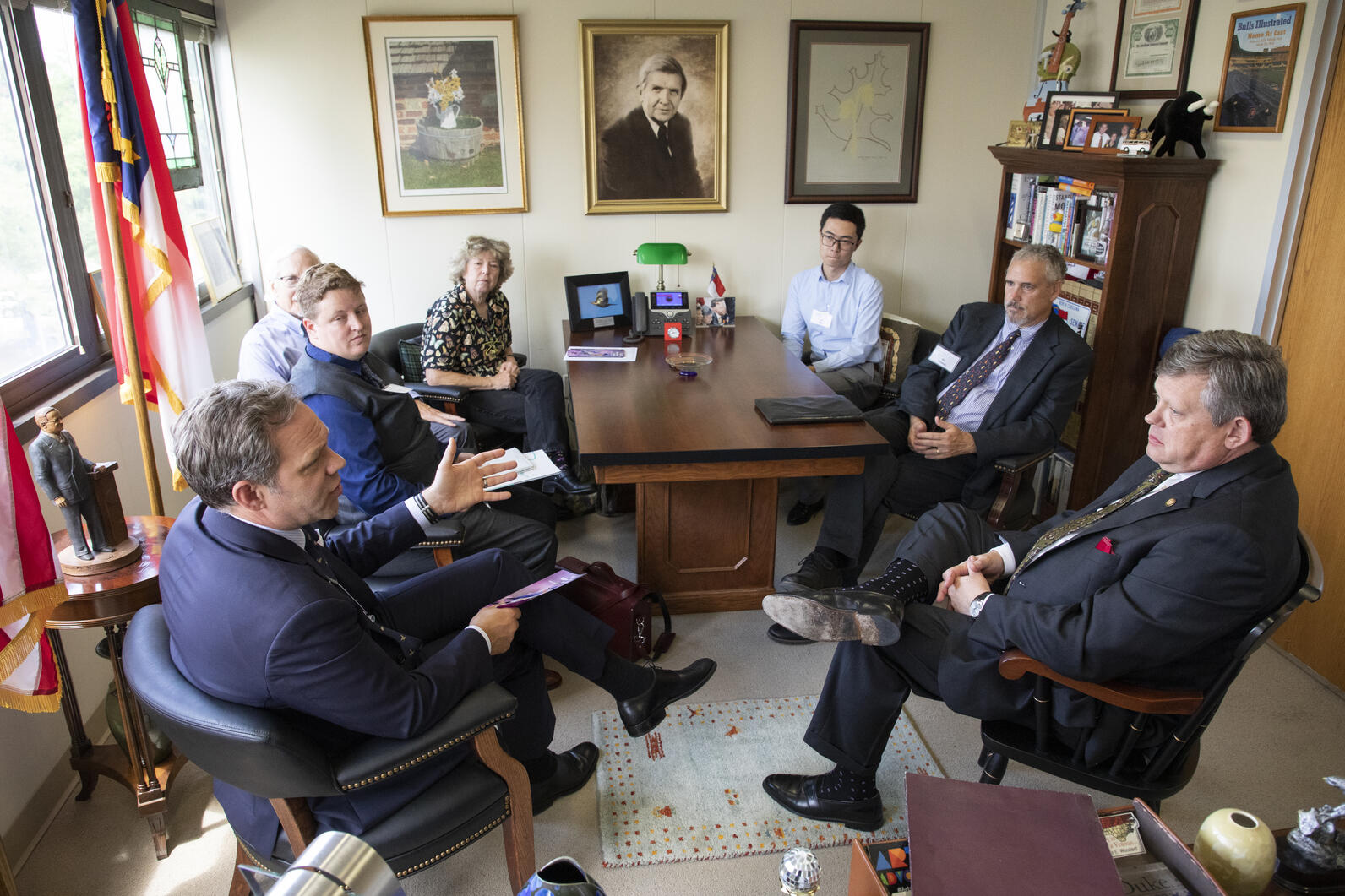 If it passes the House, the native plants bill will require native flora be used in landscaping on state property and can be a model for Audubon to follow in other states.
The heirs property bill has since stalled in the Senate, but our advocates laid a strong foundation for next year and helped grow support on both sides of the aisle. The bill will help prevent a particularly predatory form of land loss that breaks up family land and habitat. Both bills already passed one chamber thanks to our advocacy last year. 
"Our long-term goal is to build Audubon's grassroots power at the legislature, and Advocacy Day showed just how far we've come," said Andrew Hutson, Audubon North Carolina Executive Director. "Audubon members are leading on our issues like never before, speaking up passionately for birds and organizing their peers to grow the flock, and our power as an organization."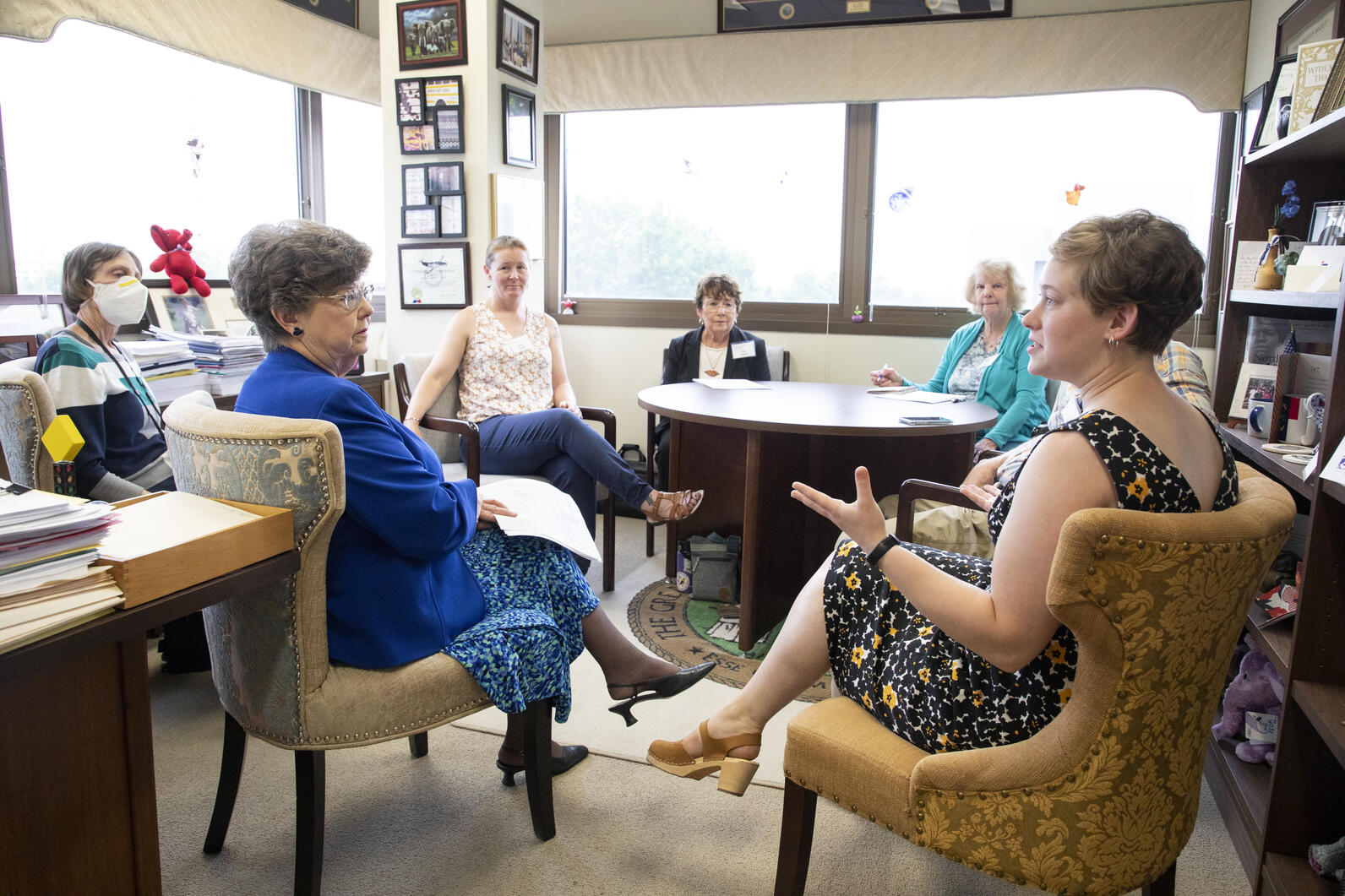 For members who were new to advocacy at Audubon, attending in-person was an inspirational experience. That includes first-timer Deirdre MacNeil, of Southern Pines. "I truly enjoyed being part of the legislative process and bringing our heartfelt concerns directly to our legislators. That is exactly how the democratic process is supposed to work," Deirdre said.
Advocacy Day wouldn't be possible without our Advocacy Chairs from our chapters, who organized their delegations: Megan Damico, Nancy Casey, Megan Cherry, Mary Freudenberg, Johanna Colburn Hamilton, Lynn Nilssen, Hannah Partridge, Kim Richmond, Anne Wilkinson, Matthew Withrow.
During Advocacy Day, Audubon North Carolina also recognized this year's Conservation Champion award winners for their legislative leadership on issues important to birds, from native plants to conservation funding to clean energy. The winners are Rep. John Szoka, Sen. Mike Woodard, Sen. Brent Jackson, and Sen. Bill Rabon.