Ways to Help
Audubon North Carolina welcomes volunteers in nearly all of our program areas. From helping one of the 10 chapters located across the state, to performing annual bird surveys, to maintaining buildings, to participating in our Beach Bird Stewards program, to becoming an Audubon Ambassador, there is always an activity or program that needs your help!
Internships are offered on an as-needed basis and must be applied for through the National Audubon Society Career Center when listed. If you have an idea for an internship, we may be able to work with you to develop your proposal into a position. See below for contact information.
Please email the director listed below for more information about volunteer opportunities for the following programs:
Putting Working Lands to Work for Birds and People – This program reaches out to private landowners within specified areas to support Audubon staff in developing bird focused management plans for landowners. Volunteer opportunities may range from administrative to field work, and takes place in the western part of the state.
Saving our Important Bird Areas – This program focuses on the monitoring of bird species and identification of threats in the 96 Important Bird Areas across North Carolina. All 10 chapters have "adopted" one or more IBA's for monitoring, and getting involved with a local chapter is a good way to help Save an IBA.
Bird Friendly Communities – Focused in cities and towns, the BFC program engages volunteers in three main areas – Nest boxes for Nuthatches, Lights Out North Carolina and Plant Native for Birds. Volunteer opportunities range from initiating the program areas in your city or town, to adminstrative or creating documents.
Sharing our Seas and Shores – This program monitors and manages the 21 coastal sanctuaries, performs bird surveys and censuses, and manages habitat for a variety of shorebird species. Volunteer opportunities may range from monitoring beach nesting bird colonies, bird surveys, bird counts, removal of invasive species or vegetation, adminstrative work, volunteer coordination and the Beach Bird Steward program, and takes place in the coastal area of the state.
Donal O'Brien Jr. Sanctuary and Audubon Center – This program is focused on the existing sanctuary and upcoming educational center in Corolla. Volunteer opportunities may include building maintenance, habitat restoration, bioinventories of flora and fauna, adminstrative, field work and educational opportunities, and takes place at the facility in Corolla.
Fundraising and Communications – This program is focused on raising funds to support the conservation program areas and communications activities of all of Audubon North Carolina. Volunteer opportunities may include special events, writing or editing, collection or organization of photographs, website review and upgrades and administrative support, and takes place in Chapel Hill.
Climate Change Initiative - This program is focused on a five year initiative to help birds most threatened by the impacts of climate change. Volunteer opportunities include our Audubon Ambassadors program, internships, research and advocacy opportunities, and is based in Chapel Hill but deployed across the state.
Contact: Engagement Director, Ben Graham ben.graham@audubon.org
INTERNSHIPS – All paid and unpaid internships are listed on the National Audubon Society Career Center through the WINGS Internship program. If you have an idea for an internship that is not listed, please contact the program manager above whose program most closely aligns with your idea.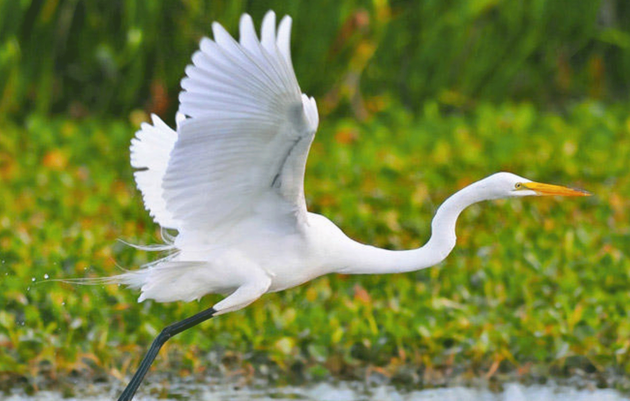 Donate
Learn about the different ways you can make a gift to Audubon and help birds in North Carolina and other states.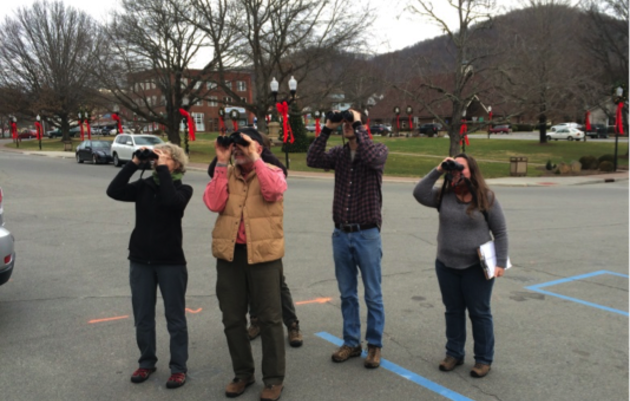 Community Science
Learn how local birders revived the annual tradition of the Christmas Bird Count in Yancey County.
How you can help, right now
Donate to Audubon
Help secure the future for birds at risk from climate change, habitat loss and other threats. Your support will power our science, education, advocacy and on-the-ground conservation efforts.
Sign Up For Our eNewsletter
Keep up-to-date on all that happens with Audubon North Carolina's research, events and volunteer opportunities.