If you've ever envisioned the most welcoming mountain homestead, On the Windfall in Ashe County, NC might be just the picture you see.
George and Carole Ford have created a friendly destination for visitors on their working farm, featuring rustic cottages, "pasture pals," and incredible hiking. Now, they have extended their welcome to birds too!
Equipped with a working knowledge of their land and a desire to be good stewards, these landowners enrolled in Audubon's Forest Landbird Legacy Program.
Fifty-one acres of their Northern Hardwood Forest was improved with the addition of 20 snags to support cavity-nesting and bark-foraging birds such as the Yellow-bellied Sapsucker.
Nature's nest boxes, snags are standing dead trees that provide multiple benefits to wildlife and forest structural diversity. The numbers researchers have estimated for snag density requirements (how many standing dead trees are within forests) are staggering, yet even our older trees are often not old enough to age out slowly enough to provide cavities and the sloughing insect-ridden bark that birds love.
Of the cavity-nesting birds we heard while at the Fords, including the White-breasted Nuthatch, Carolina Chickadee, and Downy Woodpecker, only the Woodpecker creates its own cavity. We are pleased to report that soon more of these birds will find sanctuary in the Ford's forest!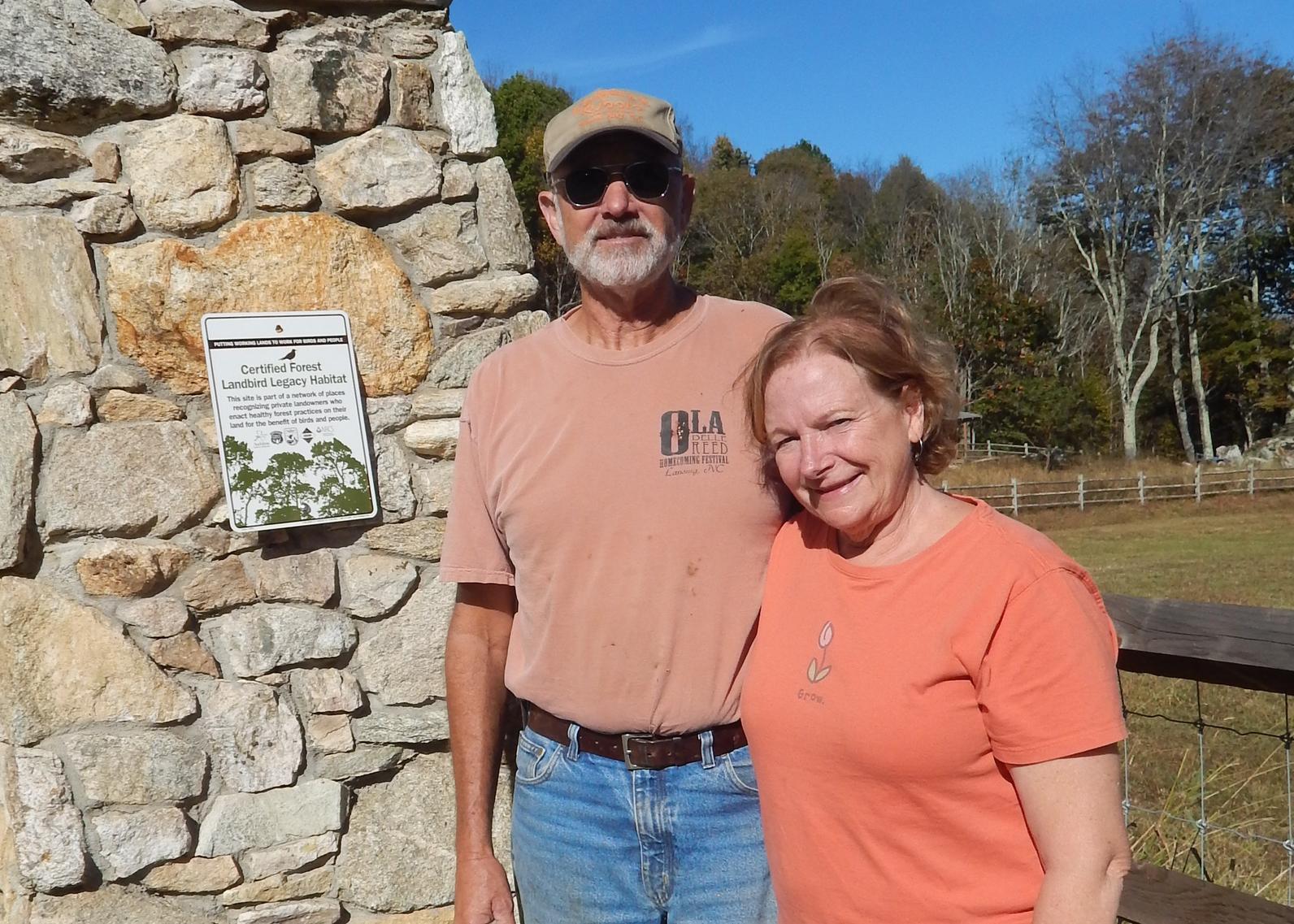 On the Windfall offers hiking trails in the forest adjacent to the habitat restoration areas. Give them a call and go see for yourself- just look for the Forest Landbird Legacy Program sign. Don't forget your notebook, so you can keep track of the birds you see!