North Carolina Wildlife Resources Commission (NCWRC) biologist Kelly Douglass joined us in mid-June to help survey for songbirds at Buckhorn Game Land in Orange County, NC.
A part of Audubon's Forest Landbird Legacy Program, we are tracking how small changes in hardwood forests impact songbirds. Small changes could include:
Creating snags to accommodate cavity nesting birds
Creating small gaps in the forest to maximize vegetation structure diversity
Prescribed fire to restore fruit and nut trees for increased food availability
Encouraging native trees, shrubs, grasses and forbs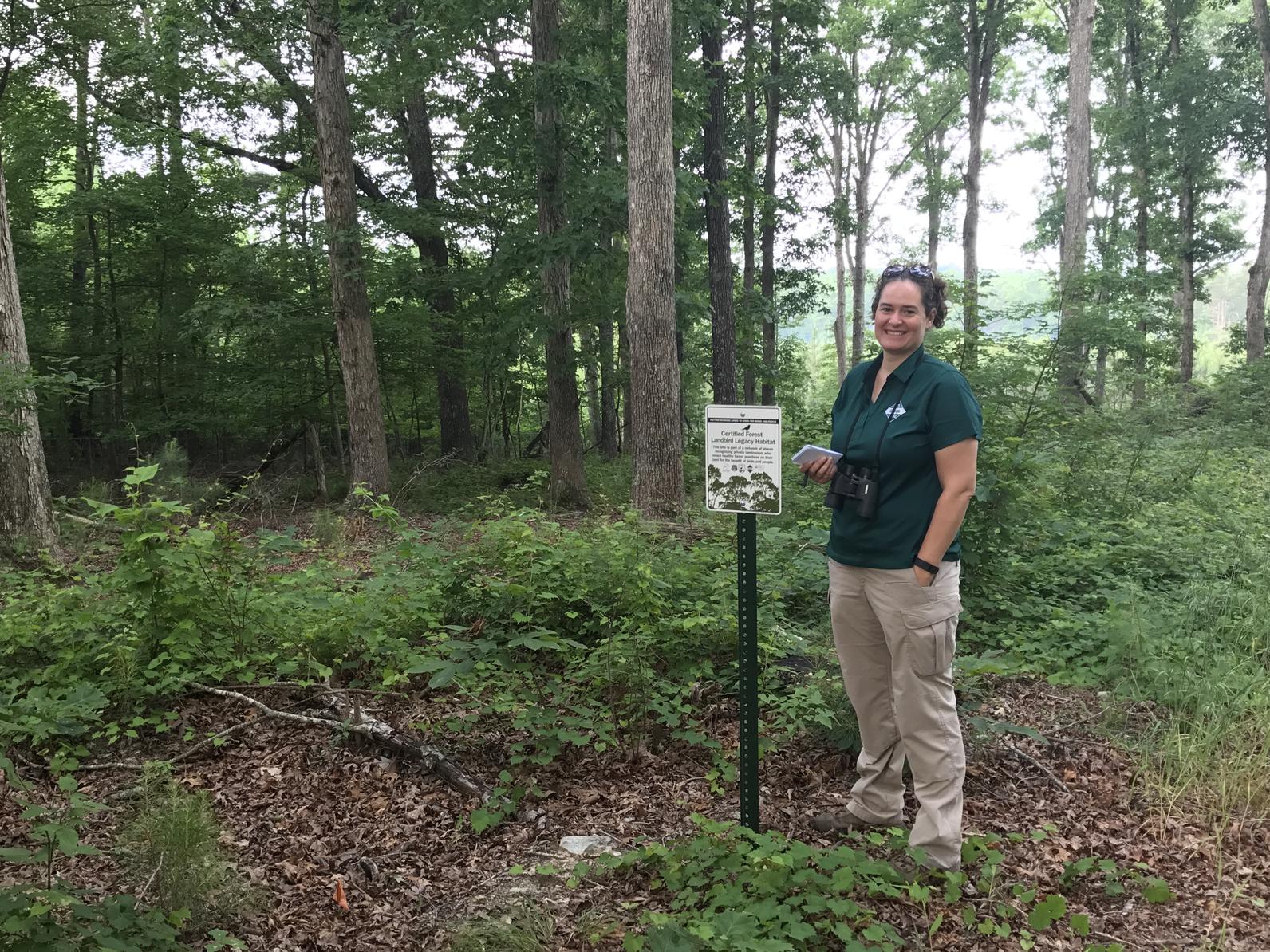 Thanks to this survey and 2016 surveys conducted by New Hope Audubon Society (our Chapel Hill chapter), we've determined the bird species count totals 55 for this bird conservation partnership site. An exciting new addition to the list heard singing this year was the spectacular song of the Wood Thrush!
While breeding season surveys have concluded, Audubon North Carolina continues to conduct surveys on private lands associated with the Forest Landbird Legacy Program in winter. Plan ahead to be a part of this effort! An ability to identify birds by sight and sound are necessary but survey protocol is not difficult. Contact Aimee Tomcho at atomcho@audubon.org.