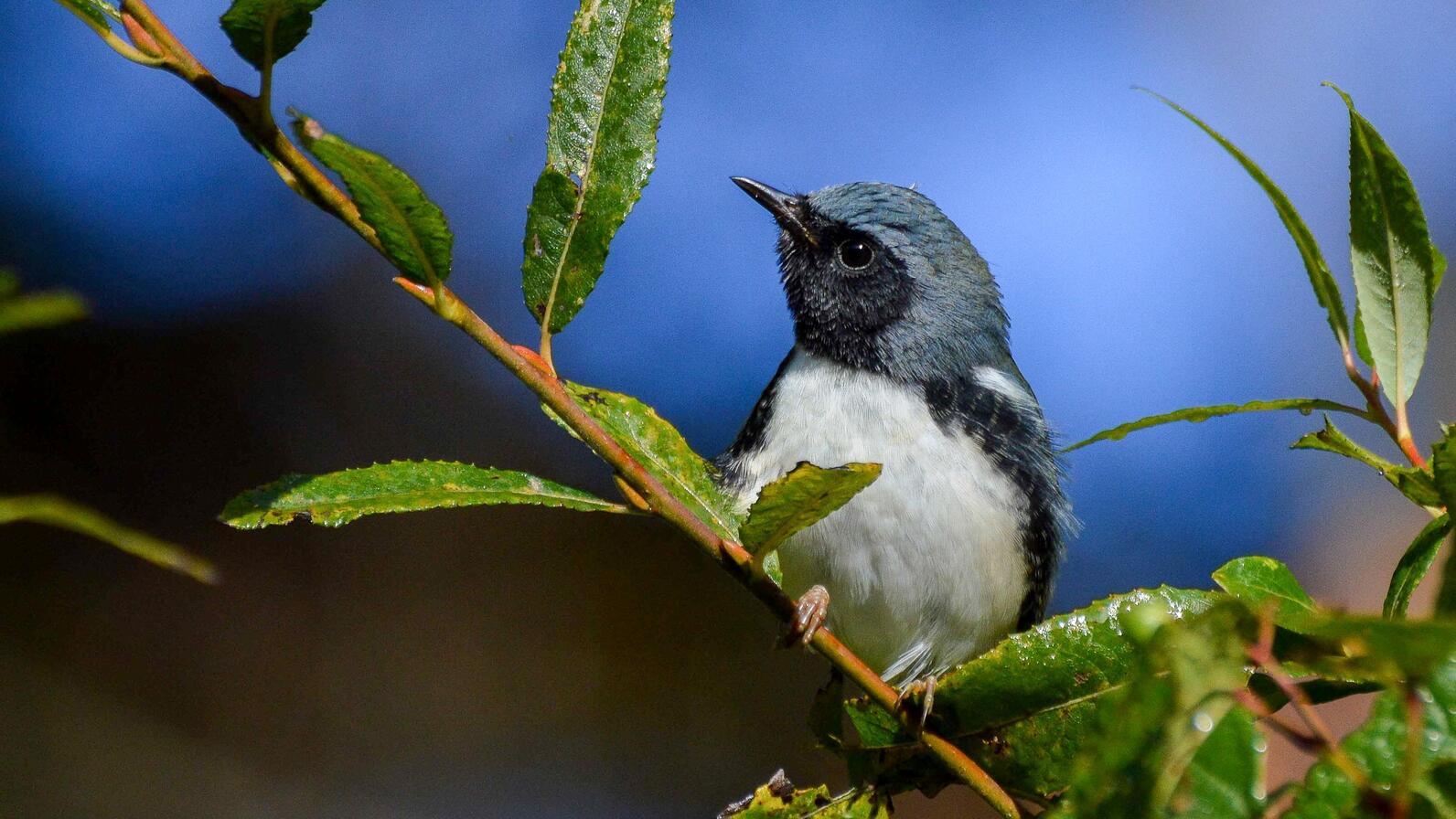 DURHAM, NC (October 20, 2020) – The migratory birds that are passing through Charlotte parks and backyards are finding safer passage this fall because of a prominent building.
Audubon North Carolina and Mecklenburg Audubon Society have a Lights Out agreement for the 48-story Duke Energy Center, which is occupied by Duke Energy and is the second tallest building in the city. The agreement ensures unnecessary lights will be turned off after dark, making the night skies safer for migrating birds.
"Fall is here, which means many of the birds we know and love are making epic and inherently dangerous journeys southward, passing through our backyards and parks. Duke Energy is doing the right thing by turning off unnecessary lighting, showing other building owners how simple adjustments can be the difference between death and life for migrating birds," said Andrew Hutson, Audubon North Carolina executive director and National Audubon Society vice president.
Because many birds migrate at night and navigate using natural light cues like the moon and stars, bright artificial lights cause confusion and disorient birds as they fly past our cities and towns. This leads birds to collide with windows while others circle in confusion until exhaustion overcomes them.
"Turning off building lights when they aren't in use is a simple and easy way to save birds and ensure that we continue to have Wood Thrushes and Black-throated Blue Warblers visit our yards and parks," said Malia Kline, president of Mecklenburg Audubon Society.
Taller buildings, such as Duke Energy Center, have been of concern since Mecklenburg Audubon began monitoring downtown Charlotte buildings for bird fatalities eight years ago. Under the agreement, the building goes dark after midnight. Interior lights use timers or motion sensors to stay as dark as possible at night. In addition to helping birds, these measures reduce energy use and save money. Safety and security lighting at street level will remain in operation.
Outside of the late night hours, the lights are shut off for five minutes every hour, allowing any birds caught in the glow to escape. A similar tactic is used in New York City to free birds caught in the beams of the 9/11 memorial.
Every year, hundreds of millions of birds in the U.S. fall victim to artificial lights. In Uptown Charlotte, volunteers have tallied 74 species of birds that have died from building collisions or exhaustion, including Wood Thrushes, Gray Catbirds, and many warbler species. Fortunately, the fix is simple. A landmark study conducted by the Field Museum in Chicago showed that by turning the lights off in one building, the number of birds killed there dropped by over 80 percent.
In 2015, Wake Audubon Society worked with the city of Raleigh to get Lights Out commitments for some city-owned buildings downtown. Five buildings in Winston Salem have been turning out lights earlier for birds since 2012, in partnership with Forsyth Audubon and Audubon North Carolina's Bird-Friendly Communities program.
About Audubon
The National Audubon Society protects birds and the places they need, today and tomorrow. A nonprofit conservation organization since 1905, Audubon works throughout the Americas using science, advocacy, education, and on-the-ground conservation. Learn more at www.audubon.org and on Facebook, Twitter and Instagram @audubonsociety.
About Audubon North Carolina
Audubon North Carolina, a state program of the National Audubon Society, has offices in Durham, Boone, Corolla and Wilmington. Learn more at www.nc.audubon.org, on Twitter and Instagram.
Media Contact: Ben Graham, ben.graham@audubon.org, 919-880-3793