Since 2013, Audubon North Carolina has partnered with the Natural Resources Conservation Service (NRCS) to distribute Farm Bill funding appropriated for Golden-winged Warbler habitat restoration and management.
Through direct communications with nearly 200 landowners, we share technical habitat guidance and provide the critical link citizens need to locate funding assistance programs--such as Working Lands for Wildlife's (WLFW) Farm Bill-funded Environmental Quality Incentives Program (EQIP).
There are many reasons the Farm Bill is important to North Carolinians, and many ways in which it is important to North Carolina's birds:
Through Working Lands for Wildlife, "projects focus on declining species that have needs compatible with agricultural practices and rural land management and that can benefit from conservation on private lands."
"WLFW has eight nationally-identified target species. The habitat needs of these species are representative of healthy, functioning ecosystems where conservation efforts benefit a much broader suite of species." The species chosen are closely associated with the legacy of America's farms and forests.
Target species include:
Greater Sage-Grouse
Lesser Prairie-Chicken
Gopher Tortoise
New England Cottontail
Golden-winged Warbler
Southwestern Willow Flycatcher
Bog Turtle
Monarch Butterfly
In addition to these target species, NRCS has expanded with eleven new focal projects including the American Black Duck, Northern Bobwhite, and four species of shorebirds in the wetlands of Louisiana. Read more about the new projects here.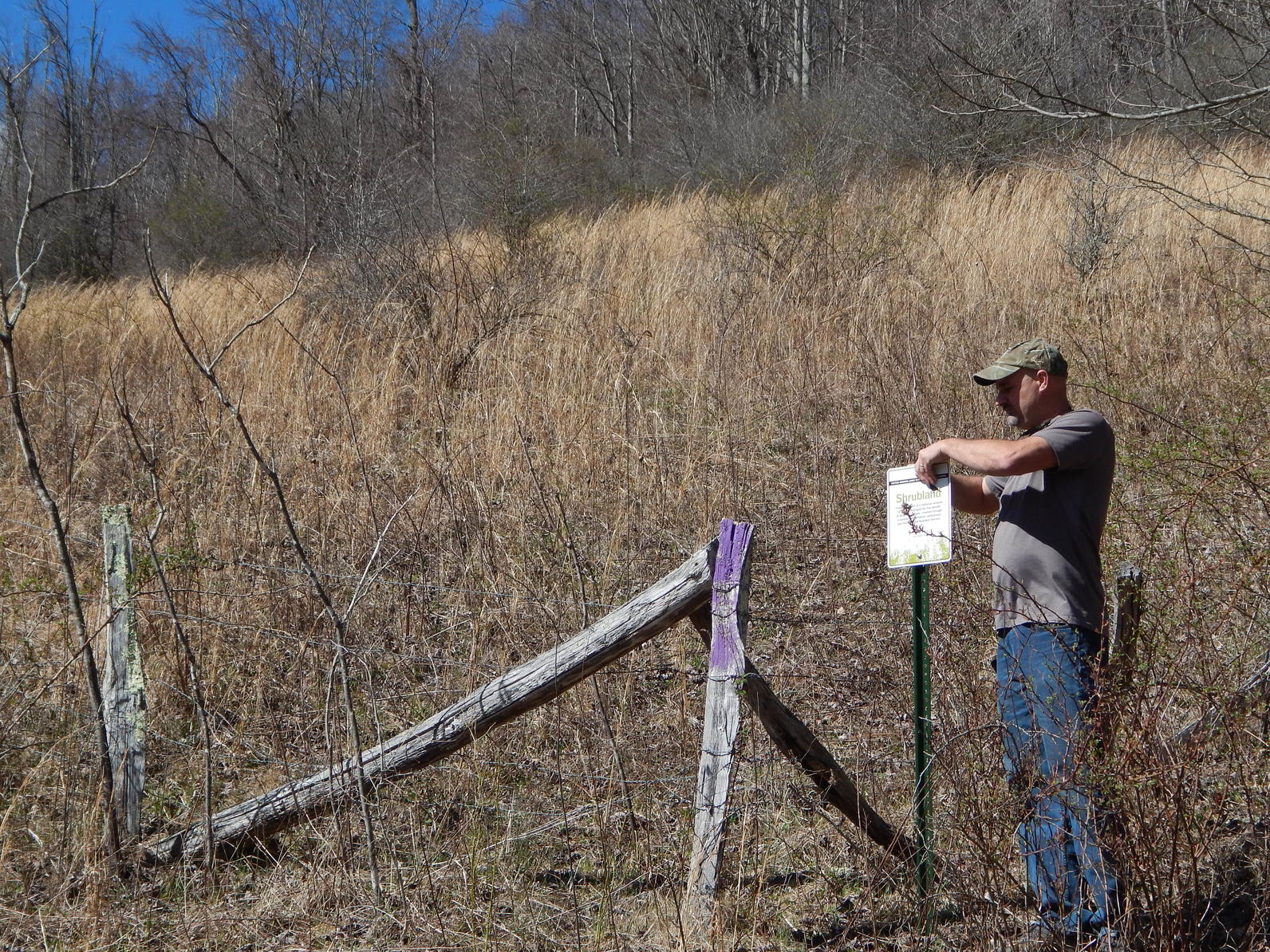 The most recognized bird associated with this programming is likely the Greater Sage-Grouse, a bird that has benefitted from the financial assistance NRCS offers to producers to pay for the adoption of conservation practices that improve the health of the sagebrush ecosystem.
As 2018 Farm Bill reform discussions begin in anticipation of the September deadline, watch out for funding cuts that affect Working Lands for Wildlife and the people and birds who benefit from the Farm Bill.
Financial and technical assistance are currently available in Golden-winged Warbler focal areas in Western North Carolina. For more information, contact Aimee Tomcho at atomcho@audubon.org.
National Audubon Society has joined with 90+ other organizations to form the "Forests in the Farm Bill Coalition." You can read more about their work and recommendations for the next Farm Bill here!