Audubon advocates across North Carolina are speaking up to ensure offshore wind energy grows responsibly on our coast. In the last year, thousands of our members signed petitions, met with lawmakers, and testified before the N.C. Utilities Commission.
Climate change is the biggest threat to birds and people alike. The goal of our advocacy has been to set the stage for responsible offshore wind energy, so the industry can deliver fast, steep cuts in carbon emissions while also ensuring birds and other wildlife are protected along the way. (Check out our Responsible Offshore Wind Energy Guidelines for more details.)
We still have a long way to go, but the early results are promising. Audubon members spoke up loud and clear during two critical public comment hearings for a new Wind Energy Area, accounting for 95 percent of all comments submitted (here's a great article about our efforts). Audubon is also a founding member of the Offshore Wind for North Carolina Coalition, which has helped lay the groundwork for responsible growth in the state. We got encouraging early results this year when the Bureau of Ocean Energy Management announced the terms of its leases for the Wilmington East Wind Energy Area, which included strong wildlife monitoring requirements using Motus tracking technology.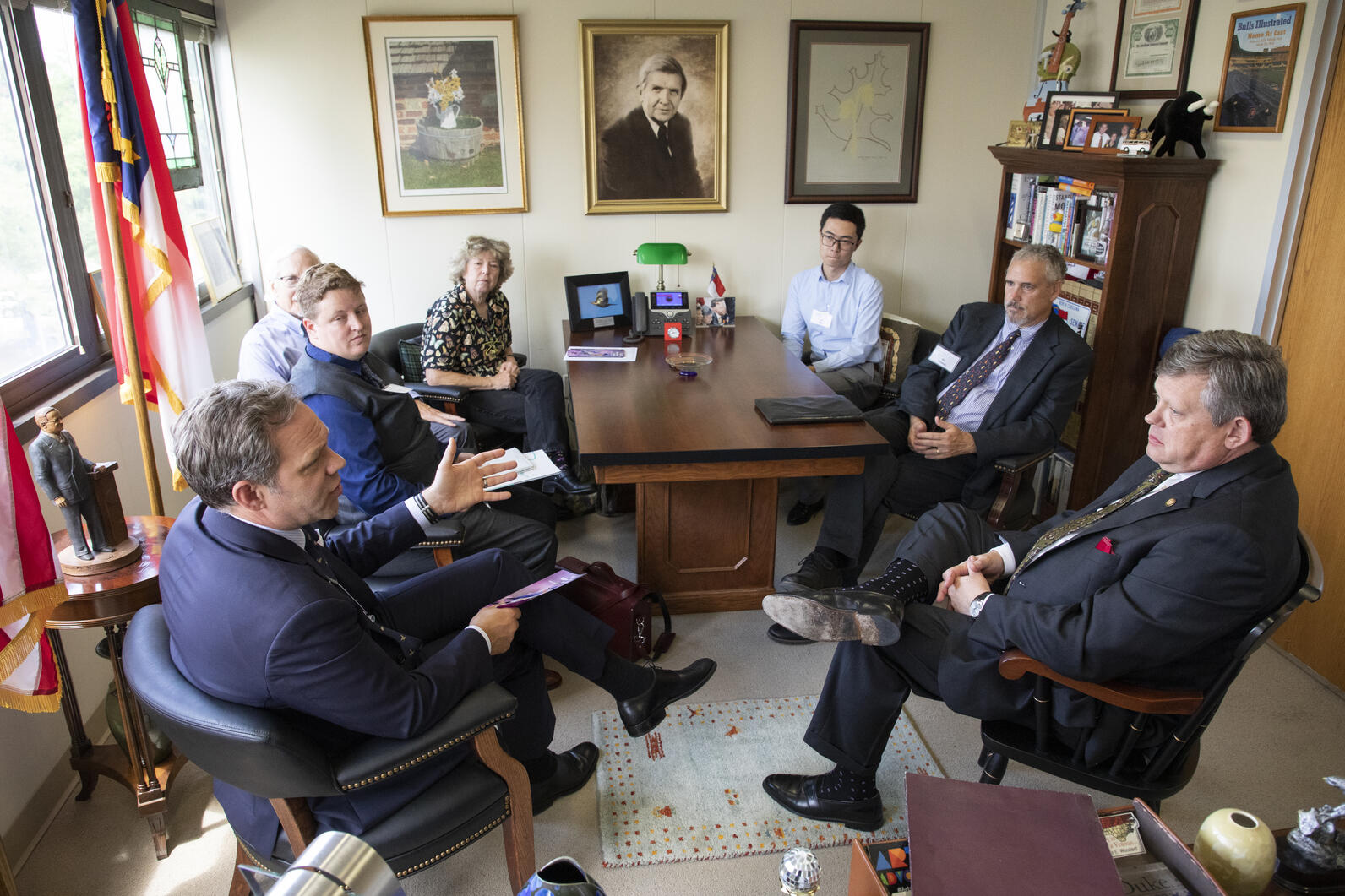 Audubon's new grassroots and policy work on offshore wind energy builds on the two decades of engagement we've had with the industry, helping to shape the regulatory and physical footprint of wind energy development in the state and reduce impacts on birds.
Zooming out, our responsible offshore wind advocacy is part of a larger, years-long effort to change the conversation around climate action in North Carolina.
Audubon's 2019 climate report—Survival by Degrees—laid out the threats birds face from rising temperatures. With the report in hand, our members helped defeat a bad bill in the North Carolina legislature that would have been a pathway for more dirty fossil fuels and set the stage for historic, bipartisan carbon emissions legislation passed last year. House Bill 951 requires North Carolina to slash carbon emissions at the speed and scale birds need.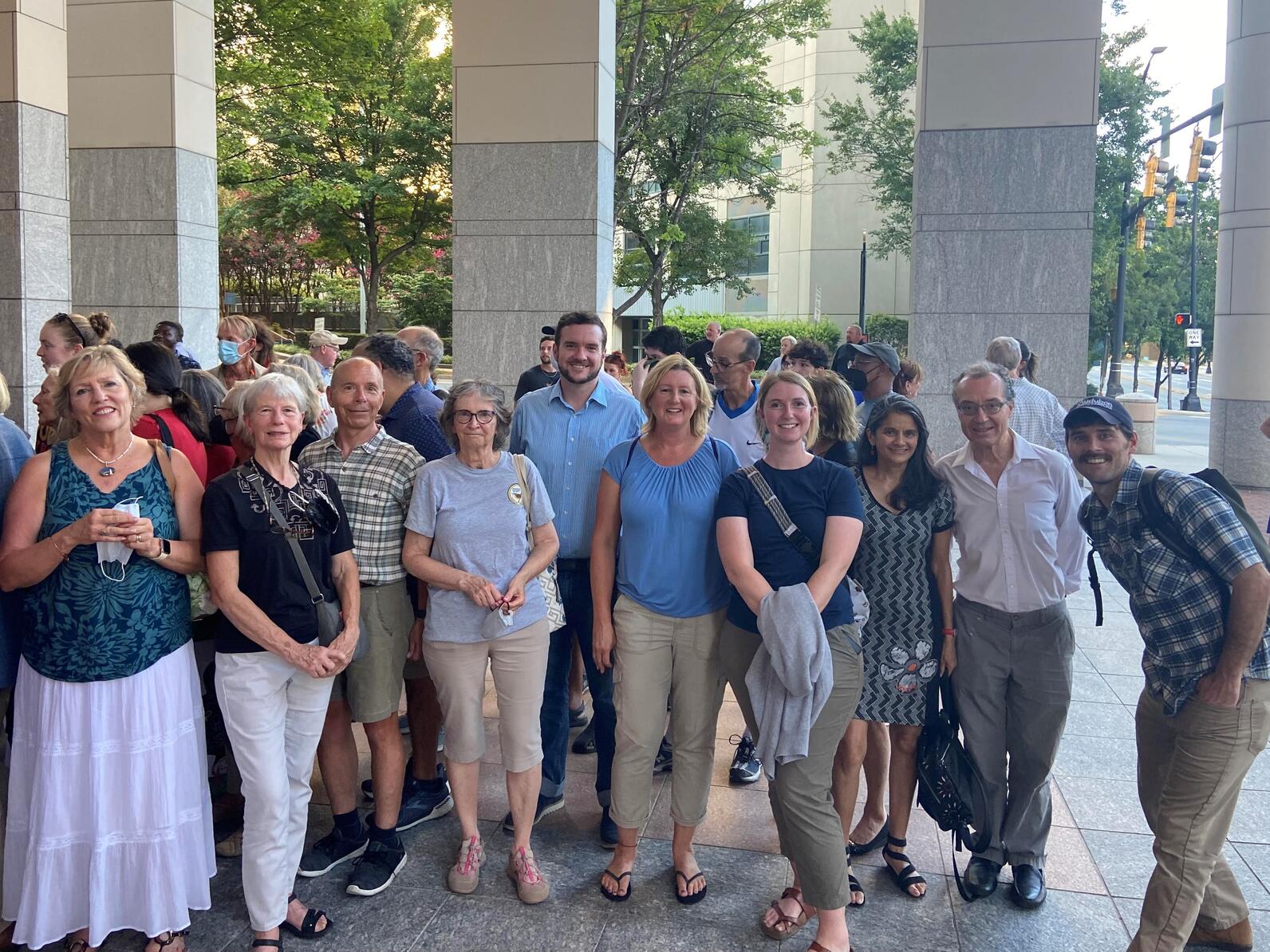 Our recent offshore wind advocacy comes at a critical time for the industry, which, with state and federal legislation now in place, is poised to grow rapidly—leases have been issued for projects off the coasts of Dare and Brunswick counties.
We are keeping the pressure on by advocating for more offshore wind energy investments in Duke Energy's Carbon Plan, while continuing to beat the drum for responsible deployment. Over the summer, Audubon cohosted a summit on offshore wind and wildlife, where leading experts shared solutions and best practices on responsible development. Audubon members from our coastal chapters attended and are helping to change the conversations happening at the ground level.
The industry still has a long way to grow responsibly in North Carolina. We look forward to working with BOEM and wind developers to ensure the industry continues on the right track and grows in a way the benefits everyone—birds and people.