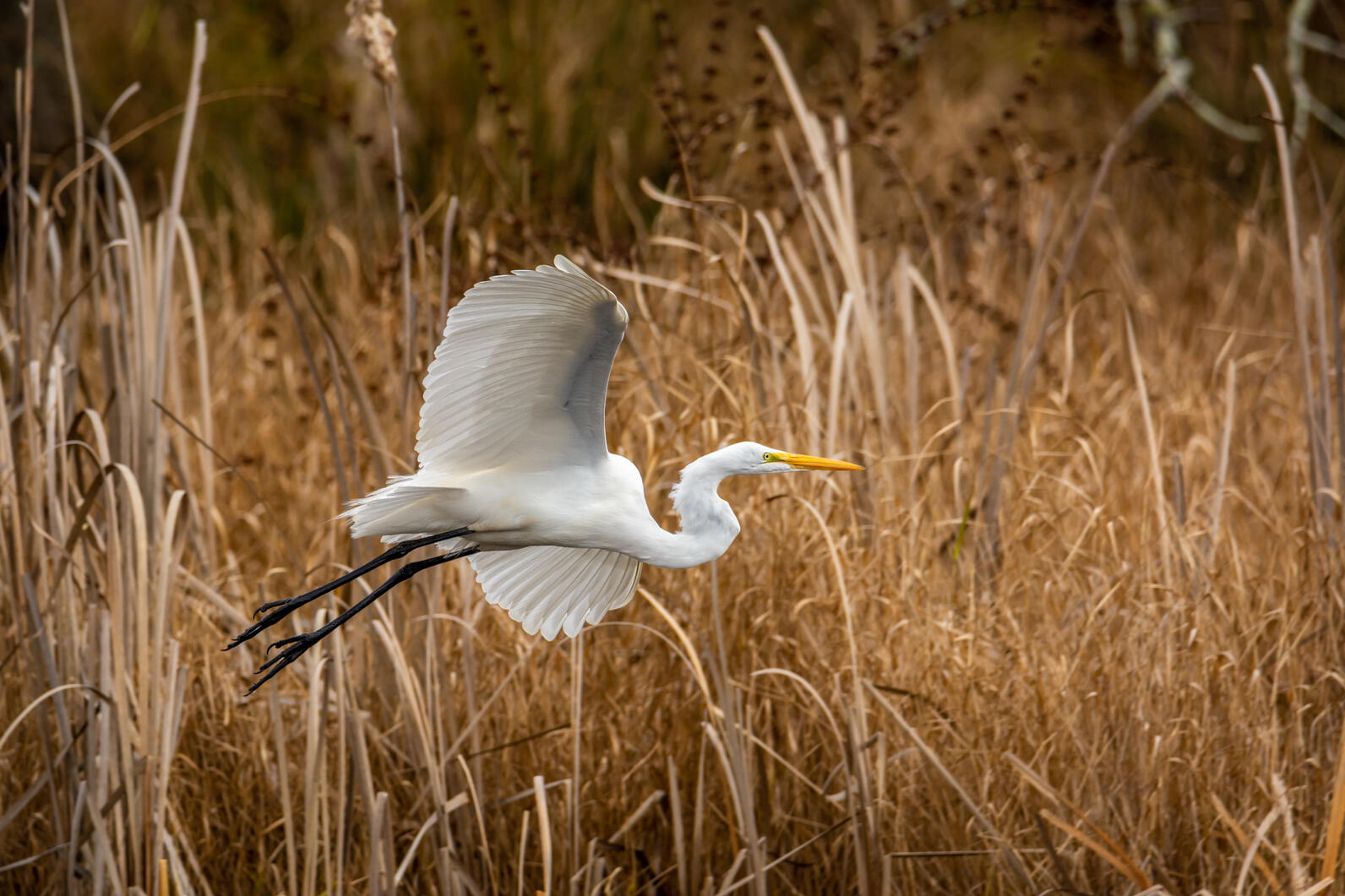 DURHAM, North Carolina - The National Fish and Wildlife Foundation has awarded Audubon North Carolina a grant that will fund innovative marsh restoration pilot projects at the Donal C. O'Brien Jr. Sanctuary at Pine Island on Currituck Sound. The work that will serve as a model for communities across the North Carolina coast.
The extensive freshwater marshes of Currituck Sound are a globally important place for birds, but this unique ecosystem faces escalating threats from erosion and one of the fastest rates of sea level rise on the Atlantic coast. The $210,267 grant, announced in November, will support the final engineering designs and permitting for projects that will address these threats, helping to preserve and restore habitat that supports wildlife and protects neighboring communities.
"This grant comes at a critical time for Currituck Sound, which is rapidly losing its marshes to erosion and rising seas. By figuring out the best ways to help this ecosystem adapt to coastal change, we'll be preserving bird habitat while also serving as a model of adaptation for communities across the state," said Cat Bowler, Coastal Resilience Program Manager at Audubon North Carolina.
Although the proposed restoration techniques have been used successfully in other places, few marsh restoration projects have been implemented to address habitat loss and increase community resilience in a freshwater ecosystem like Currituck Sound. Together with partners at EA Engineering, Science, and Technology, Inc., Coastal Studies Institute, Elizabeth City State University and the Currituck Sound Coalition, Audubon will design and monitor the effectiveness and scalability of four pilot techniques for restoring vulnerable marshes in Currituck Sound.
The marsh restoration techniques range from applying thin layers of sediment to the surface of the marsh to help it keep pace with sea level rise, to stabilizing shorelines using natural materials like repurposed Christmas trees and coir logs.
Together, these pilot projects will help preserve the integrity of two marsh ecosystems totaling 3,481 acres of important bird habitat that also help protect critical infrastructure for communities and 1,658 residential properties in Currituck and Dare Counties.
Protecting and restoring natural infrastructure like marshes and beaches is one of the most effective—and cost-effective—ways to help coastal birds and communities adapt to climate change. Lessons learned from these pilot projects will inform future resilience work across northeast North Carolina and beyond.
Audubon and our partners look forward to expanding the use of new and innovative natural infrastructure solutions in Currituck Sound and throughout the coast of North Carolina.
About Audubon North Carolina
Audubon North Carolina, a state program of the National Audubon Society, has offices in Durham, Boone, Corolla, and Wilmington. Learn more at www.nc.audubon.org and on Twitter, Facebook, and Instagram.​ The National Audubon Society protects birds and the places they need, today and tomorrow. A nonprofit conservation organization since 1905, Audubon works throughout the Americas using science, advocacy, education, and on-the-ground conservation. Learn more at www.audubon.org and on Facebook, Twitter and Instagram @audubonsociety.