October 21, 2019 – Just in time for North Carolina Native Plants Week 2019, we checked in on the bird-and-butterfly garden at the North Carolina Executive Mansion. Two years ago, we collaborated with First Lady Kristin Cooper to plant the garden (check out the planting-day photos here).
The garden is thriving!
As a result, Ruby-throated Hummingbirds, American Goldfinches, Eastern Towhees, and Monarch butterflies are all regular visitors to the Executive Mansion grounds.
The mastermind behind the garden design, Ben Skelton – owner of Skelton Landscaping Service in Carrboro, and volunteer with New Hope Audubon Society's Bird-Friendly Yard Certification program – shared three tips for success with native plants in formal garden beds like the ones at the Executive Mansion.
Include groundcovers. In just two years, Woodland Phlox (Phlox divaricata), Green and Gold (Chrysogonum virginianum), and Spreading Sedge (Carex laxiculmis, 'Hobb Bunny Blue') have filled in. Executive Mansion Gardener Charles Dixon reports that these areas require almost no weeding. That's a win-win!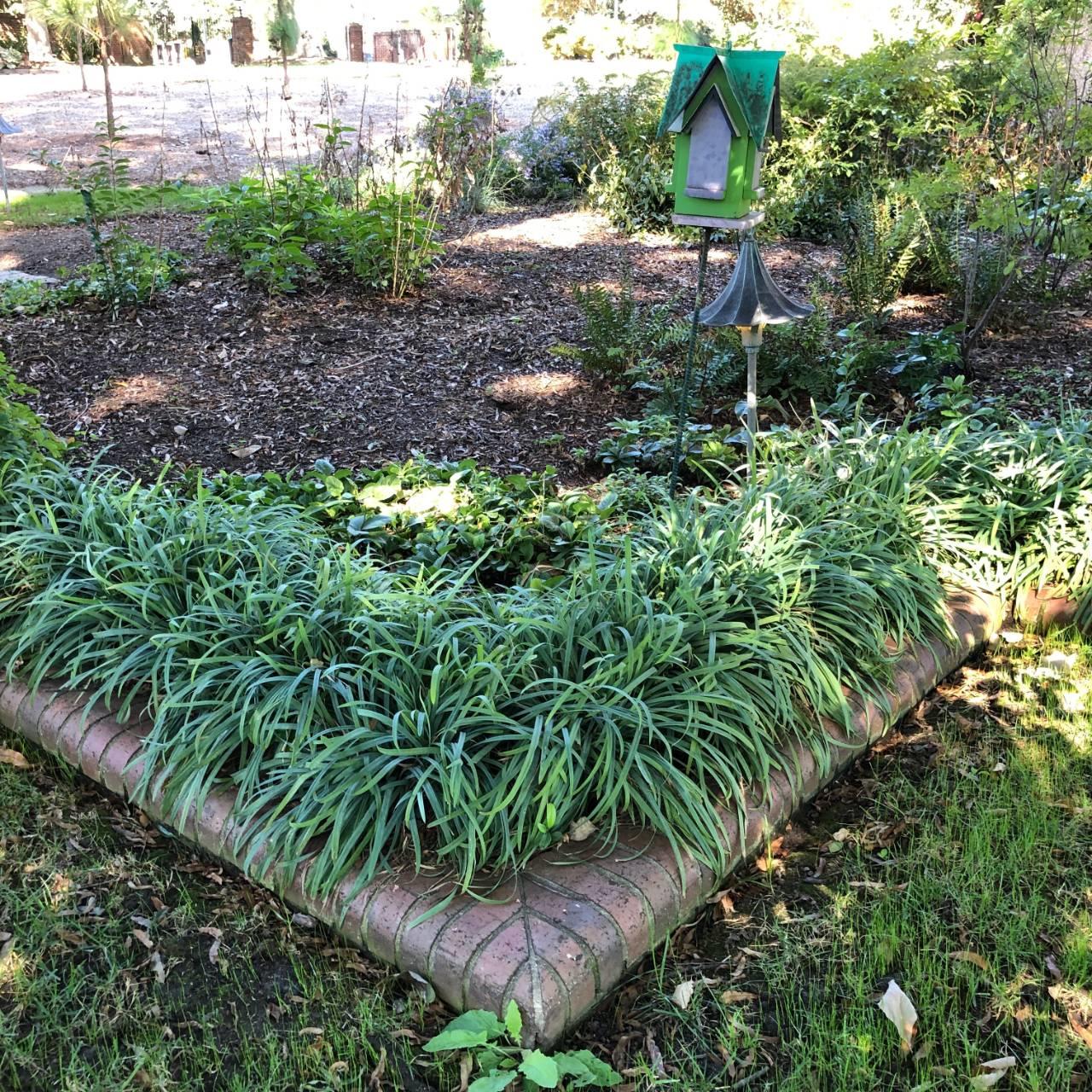 Include native grasses. Little Bluestem is a terrific choice – its reddish stems are attractive especially in fall, and the seed heads catch the light, bringing a certain liveliness to the fall garden. Little Bluestem forms a good-sized clump that covers the ground and keeps weeds out.
Plant close together. Many native-plant gardens include sizable patches of bare mulch, which invite weeds and require a lot of maintenance. You can head off weeds by planting perennials, grasses, and groundcovers close together – 12 to 18 inches apart works well. Gaps larger than that will leave too much space for weeds to show up and take over.
Want to plant your own garden in the Piedmont or Coastal Plain? Check out Ben Skelton's garden design here, and find out which plants benefit which birds.
For the Mountain region, check out Ben's design for the governor's Western Residence in Asheville.