A century ago, the woodlands along the Uwharrie River in Montgomery County were home to towering hardwoods. Underneath the leafy canopy, the forest teemed with shrubs and smaller trees, just the right mix of plant diversity for birds and all kinds of wildlife to thrive.
Like much of North Carolina's Piedmont, decades of logging took its toll on this prime forest habitat. But a project by Three Rivers Land Trust and Audubon's Forest Landbird Legacy Program is breathing new life into the landscape.
Funding through the Audubon program supports the land trust's work on a 700-acre tract next to the river, where Cody Fulk, Conservation Land Manager at the land trust, has been busy overseeing controlled burns and forestry work to help revive the forest.
"You can still find giant stumps here that let you know just how large the trees once were in this forest," Fulk said on a recent walk through the woods. The long-term goal is to restore the woodlands, including old hardwoods, but also a diverse mix of trees, shrubs, grassy gaps, and young, re-growing forest. And the work is already bearing fruit.
On one side of the trail, young American holly trees are stretching their branches into a new patchwork of understory sunlight, made possible by Fulk's forestry work. During the winter, the holly berries feed roving flocks of Cedar Waxwings and American Robins. In other places, small, fast-growing trees have been cleared to thin the forest and make way for sturdy oaks, which take longer to mature.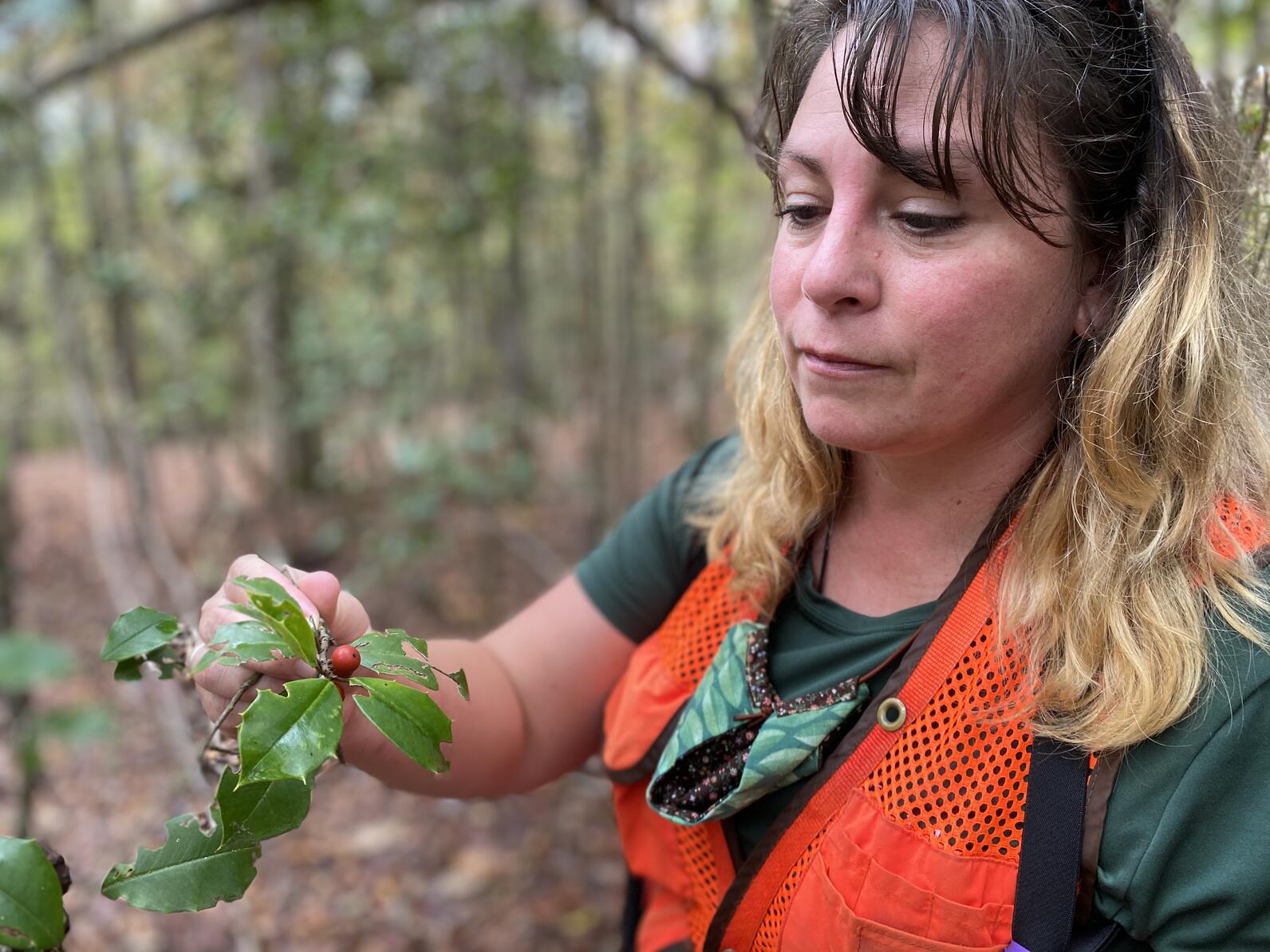 Down by the river, Fulk has burned away invasive Japanese stiltgrass from a tract of flat ground so native river cane can creep up the banks of the river once again. The bamboo-like grass is native to the Southeast and hosts all kinds of specially-adapted wildlife, including American Woodcock and Swainson's Warblers.
For Aimee Tomcho, Conservation Biologist at Audubon North Carolina, hearing the sweet, inquiring song of a Swainson's Warbler on the banks of the river would be icing on the habitat restoration cake.
"Swainson's Warblers are shy and particular birds, and they love to hide in dense patches of canebrake," Tomcho says. "We haven't documented any near this site, but I wouldn't be surprised to find them here in the future based on the restoration we've done."
On the other side of the trail, where habitat work hasn't yet taken place, the trees are all the same size. Because they grow so closely together, they don't allow for the diversity of flora that historically thrived here. The bird song in this portion of woods is also notably quietter.
As a forester and biologist, Tomcho can judge the health of a forest by listening to the birds. The more bird diversity present in a woodlands, the more habitat types it has and the healthier and more resilient it will be.
Tomcho applies these principles in her work overseeing the Forest Landbird Legacy Program, which takes her across the state to help private landowners manage and restore habitat on their property.
In North Carolina, more than 85 percent of forested land belongs to private landowners, from individuals and families to land trusts. Helping these people and groups with habitat management support, including funding, is critical, Tomcho says. Counting Three Rivers Land Trust, the Forest Landbird Legacy Program now includes more than 100 landowners responsible for nearly 35,000 acres of forest across the state.
"Nothing brings a smile to my face like walking through a property and hearing the songs of birds that have returned after we've helped restore habitat," Tomcho says. "This is the boots-on-the-ground, relationship-building, conservation work that makes me excited to get out of bed in the morning."
In Three Rivers Land Trust, she has found a willing and able partner. The land trust conserves land, rural landscapes, and family farms throughout North Carolina's central Piedmont and Sandhills. The organization is skilled at managing and restoring wildlife habitat and works with all kinds of landowners in a 15-county region. This is one of several Three Rivers projects with Audubon.
"Our partnership with Audubon is incredibly important in the Uwharrie Mountains," says Crystal Cockman, director of conservation at Three Rivers Land Trust. "This area is one of the last places in the Piedmont with large swaths of undeveloped land, where habitat work can make a huge difference."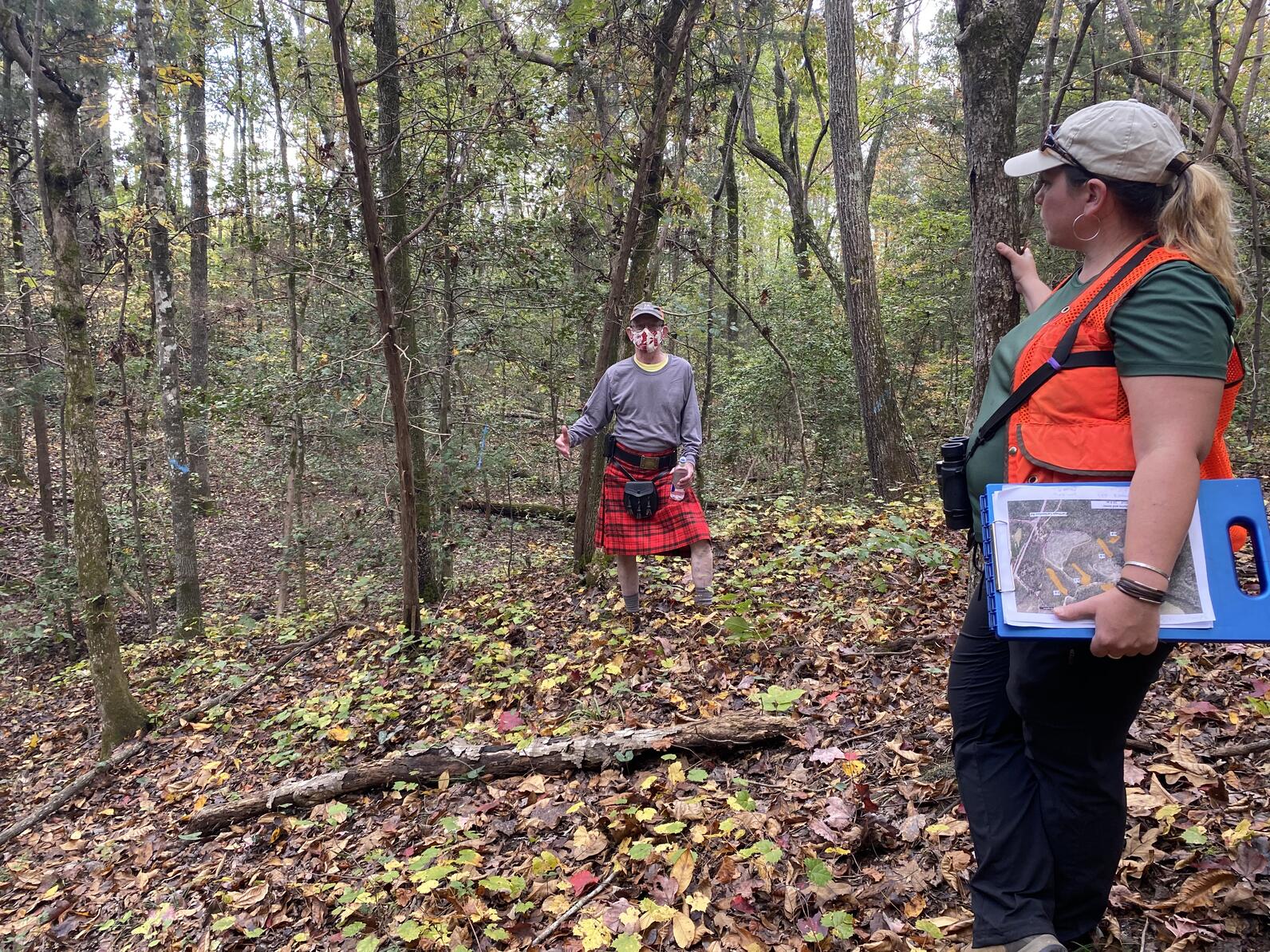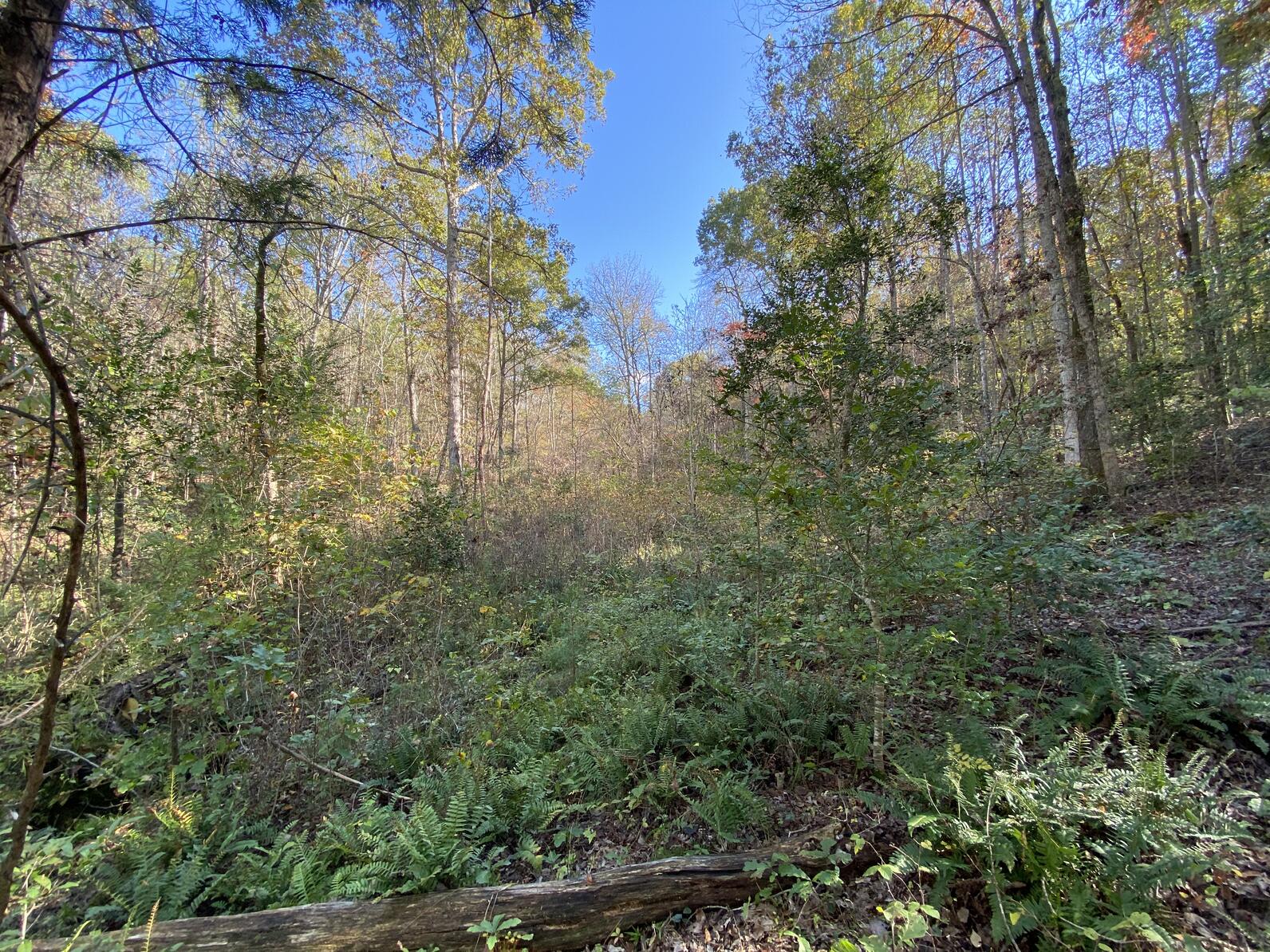 An hour drive to the east, Tomcho and Audubon are working with Fulk and Three Rivers on a Moore County property. Along with consulting forester Terry Sharpe and habitat contractors Eli Beverly and Mark Lewis, of Eli Beverly and Associates, the land trust is restoring native prairie grasses and short leaf pine to the property.
Audubon and the U.S. Fish and Wildlife Service are chipping in by funding work in the adjacent hardwood forests. Walking over its ridges and draws, the foresters point out where gaps created in the forest are allowing sunlight to reach the ground. New vegetation is already regenerating, including black haw berries, which are food for migrating birds and hardworking foresters surveying the woodlands.
"Working on these projects with the Three Rivers team is a pleasure," Tomcho says. "Together we're able to dig deeper into ecosystem management research to create tangible conservation solutions that benefit birds and all kinds of wildlife," Tomcho says.