RALEIGH, N.C. (Sept. 12, 2019) – One of the great spectacles of bird migration takes place on late summer evenings in the skies above North Carolina's towns and cities, when flocks of Chimney Swifts swirl in flight above the skyline before funneling into chimneys to roost.
In downtown Raleigh, Wake Audubon Society worked with the owners of a new food hall to make sure this spectacle continues.
Swifts get their names from their preferred roosting sites in chimneys, including the century-old chimney of Transfer Co. Food Hall, previously the Carolina Coach Garage and Shop.
Transfer owners Jason Queen, Matt Flynn, and Fred Belledin renovated the historic, 50,000-square-foot bus depot into a chic new food-and-beverage destination, designed to welcome hungry patrons and swifts alike.
The food hall owners decided to leave the chimney open for the birds after being contacted by John Connors, board member of Wake Audubon, as part of the local organization's advocacy work to protect swift roosts across the city.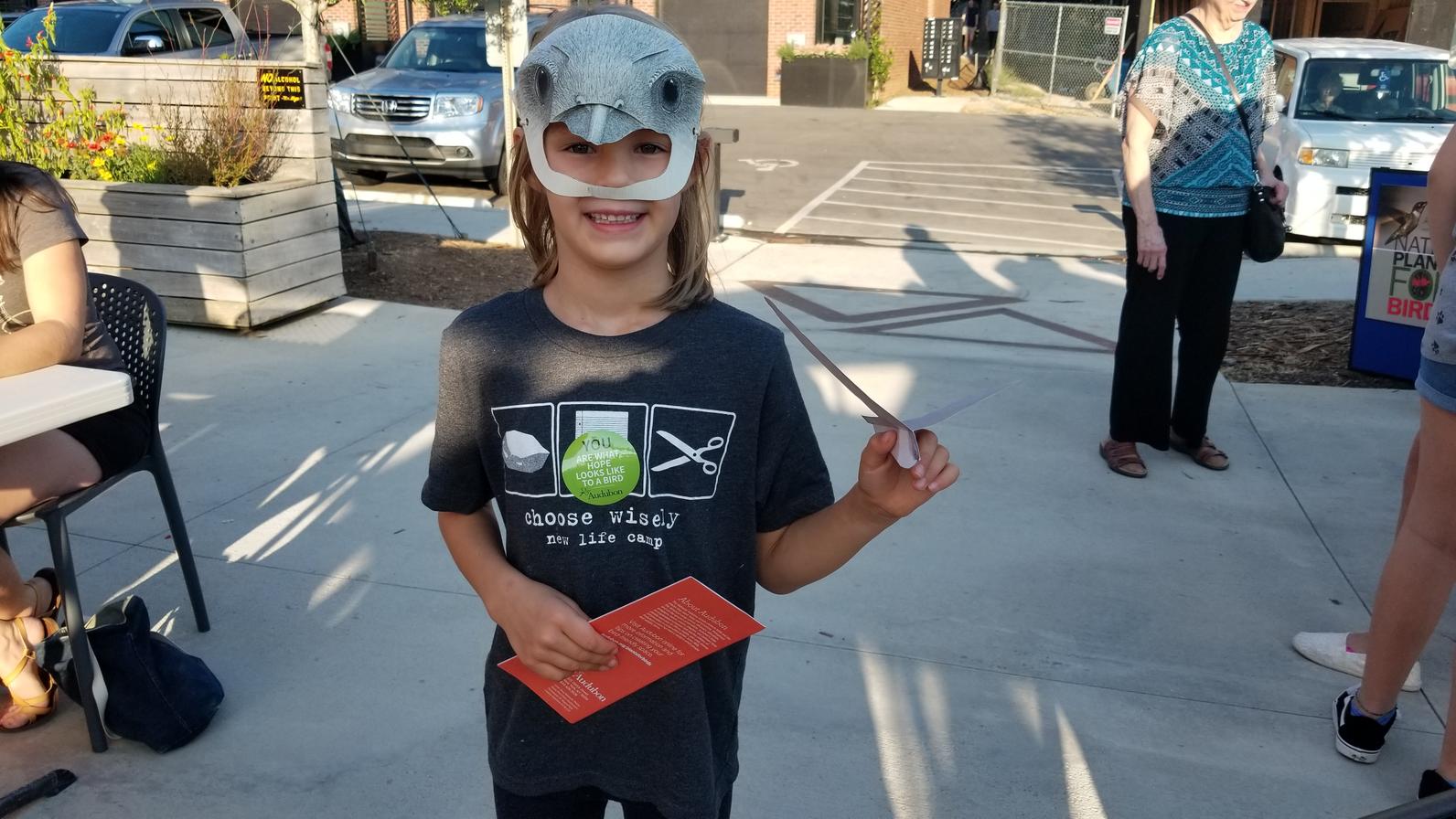 Connors and Wake Audubon volunteers have worked on site to play swift's song to continue attracting the birds.
Wake Audubon Society and Audubon North Carolina formally recognized Transfer Co. Food Hall for its commitment to bird conservation at an event Sept. 22.
They were joined by First Lady Kristin Cooper and more than 100 people who gathered on the back patio of the food hall to celebrate the birds and watch the swifts fly into their chimney roost for the evening, all while sipping craft beer and tasting the many food offerings at Transfer.
"Chimney Swifts have declined sharply over the past half-century, due in large part to the loss of safe places to roosts. We can do our part to help swifts by keeping existing chimneys open. Property owners like Transfer Co. Food Hall are aiding these birds on their epic journeys south for the winter," said Audubon North Carolina Executive Director Andrew Hutson.
"Transfer Co. Food Hall is setting an example for how property owners can partner with Audubon to make sure birds continue to have places to live alongside humans," said Connors and Wake Audubon Society President Colleen Bockhahn in a joint statement.
Chimney Swifts, often described as "cigars with wings" because of their small, tubular profile, spend all of their daylight hours on the wing, coming down to rest only at night. Before European settlement of North America, Chimney Swifts nested in hollow trees. Now, they have adapted to roost in chimneys. Swifts that breed in North Carolina migrate to South America for the winter, often flying across the Gulf of Mexico to get there.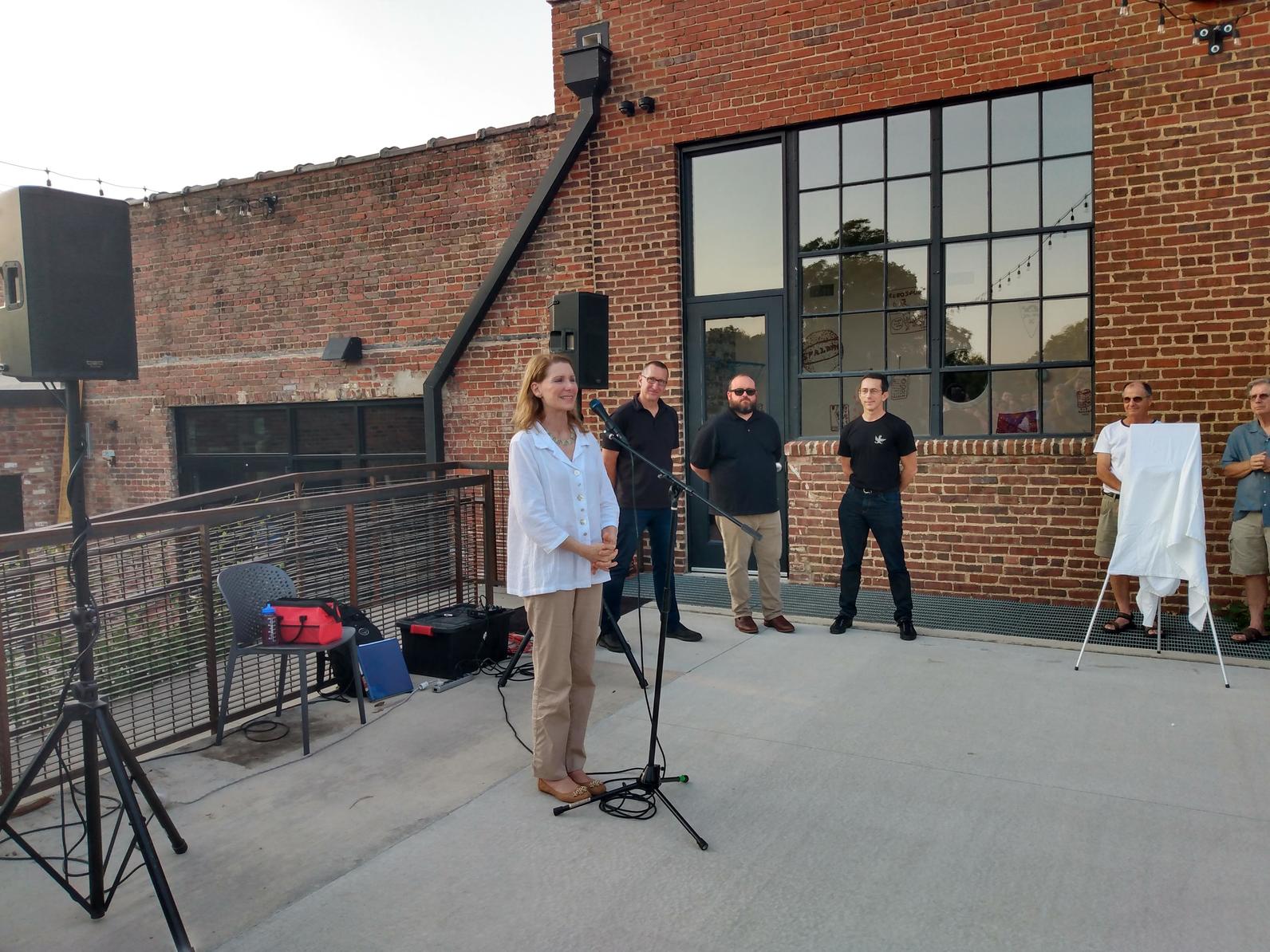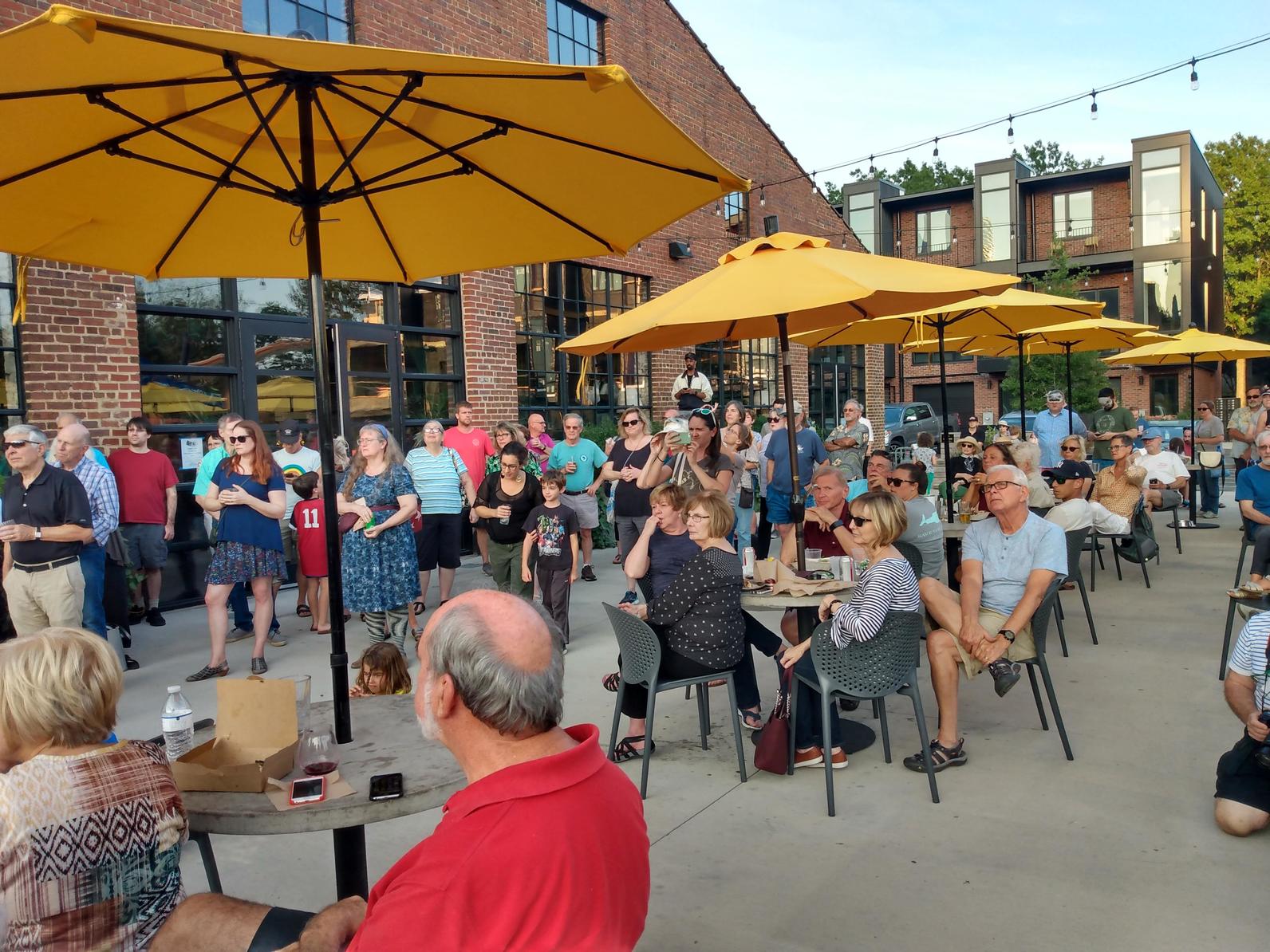 Wake Audubon Society is a chapter of Audubon North Carolina and the National Audubon Society serving the Raleigh area. Its mission is to foster knowledge, appreciation, and enjoyment of nature; to encourage responsible environmental stewardship; to conserve and restore natural ecosystems, focusing on birds, other wildlife, and their habitats, for the benefit of humanity and the earth's biological diversity. For more information, please visit http://wakeaudubon.org/.
The National Audubon Society protects birds and the places they need, today and tomorrow, throughout the Americas using science, advocacy, education and on-the-ground conservation. Audubon's state programs, nature centers, chapters and partners have an unparalleled wingspan that reaches millions of people each year to inform, inspire and unite diverse communities in conservation action. Since 1905, Audubon's vision has been a world in which people and wildlife thrive. Audubon is a nonprofit conservation organization. Learn more at www.audubon.org and @audubonsociety. Audubon North Carolina, a state program of the National Audubon Society, has offices in Durham, Boone, Corolla, and Wilmington. Learn more at www.nc.audubon.org and on Twitter at @audubonnc.​
Media contact: Ben Graham, ben.graham@audubon.org, 919-880-3793.