As the end of summer approaches, the beach-nesting birds at the south end of Wrightsville Beach are ready to depart.
The Least Terns are early migrants, leaving the site shortly after their young fledge and heading south a few weeks later. Nearly all of the 167 pairs that called the south end home have dispersed by now.
The 165 pairs of Black Skimmers that nested at the south end will linger longer in the area, and you might spot one of this year's fledglings by its brindle brown plumage around Masonboro Inlet or farther afield.
Meanwhile, the volunteer bird stewards on Wrightsville Beach have time to reflect on this year's nesting season and pick out some favorite memories.
"Some of our early morning stewards love the peacefulness of the beach at sunrise and meditate and/or pray" says Marlene Eader, volunteer coordinator. "I love to follow the birds coming in with fish with my binoculars and follow them to their nests to feed their chicks or mate."
"I also enjoy watching the Black Skimmers who are basking at the water's edge while their mate incubates eggs on the hot sand switch places, following them with my binoculars as they leave the water's edge and approach their mate and nest and make the switch!"
Says Bird Steward Jen Johnson, "For me, the whole season is a meditation on the seasons of nature and life—putting up the posting to create space for the birds while catching up with old friends, waiting with anticipation for them to arrive, experiencing the excitement of seeing them fly in, choose their partner, mate, lay eggs, fiercely guard their young, teach them to fly and catch food, and then the excitement and sadness of seeing them fly away until next year and gathering with friends again to close out the season."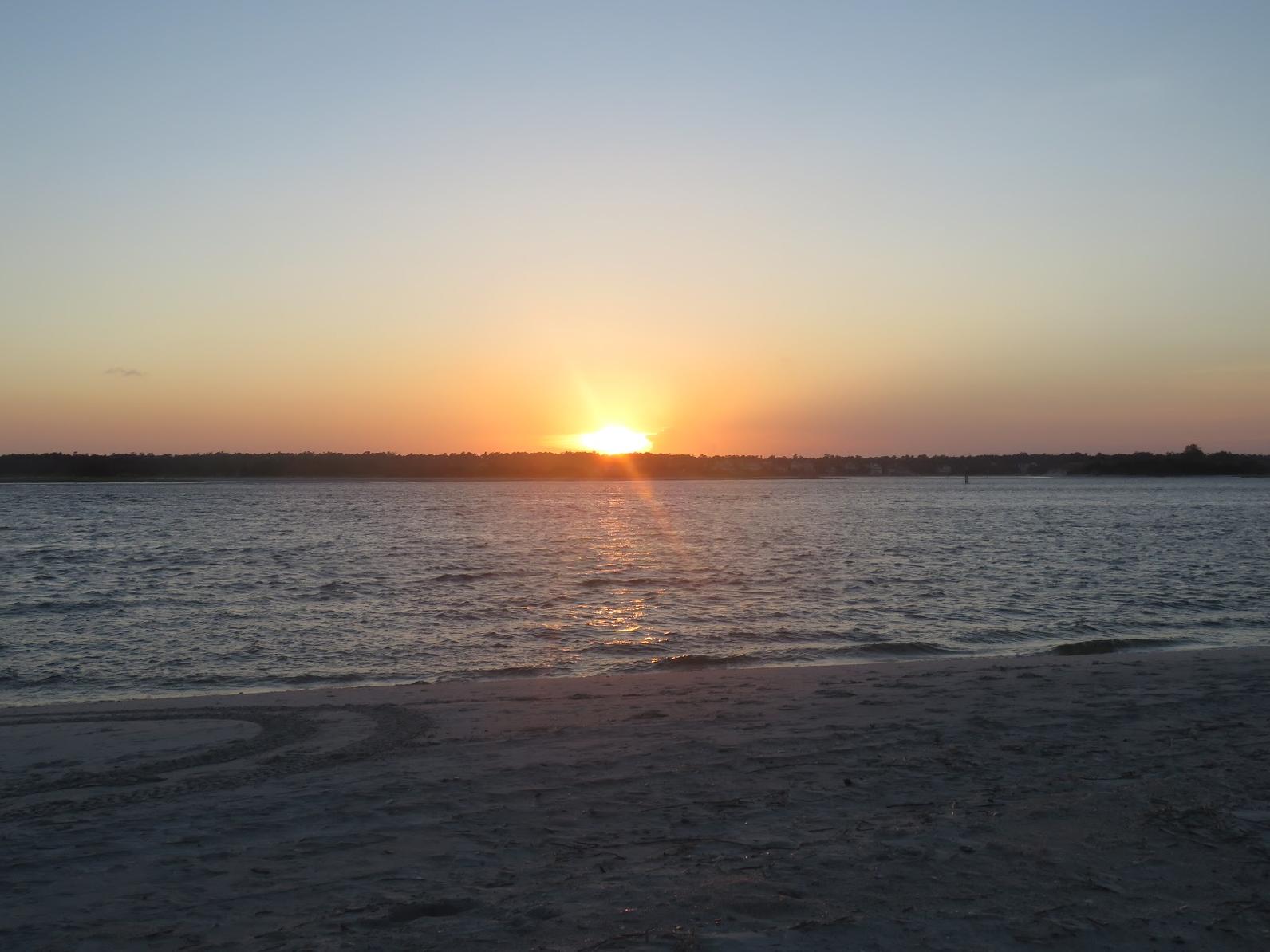 "I also loved meditating on the beach by the colony as the sun was coming up and making photographs of the Black Skimmers flying low over the water. Being a part of such an important local effort to protect migrating birds and connecting with people with a similar passion for this effort is one of my favorite parts of living here."
"I enjoy the variety of folks I get to talk to" reflects Sheila White, bird steward, "from vacationers, to new folks discovering the Wilmington area, to the professor from High Point University who was taking a few days to kayak and take photos, to Dr. Parnell and his wife out for photos and an evening walk, to a local lady with a new beach bike. All of them a joy to talk to."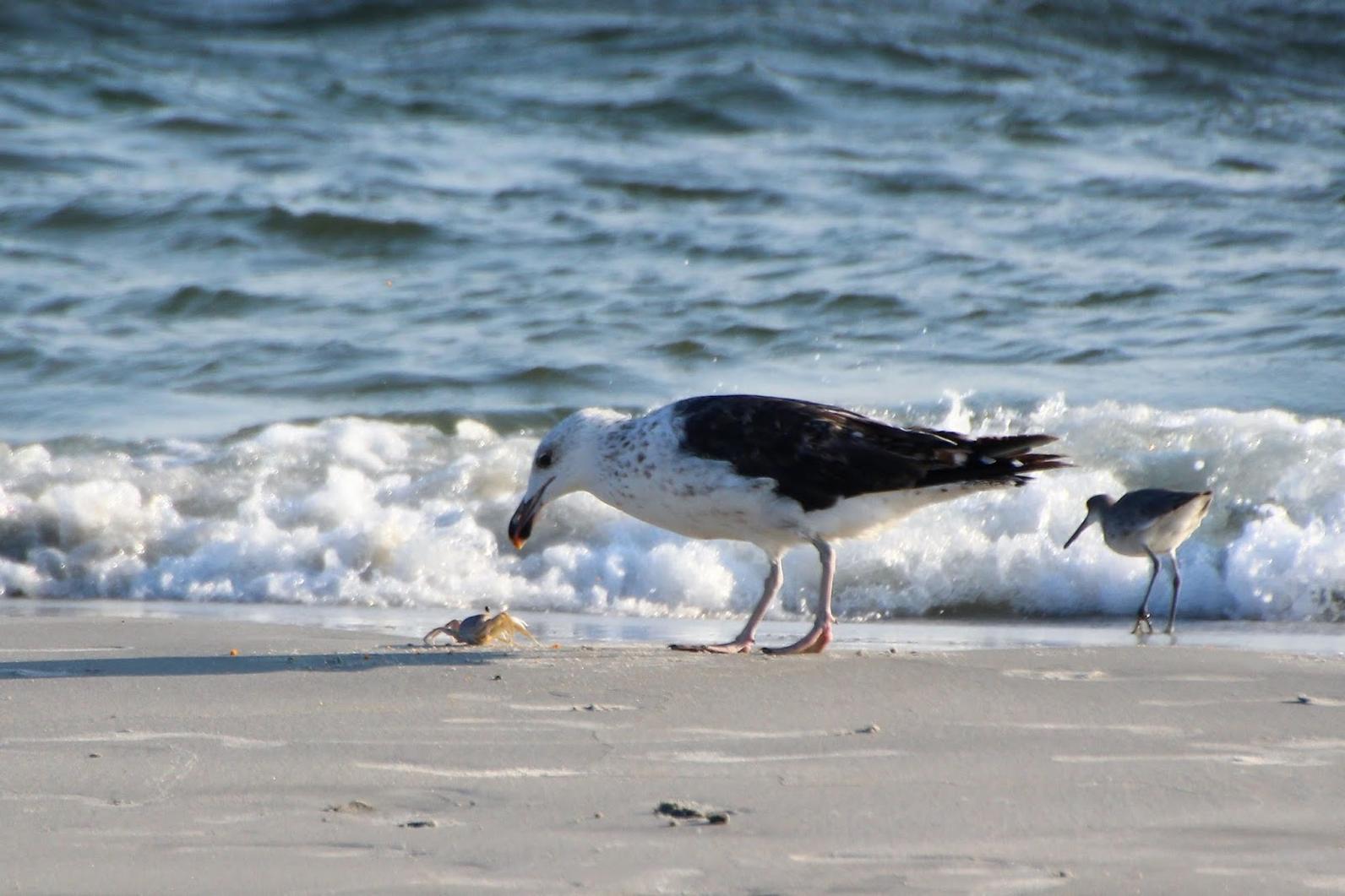 "I also observed a Great Black-backed Gull in a slow motion pursuit of a fine dinner of ghost crab. He ate well that night."
Junior Bird Steward Jackson Travis will always remember his summer as a bird savior: "In July, I had been noticing a seagull with a hook and fishing line in its mouth near the colony. One heavy storm-clouded morning, we discovered what we thought was the same seagull across Banks Channel on the spoil island. Wrapped with fishing line around its body and wing, it was tethered by the line to a bush so that it could not fly."
"We hurriedly kayaked to get a Rubbermaid tub, a towel and my mom's help. Though it had a hole in its wing, we were able to rescue the laughing gull (not the same one from the south end after all) and get it to Skywatch."
Named for Jackson, Owen and Aliam, south end 12-year-olds who found the gull, JOA successfully healed and has been released back into the wild. It was one of the best parts of the summer!
Want to relive the entire season in words and photos? Check out volunteer Kathy Hannah's great blog, wbbirdsteward.blogspot.com!
Thanks to everyone—all the stewards and visitors—who helped make 2017 at the south end another great year!