"Over 40 years ago I received a scholarship to go to Audubon camp in Maine," reflects Catherine Nesbit, Cape Fear Audubon Society (CFAS) board member.
"I was an elementary teacher at that time. It changed my whole life! The way science was presented there was through field trips and exploration. All of a sudden I loved science and couldn't get enough of it. I went back for my undergraduate degree in biology and then eventually my PhD in science education."
Let the game begin...
A retired Catherine and husband Jim returned to the Maine campus, where they found a beautiful lab that had fallen out of use.
"Most of the learning was happening on field trips at that time," said Nesbit, "but the lab was full of mounted birds and other wonderful things. I thought, 'in our spare time, we could set up some stations for hands-on exploration.' Jim and I came home to North Carolina and developed six learning centers for campers to informally play with, which we brought back to Maine the next summer."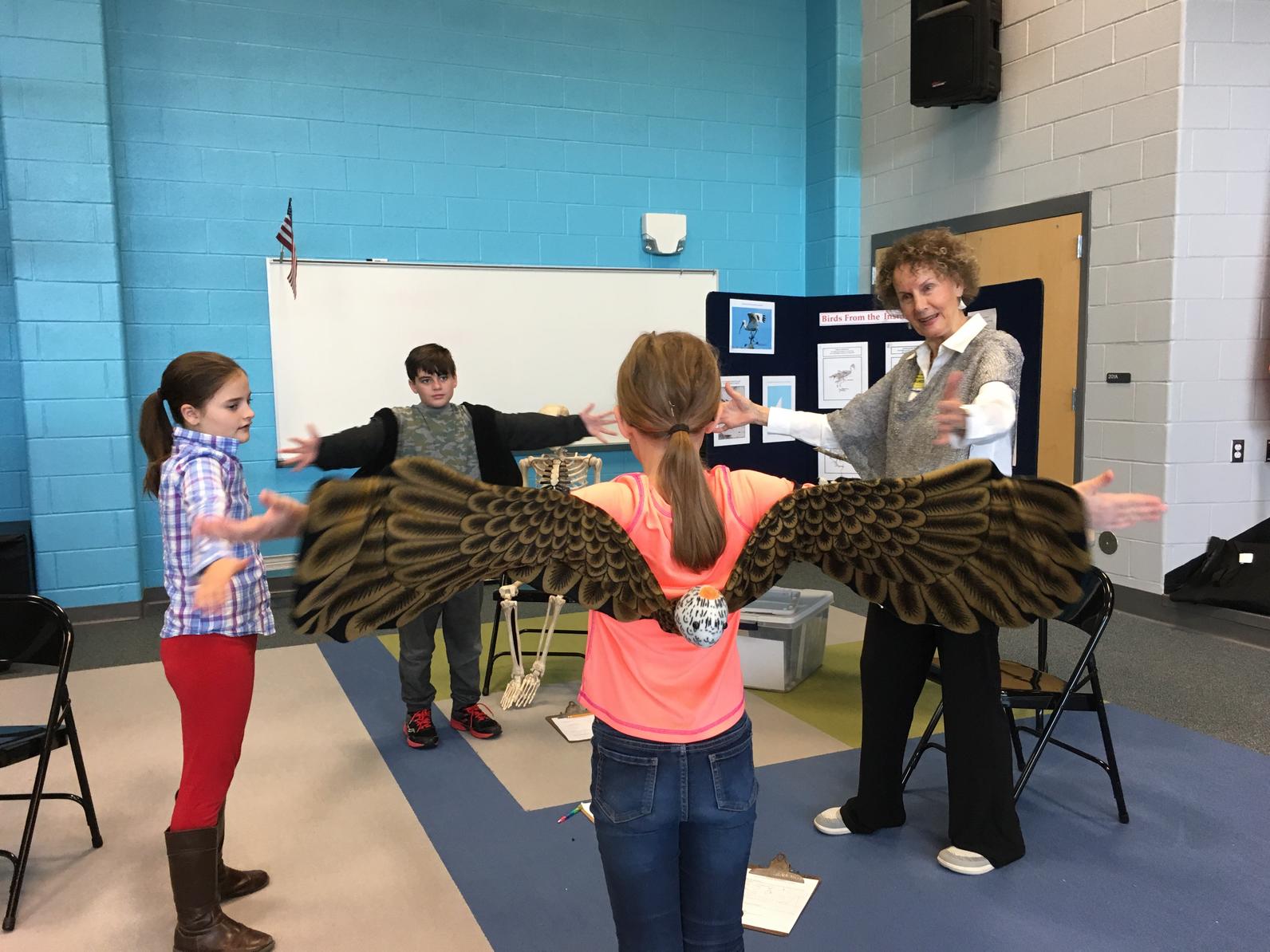 Ready player one...
Claire McLaughlin, science teacher at Brunswick County Early College High School, had been working with Cape Fear Audubon Society (CFAS) at every February Backyard Bird Count and was ready to do more. "I wanted to get kids really excited about science, and birds are really accessible," she recounted to the State Port Pilot. "When you step outside, you see birds, so it's a really easy in."
To get the project started, McLaughlin attended a CFAS meeting and spoke with President Charley Winterbauer. "And the rest is history," she said.
McLaughlin's efforts were called Project Bird: The program encouraged elementary students to observe birds and record their thoughts in letters to high school pen pals. "We watched testimonial videos of the 4th grade students reflecting on their experiences with Project Bird, and received feedback in the form of drawings and notes," explains Winterbauer. "It was this feedback we got from the students that really influenced us to create the current concept, renamed 'Discover the Wonders of Birds'."
Take your turn...
Once CFAS was done helping McLaughlin, they made a decision to expand the concept to other schools in the county. Additional members rallied to create a total of ten interactive stations! Along with a team of volunteers, these stations now travel to elementary schools where 4th grade students spend time discovering new and exciting facts and ways to care about birds.
"We've developed resource books for teachers so they can prepare the children beforehand," explains Nesbit, "and materials for them to use after our visit. We're depending on the teacher to be a real part of helping the children take the information they've learned and make it a part of their classroom experience moving forward."
"In one day, we can expose 100 students to many aspects of bird science," says Winterbauer proudly.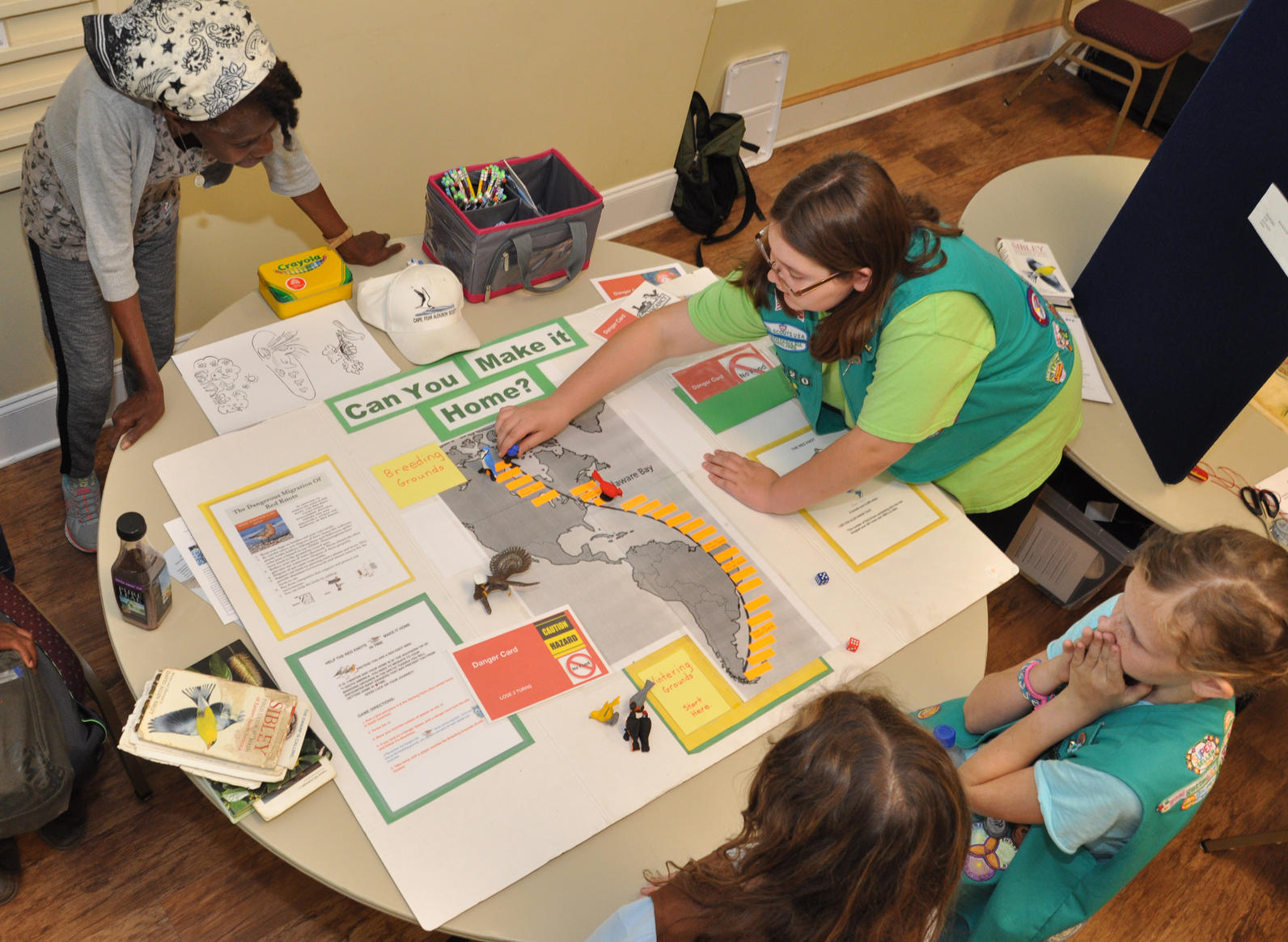 After doing hands-on investigations at the learning centers in the Discover the Wonders of Birds program, students learn the answers to questions like:
Why do birds MIGRATE?
How is FLIGHT possible for birds?
What are the functions of FEATHERS?
How do you use a birding FIELD GUIDE?
What must birds have to SURVIVE?
When does an OWL MAKE A PELLET?
Is CLIMATE CHANGE affecting birds?

"One of my favorite moments," remembers Nesbit, "was when I overheard a student cry out, 'This is like a field trip, but we're at our own school!'"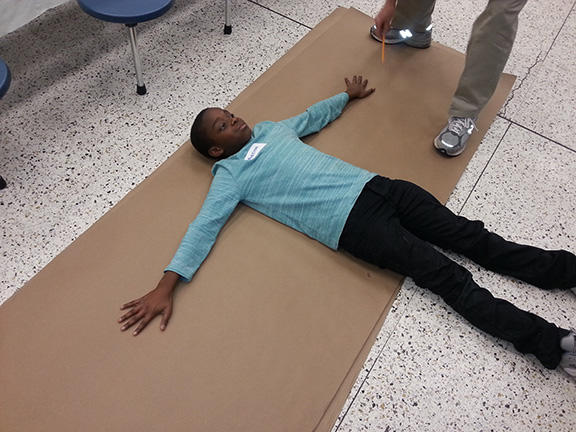 Skip ahead...
Now in its third year, Discover the Wonders of Birds is currently active with select 4th grade public school classrooms in New Hanover County.
With 2,000 students and over three years under their belt, CFAS is wondering if Discover the Wonders of Birds is having a short and long-term impact on the students' knowledge and actions in conserving birds.
Working with a UNC-W student, they plan on interviewing teachers and students to see if there have been any noticeable behavior changes.
At least one student has proven the impact of this powerful program: "I thought it would be good to go on the radio and advertise Discover the Wonders of Birds with a couple of students who had participated in Brunswick county," says Winterbauer. "I had two kids go with me to the studio in town and they gave their interviews. One of the kids was asked 'Do you remember what you learned?' and he came up with things we didn't even talk about, like how plastic affects birds! The following year we returned to the school and when I passed him in the hallway, this same kid immediately reached up and gave me a high five in passing."
For the win...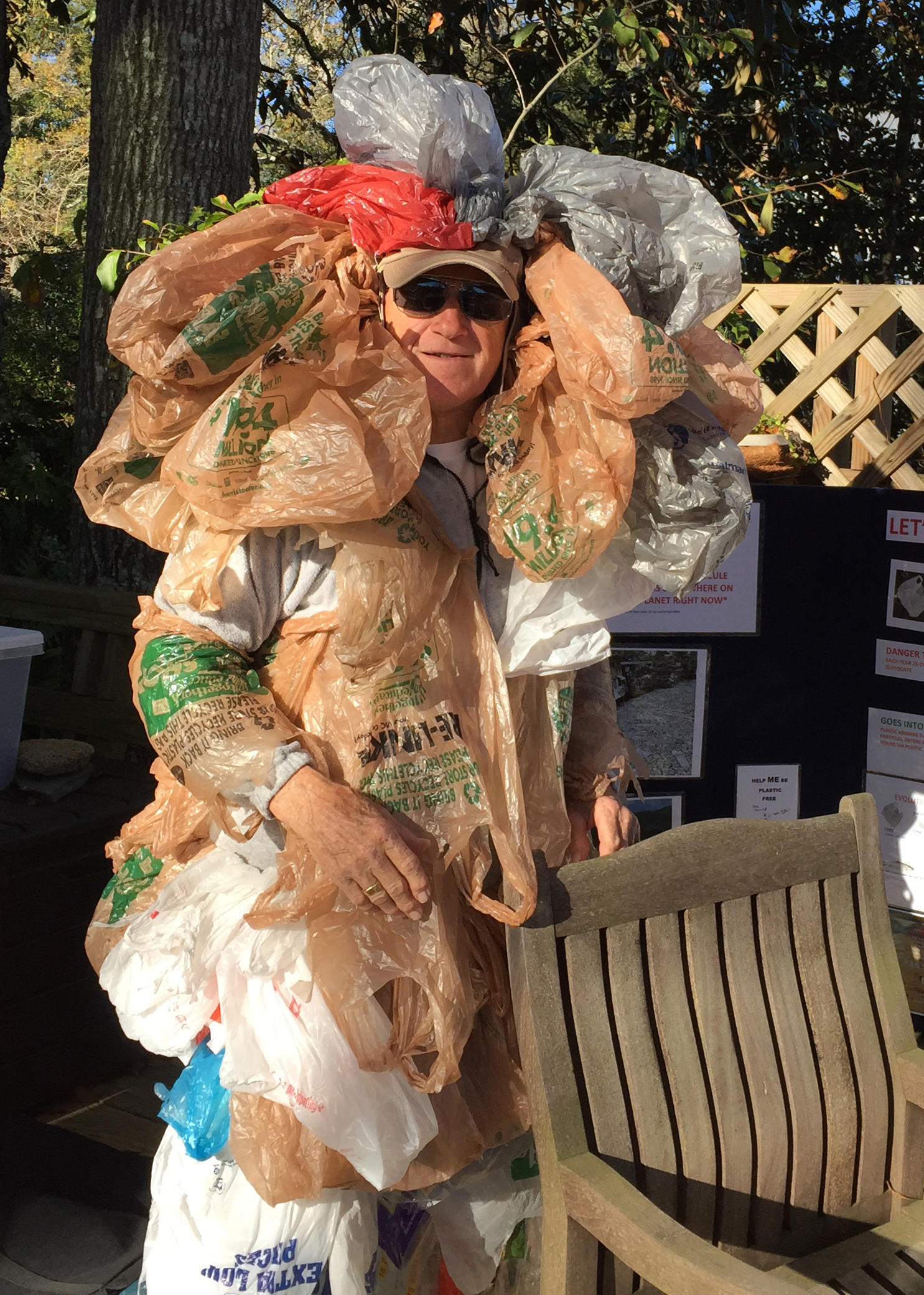 Cape Fear Audubon Society

encourages local teachers, school administrators, and other chapters and bird-friendly groups to consider sponsoring similar programs. Contact

info@capefearaudubon.org with questions and for

help getting set up!