In the mountains of Western North Carolina, where critical forest habitat is primarily privately owned, Audubon North Carolina is building a network of supporters trained and ready to use sustainable land management practices to support some of our most imperiled bird species.
Habitat fragmentation is one of the greatest threats our birds face today. Whether they arrive in North Carolina to breed and nest or to rest and refuel during migration, it is critical that they find the necessary habitat and resources they need to thrive.
In the mountains of Western North Carolina, the possibility of losing the birds we love is very real. We are seeing steep population declines in priority species including the Golden-winged Warbler and the Wood Thrush. Audubon North Carolina is leading conservation and restoration effort by mobilizing and training volunteers on the ground.
We know the Golden-winged Warbler and Wood Thrush greatly benefit from connected habitats. One way we are solving this is through our Working Lands Initiative. We collaborate with private landowners to guide sustainable land management practices and restore early successional forest while at the same time helping them to manage their land for the economic benefit they desire. Our technical training workshops are influencing preservation techniques for mature forest. By integrating the efforts of volunteers, conservation partners and local landowners, Audubon North Carolina is making the Western NC region a better place for birds and people.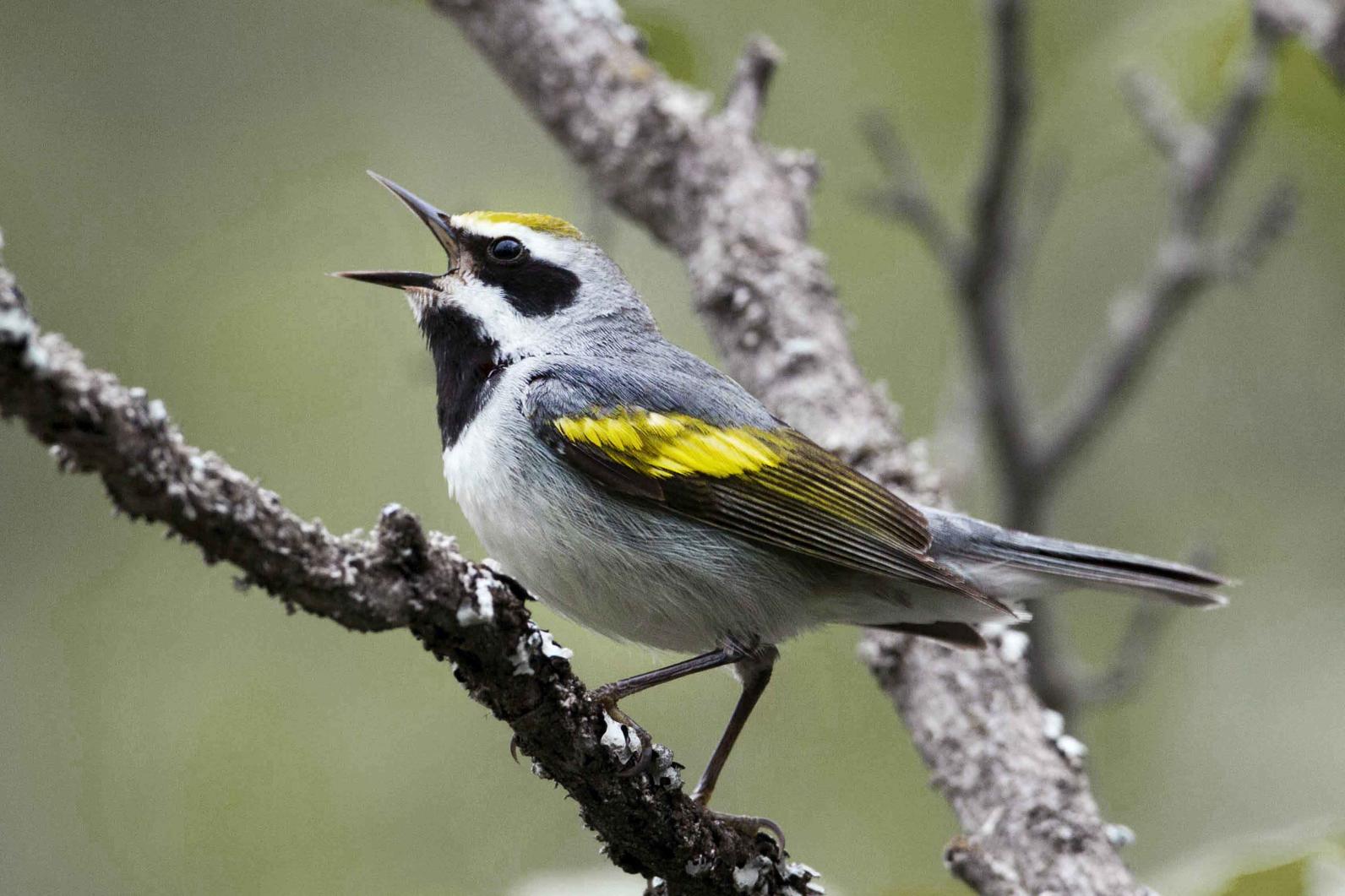 Our approach to engage landowners and land managers is showing tremendous success.
Russ Oates is a volunteer with the Working Lands initiative. He said the program, "presents an unprecedented opportunity for motivated people to make a big difference relatively rapidly for a bird in need. It is encouraging to know that restoration of the Golden-winged Warbler is very feasible and it's great to be a part of the effort." Oats added, "Volunteering for the Golden-winged Warbler group has given me the opportunity to meet some very dedicated conservationists from various walks of life. They are fun to be around, teach me new things every time we go to the field, and inspire me with their selflessness and enthusiasm."
Technical Assistance Biologist Patrick Farrell said of his experience assisting Audubon NC's staff, "We have been successful in maintaining and restoring some of the Golden-winged Warbler habitat in their range across the North Carolina mountains, and working with Audubon has helped tremendously with the outreach efforts, spreading the message about their needs and finding landowners willing to complete habitat work."
With our innovative collaborative approach, we are leading the way for increased sustainable land management practices. We are taking the necessary steps to reverse the threat of habitat fragmentation.
In order to have the greatest impact to restoring the places our birds need, Audubon North Carolina has set a goal of protecting, preserving or restoring 50,000 acres of forest and shrubland habitat for our highest priority bird species.
We are up to the challenge and we will achieve this goal with an expansion of the program. Please consider a contribution to our Working Lands Initiative so our staff can continue to engage volunteers and build a network of supporters working toward our common goal – keeping our forest birds a part of Western North Carolina.
Learn more about the actions we are taking to support landowners and restore shrubland and mature forest habitat for our priority species in Western North Carolina: nc.audubon.org/ncworkinglands.
To make a donation to Audubon North Carolina visit our giving page.