In less than a century, the face of the Outer Banks has undergone a drastic transformation. Once a wild and wooly landscape with lush marshes, thick forests and skies filled with thousands of birds in flight, the islands have given way to massive development and hordes of people flocking to enjoy the sand and surf. As the number of new homes multiplies each year, the places left for birds and wildlife are drastically diminishing.
The pressures on our natural resources are mounting. We are witnessing an ecological change to the once pristine landscape. The sea level creeps further inland, the fresh waters of the Currituck Sound become a little muddier and saltier and the numbers of waterfowl and marsh birds continue to fall.
Protected from the large-scale development and the growing demand of local tourism, the 2,600-acre Donal C. O'Brien, Jr. Sanctuary and Audubon Center in Corolla is a special place on the Outer Banks where birds, wildlife and a very diverse set of ecosystems continue to thrive. With its rich mix of habitats, the Sanctuary is the perfect place to conduct innovative research to understand the fragile species found there and to provide immersive educational opportunities throughout the year.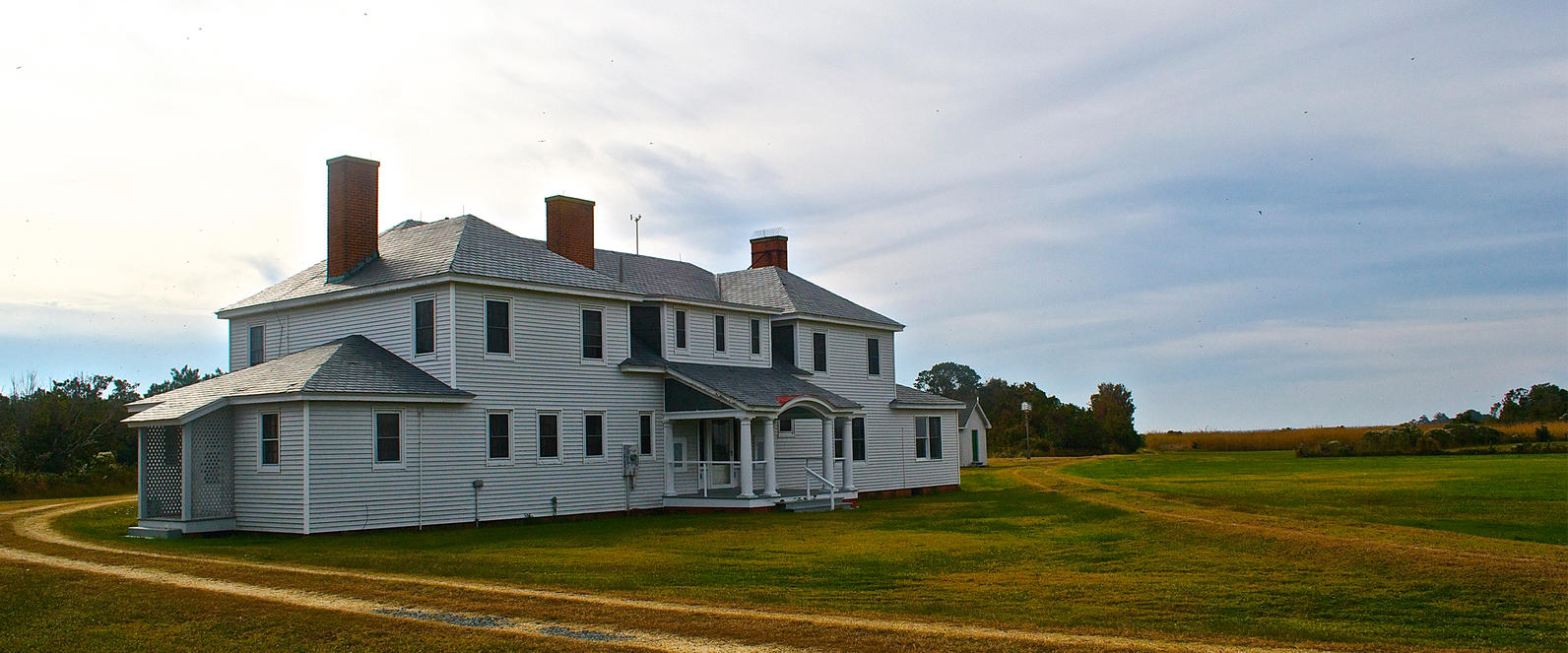 Through our work at the Audubon Sanctuary, we celebrate the Outer Banks of the past – a complex ecosystem where birds and wildlife thrive. Dedicated resources help ensure the preservation of one of North Carolina's remaining pristine landscapes and vital ecosystems.
We also look to the future – to a Research and Program Campus that leads the way for innovation, education and conservation for birds and people. Here we can explore and test new methods to preserve the health of our freshwater marsh habitats.
It is critical to protect this diverse and thriving ecosystem for long-term preservation as we continue to move forward with groundbreaking research, vital conservation efforts, and projects to help scientists better understand and use methods of preserving marsh habitat in the face of sea level rise. To do this, we need your help.
We invite donors to invest in the creation of the Research and Program Campus. As a donor, every dollar you give to Audubon North Carolina makes a significant impact for conservation science and research that will help birds thrive another day.
One hundred years ago, the marshes and forests were alive with bird song and massive flocks of ducks and geese darkened the skies. Audubon North Carolina is dedicated to ensuring that 100 years from now, birds will still have a pristine sanctuary to call home.
Learn more about the actions we're taking to preserve the Sanctuary on our website: nc.audubon.org/obrien-sanctuary.
To make a donation to Audubon North Carolina visit our giving page.