Audubon advocates from across the state filled the legislature on March 22 for our seventh annual Advocacy Day, and brought a few feathered friends along to help.
Nearly 80 Audubon members met with their local lawmakers over the course of the day. In between meetings, we introduced lawmakers to birds on the General Assembly lawn, brought by our friends at Raptor Insights.
The turnout was among our strongest yet for Advocacy Day. In conversations at our meetings, including our mountain chapters who tuned in virtually, members spoke up for our policy priorities: native plants, protecting family land, and the state's conservation trust funds.
"It's inspiring to see our members truly lead the way at Advocacy Day," said Andrew Hutson, Audubon North Carolina executive director and National Audubon Society vice President. "They organize their local chapters, schedule their lawmaker meetings, and have become a powerful force for conservation in the state. The birds are truly better off because of it."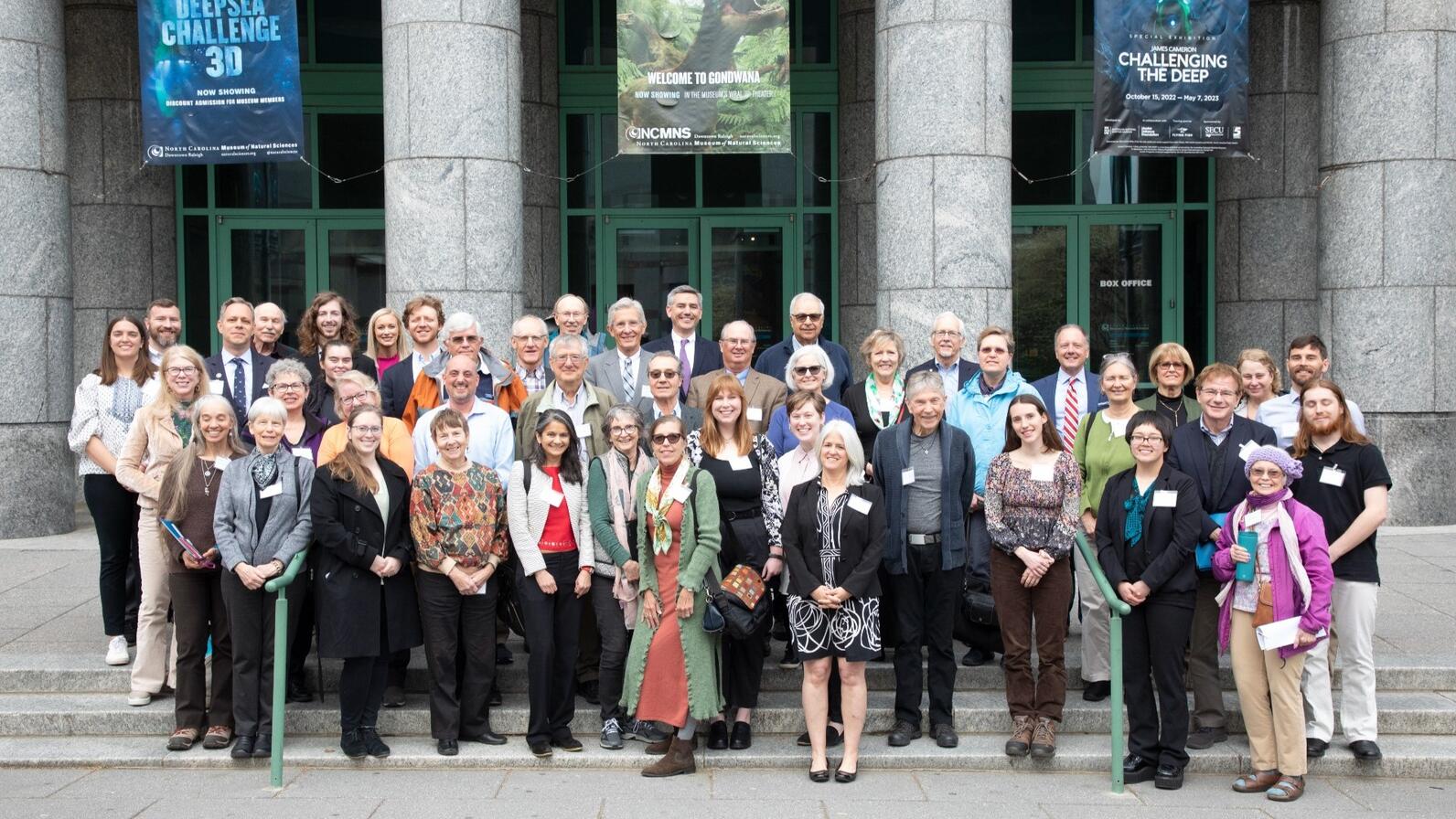 In recent years, this advocacy has led to significant wins for birds and people, including a bipartisan climate bill and historic conservation funding in the budget two year ago.
This year, we are focused on two bills that didn't make it across the finish line in 2022, as well as the conservation trust funds.
Native Plants: Senate Bill 318 would require that native vegetation be used for landscaping on state property. Unlike invasive and nonnative plants, native plants are specially adapted to provide food and shelter for birds, all while beautifying our communities and creating new business opportunities for growers. The native plants bill passed the Senate in 2021 but ran out of time in the House during last year's short session.
Protecting Family Land: The heirs property bill, which hasn't been filed yet this year, would help families keep their land and habitat intact by providing more due process protections when they face forced sale situations. This is especially important in rural areas that are dealing with development pressures from North Carolina's rapid growth. The bill passed the House in 2021 but also ran out of time in the Senate last year.
Conservation Trust Funds: North Carolina's Land and Water Fund and Parks and Recreation Trust Fund protect and restore habitat, natural areas, and clean air and water, ensuring a better future for birds and people. We are asking for a sustained recurring investment of $45 million in each fund.
Advocacy Day wouldn't have been possible without our chapter advocacy leaders, who supported their local advocates every step of the way. Thank you and congratulations, Manisha Desai, Hannah Partridge, Johanna Colburn, Allen Kindman, June Almenoff, Anne Wilkinson, Kim Richmond, Megan Damico, Debbie Shetterly, Mary Freudenberg, and Bonnie Snyder!
As the legislative session ramps up this spring, we're hopeful we'll see results from our advocacy in the near future.