North Carolina is the only state where Piping Plovers are found as both breeding and wintering birds. Since they inhabit the state year-round, Audubon North Carolina, along with other agencies and organizations, works to monitor and protect them throughout the year. 2016 was an especially busy year for Piping Plovers, because the Sixth International Piping Plover Winter Census took place during the winter.
The winter census happens every five years during a two-week window in January or February. During that time, biologists and volunteers conduct surveys throughout the winter range, from the Caribbean islands and the mid-Atlantic to the Gulf coast of Texas and Mexico. This year, the North Carolina Wildlife Resources Commission coordinated the survey with multiple partners, including Audubon North Carolina. Together, greater than 35 sites were surveyed across the state by more than 30 participants. Despite cold and windy weather during the census window, the results were good. Nearly all suitable habitat was surveyed, and the census turned up 101 Piping Plovers in North Carolina, the highest count in the state since the census was first taken in 1991. Audubon staff found 34 Piping Plovers at the four inlets surveyed regularly in the Cape Fear Region. The high count statewide came from Cape Lookout National Seashore, where natural inlets and undeveloped beaches provide good shorebird habitat.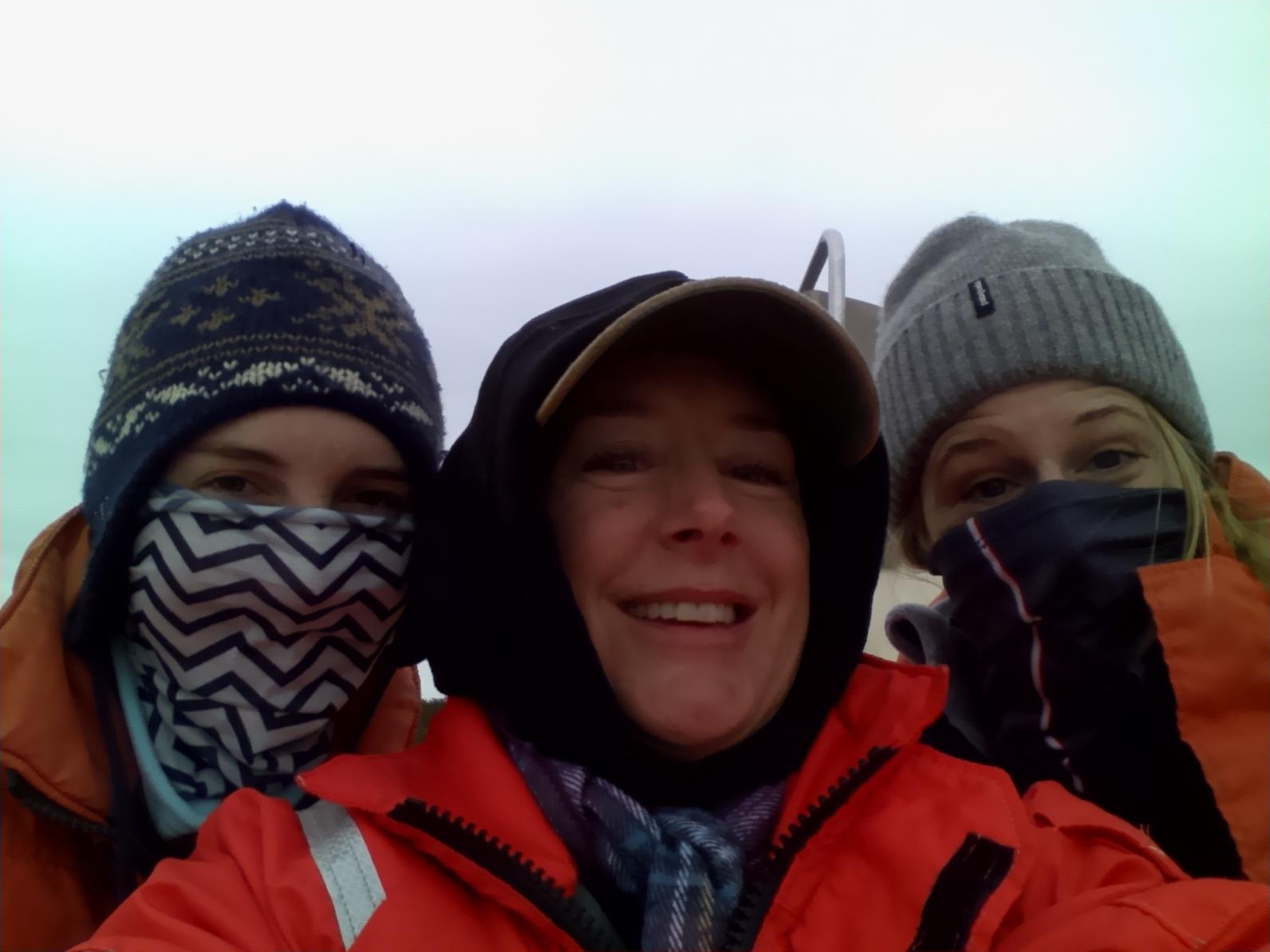 The results of this work complement the annual breeding census work, which is also coordinated in North Carolina by the Wildlife Resources Commission. Breeding Piping Plovers are closely monitored throughout NC by state, federal and NGO land managers. These nesting data are submitted to the U.S. Fish and Wildlife Service, which oversees Piping Plover conservation efforts. In 2016, partners found 53 pairs of Piping Plovers in North Carolina, including one pair at Rich Inlet on the north end of Figure 8 Island. Happily, this pair succeeded in fledging one chick. Unfortunately, statewide productivity was down from 2015, due to overwash caused by storms and predation.
As winter approaches again, Piping Plover migration has concluded. Migrating flocks stopped over at inlets and barrier island beaches from July through November, but by December the only Piping Plovers remaining in the state were the winter residents. These birds will stay with us until springtime. Piping Plovers in NC are from all three U.S. breeding populations: Great Plains, Great Lakes and Atlantic Coast. Some are banded, and by resighting their bands we can monitor their survival during the cold winter months. Piping Plovers return to the same wintering sites year after year; some of the individuals we've been monitoring have returned to the same inlet for more than five years. The individual in the photo below is a young plover spending its second winter at Rich Inlet. The consistency of their migration patterns makes maintaining high-quality sites even more important to Piping Plovers' survival because they aren't apt to relocate if habitat is lost.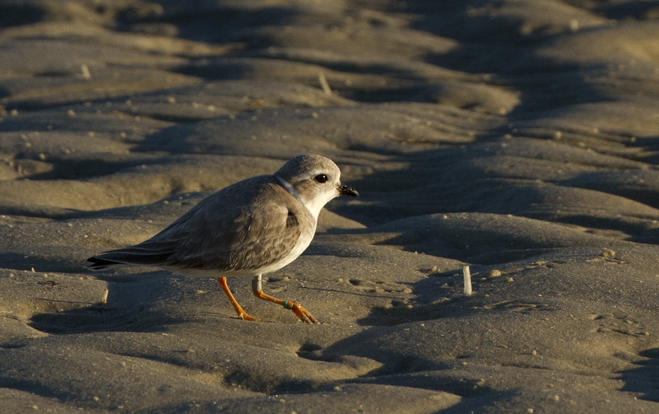 As 2016 nears its end and the days grow short and cold, we'll look forward to spring migration and another year full of Piping Plovers.