As part of our dedication to supporting the local community, the Donal C. O'Brien, Jr. Sanctuary opens its gates to local education groups for first-hand experiences with the pristine habitats found here. Audubon provides visitors with an enriching experience of the Sanctuary's diverse ecosystems and natural surroundings. These programs help inspire and engage the next generation of conservationists.
This year, the Sanctuary hosted students from the University of North Carolina's Coastal Studies Institute Outer Banks Field Site Program. The students participated in a volunteer work day and stayed overnight in the historic Hunting Lodge. After taking a tour of the Sanctuary with Center Director Robbie Fearn, the students repainted the front porch of the Lodge and renovated purple martin houses. To close the night, they enjoyed stargazing and ghost crab hunting on the beach.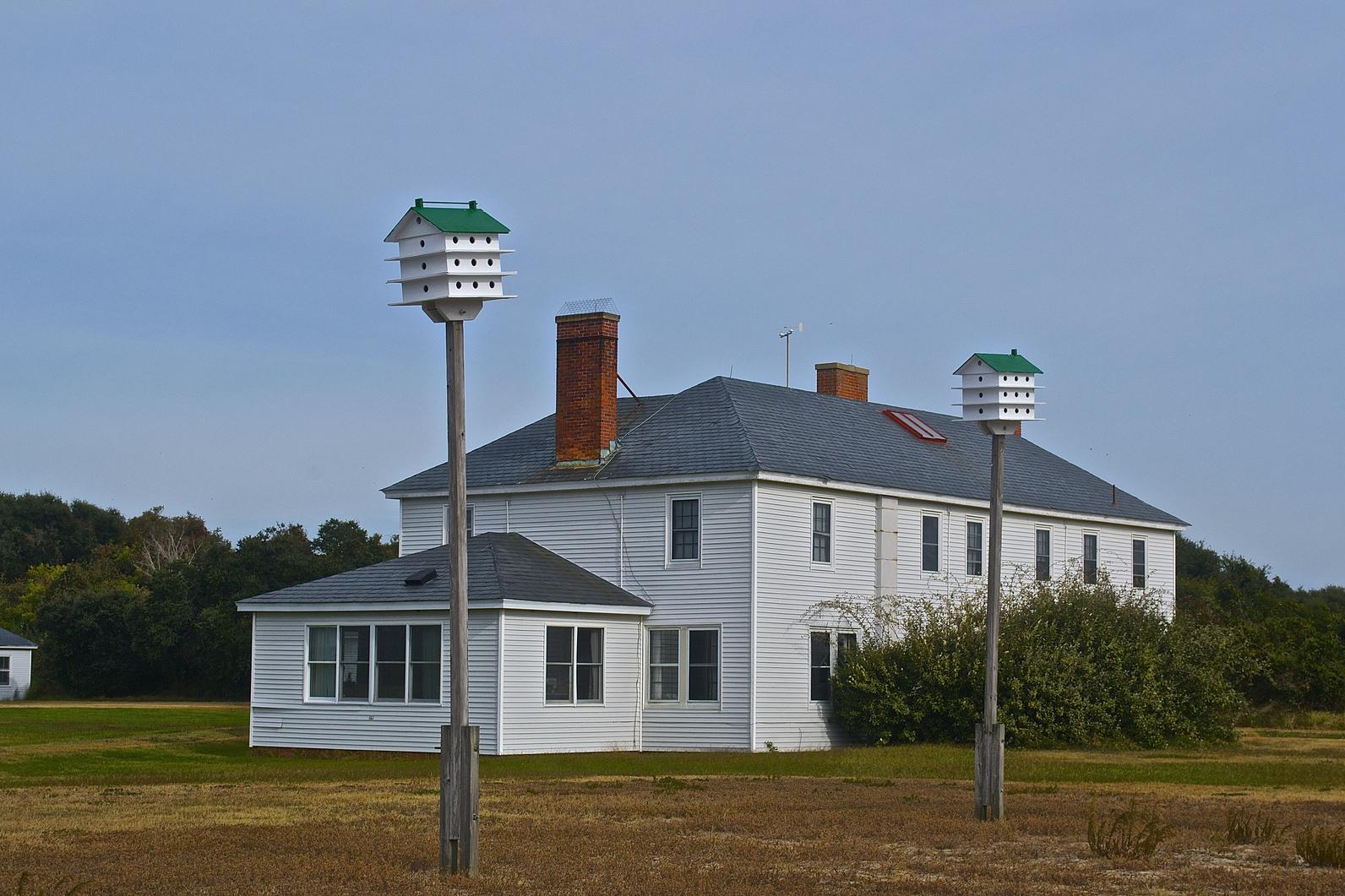 More information about the Field Site program at UNC Chapel Hill can be found on the University website or on the group's blog.
If you have a college service group interested in working at our 2,600-acre sanctuary located in Corolla, please contact Robbie Fearn at rfearn@audubon.org or 252.453.0603.