Stewarding their mountain-top farm for Golden-winged Warblers is not new for Brent Cochran and Susan Wright of Shady Grove Gardens in Ashe County, North Carolina. They were one of the first landowners to take advantage of Natural Resources Conservation Service's special funding to benefit priority species.
Since then, Audubon has worked with hundreds of landowners to do what Brent and Susan do. But it's not always an easy road and sometimes landowners find it challenging to commit to long-term conservation while maintaining a working farm. The owners of Shady Grove Gardens have not only kept this commitment, they open their farm every year on the last weekend of April for what they call their Golden-winged Warbler Field Day.
Traditionally, Golden-winged Warblers arrive back in North Carolina from their winters in South America like clockwork during the last week of April. Brent discusses his amazement about this fact, recalling how, "The warblers can travel thousands of miles and get here on time every year, while I struggle to get to a meeting in Boone on time."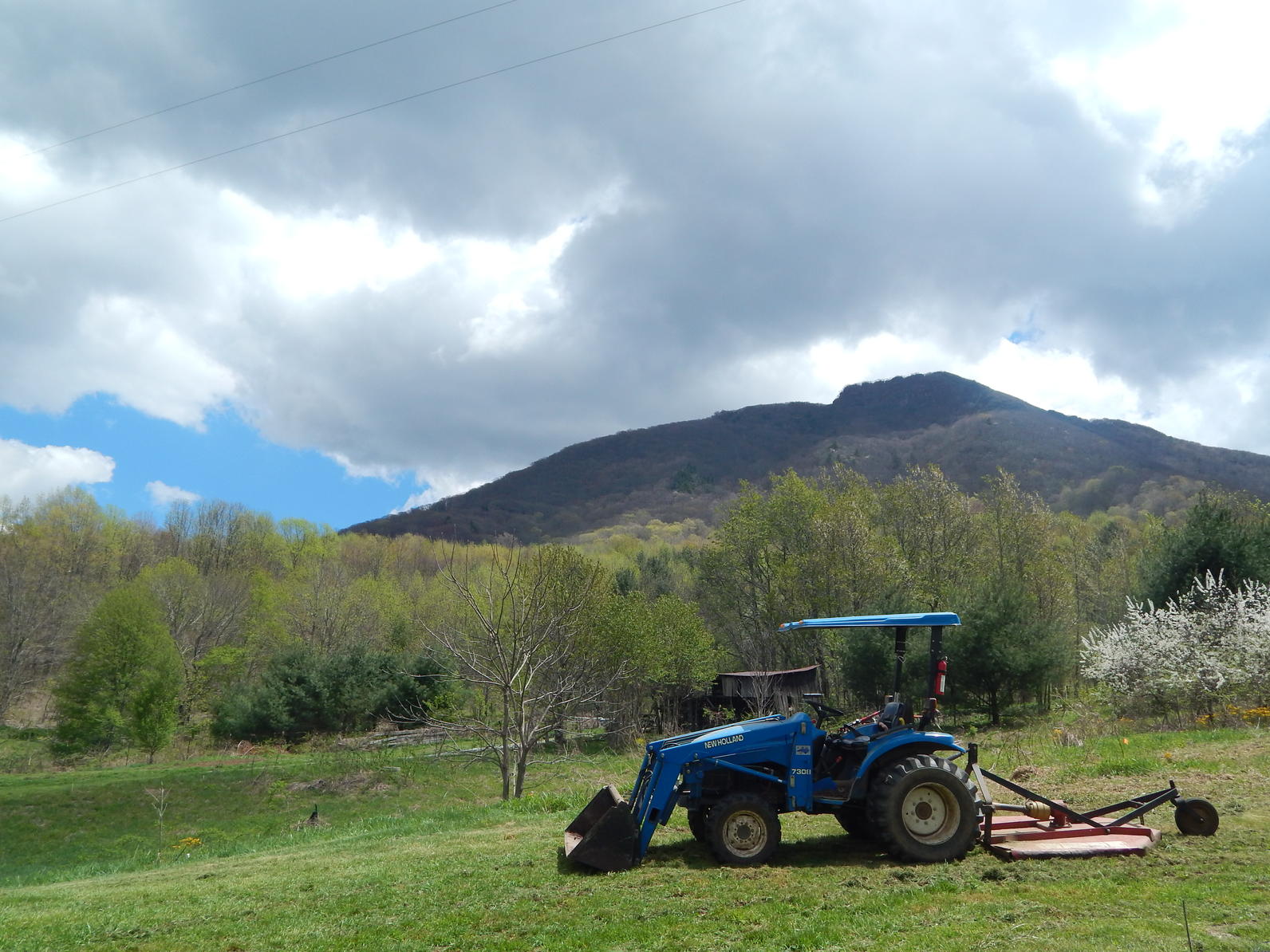 April is a great time to look for the warblers at the farm because the leaves have not fully emerged, making it slightly easier to see this often-elusive species. The day I visited Brent, we heard our first Golden-winged of the year—a male that, from what I might guess, may have literally just landed back at his nesting grounds that very day.
The fact that this long-distance traveling warbler had a place to land is a testament to the difference that one or two people can make in saving the Appalachian population of Golden-winged Warblers. This farm typically supports several nesting territories of Vermivora species (Golden-winged, Blue-winged, and their hybrids) as well as many other birds including Black-billed Cuckoos and Alder Flycatchers.
It is not uncommon to hear and see Common Ravens circling above as well since Shady Grove Gardens sits in the shadow of The Peak, a rocky-cropped ridgeline now owned by the North Carolina State Parks. In fact, this nearly 80-acre tract is so "birdy," it is one of the places featured on the North Carolina Birding Trail.
Join us in recognizing Brent Cochran and Susan Wright of Shady Grove Gardens for their commitment to bird conservation in North Carolina. You can find out more about supporting their flower business here. The farm is open to visitors on Sundays and Mondays, by appointment only.
I listened intently and with wonder as Brent described to visitors how he plants 2,000 dahlias annually, and the delicate nurturing it takes to sustainably grow mountain flowers. When asked why he stewards his land for birds and all nature, he humbly says, "It gives us a purpose that outlives us." We can't help but agree! Thanks Shady Grove Gardens for all you do—you are truly a good neighbor.
You can use eBird to find a place near you to search for Golden-winged Warblers.
Aimee Tomcho, conservation biologist, joined the Audubon North Carolina staff in 2013.