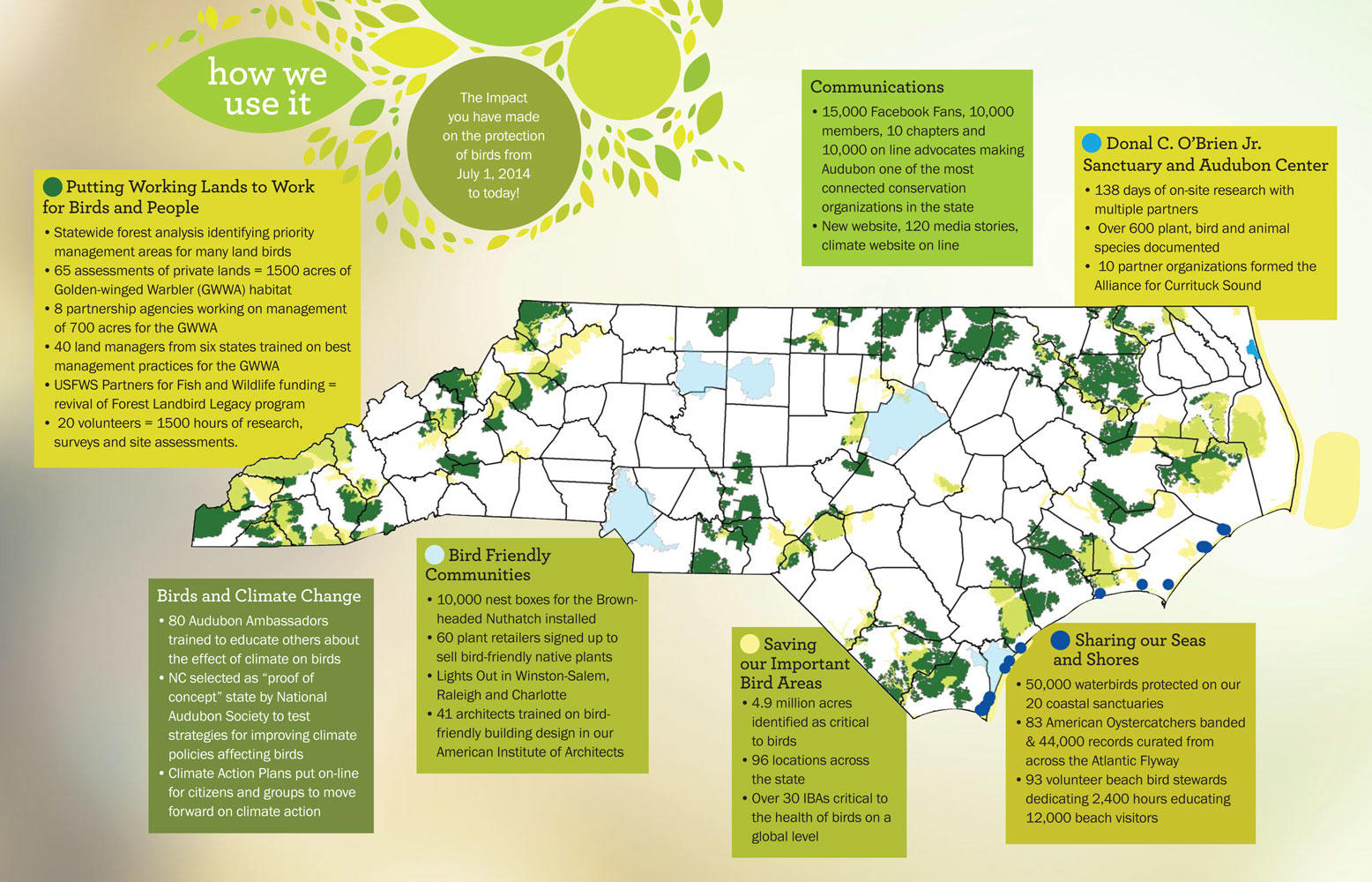 This year thanks to all of you, people who care about the natural heritage of North Carolina and our beautiful birds, we were able to expand our programs and projects like never before.
Our Bird Friendly Communities program has taken flight with thousands of citizens helping to create these communities in our cities and towns, our Donal O'Brien Jr. sanctuary and Audubon Center in Corolla discovered 50 new species on site this summer and hosted several research groups, our coastal sanctuary program protected 50,000 waterbirds on the island we manage and our work with private landowners to protect needed forest habitat has blossomed.
Like the song says, you are "the wind beneath our wings". Because of your concern for our birds, your desire to help, and your generosity, we have succeeded in effectively giving voice to the needs of birds.
As we build on this momentum taka a few moments to view our Impact Statement highlighting some of the accomplishments you made possible. We hope that you will continue to support us, or join our growing flock for the first time. We are making a difference for birds, but there is still much to do, and we cannot do it without you.
2015 was a good year for birds, thanks to YOU! Read our impact statement.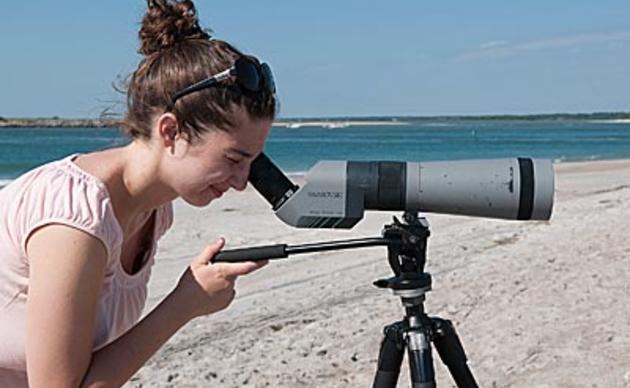 Get Involved
Birds need YOU! Get involved in helping to preserve our birds and their habitats today. There is something for everyone!