Bird banding is an essential piece of collecting valuable data and understanding bird conservation. In this series, we'll explore the necessity of bird banding practices and explore insights found through the shared data of our birds from North Carolina's coast to the entire Atlantic Flyway.
Please welcome Coastal Biologist Lindsay Addison.
The Red Knot in this photo is wearing a type of band called a flag.
The little tab, or flag, that sticks out from the band carries a unique three-character code. In this case, it's HEK. The color, red, indicates that the bird was banded in Chile. The code identifies the individual.
The Red Knot was banded on December 1, 2008 in Bahia Lomas, Chile. Bahia Lomas (bahia means bay in Spanish) is located at the eastern mouth of the Strait of Magellan in southern Chile. The large tidal flats there host many thousands of shorebirds, including up to 50 percent of the wintering rufa Red Knot population. This is the subspecies that was recently given federal threatened status under the Endangered Species Act.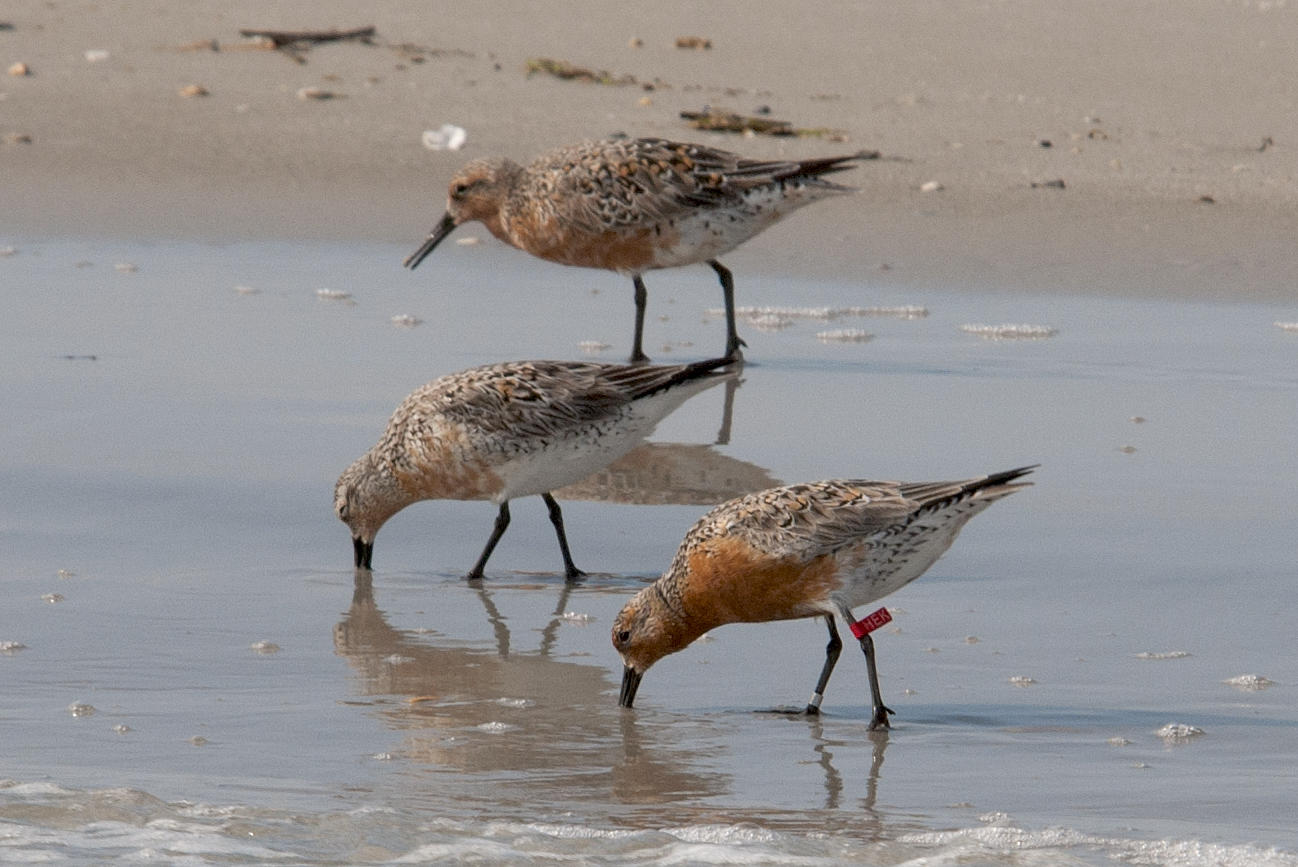 From Tierra del Fuego in the southern hemisphere, this Red Knot flew 6,000 miles north to Lea-Hutaff Island where we saw it twice in May of 2012. It has not been reported seen again, but that's not surprising. Knots nest in the Canadian Arctic, where there are few human observers to re-sight their bands.
For more information on Audubon NC's bird banding program and more recorded species, click here.
Spotting and reporting banded birds is a great way to become a citizen scientist and contribute to our knowledge of birds on the coast. Always remember to give birds the space they need to thrive. Click here to learn more about Audubon's Sharing Our Seas and Shores program.