At the March 23, 2017 Public Board of Directors Meeting, Orange Water and Sewer Authority (OWASA) was recognized for contributions to bird conservation on one of their mitigation tracts in the Cane Creek Reservoir-- Buckhorn Game Land.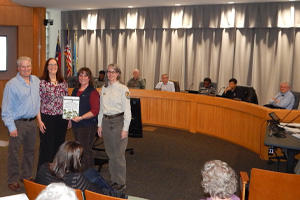 Buckhorn Game Land is managed as a part of North Carolina's Game Land system: open to the public, it allows bow hunting by permit only. With a total area of 500 acres, it is one of North Carolina's smallest game lands. The North Carolina Wildlife Resources Commission (NCWRC) originally developed a Forest Stewardship Plan for the property in 2009 to help outline forest management that would actively benefit wildlife. In 2016, the North Carolina Forest Service honored the site as a Certified Stewardship Forest for its forest management practices, including encouraging native vegetation (especially species that enhance wildlife), conserving or improving soil and water, and inviting bird-watchers, schoolchildren, and other groups to enhance recreation.
The NCWRC partnership laid the groundwork for Audubon North Carolina's involvement: ANC became involved with this tract when OWASA's contract forester inquired about our Forest Landbird Legacy Program, a new cost-share partnership that encourages bird-friendly management practices in hardwood forests. OWASA's mitigation forest lies within one of four state focal areas for Audubon's Eastern Priority Forest Initiative, which defines significant areas for forest-dependent birds.
Three main goals were identified to benefit breeding and migrating songbirds across 117 acres of the 500 acre tract:
Increase and maintain forest structural diversity
Maintain on-site snags or standing dead trees that house cavity-nesting species and bark-foraging birds
Promote oak regeneration (native oaks support as many as 600 insect species- which is a staple in most nestling birds' diets)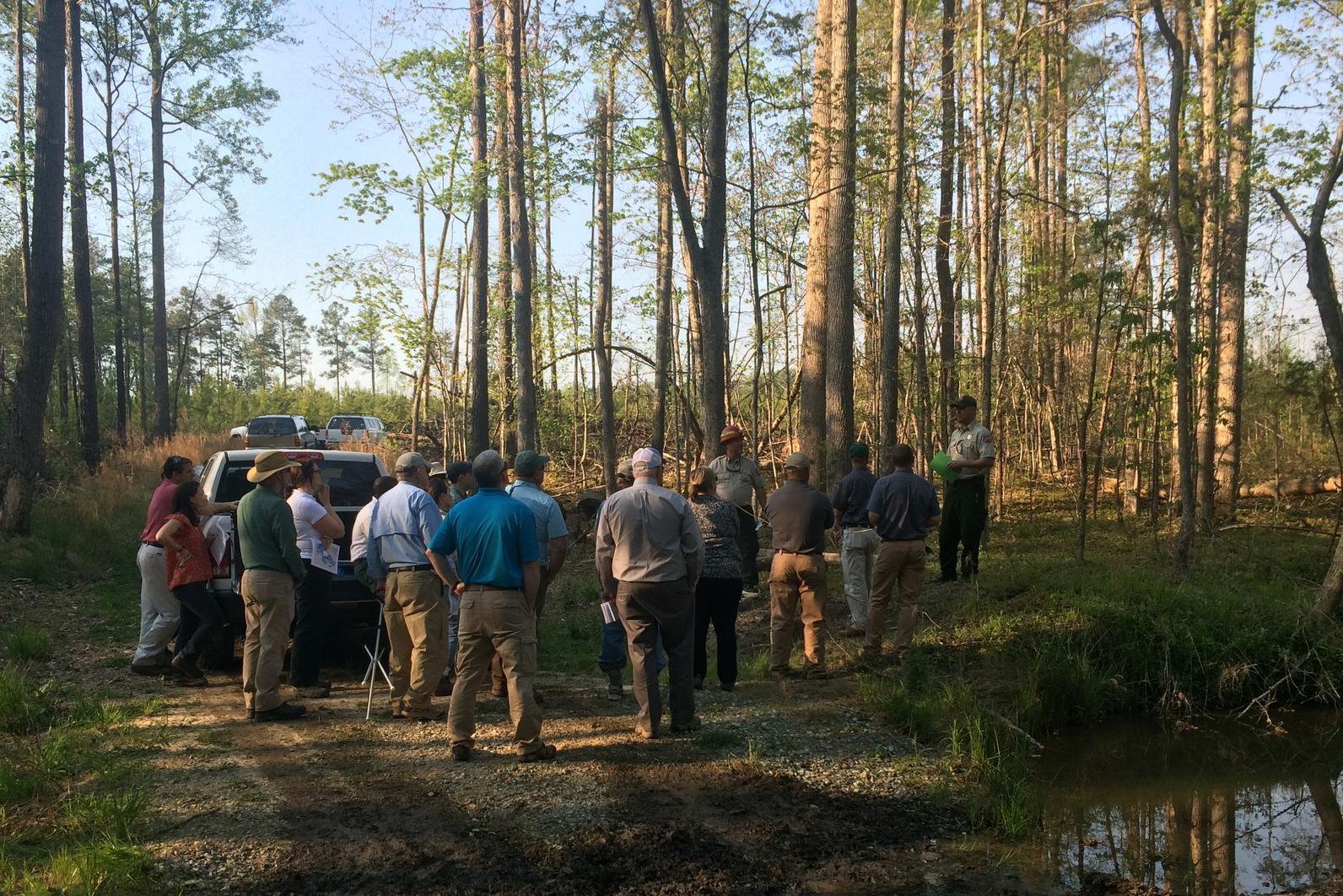 Ruth Rouse, OWASA's Planning and Development Manager, accepted the recognition sign on behalf of OWASA, and it will soon be displayed at the entrance of the Game Land. The Board encouraged continued discussion about enacting bird-friendly practices on some of their other mitigation tracts as possible.
Our local New Hope Audubon Society chapter has conducted both a spring and winter bird count at the site. The result reflected a good diversity of birds, including one of Audubon's named Atlantic Flyway Priority species-- the Brown-headed nuthatch-- as well as nine climate-threatened birds, including the White-breasted nuthatch, for a total of 52 species to date.
We are thankful to our state Audubon chapters for volunteering to help conduct bird surveys on the increasing number of private lands we assist with bird conservation practices. Landowner collaborations like these will continue to increase awareness and interest in birdwatching across the state.
If you would like to be on the volunteer landbirds survey team, please contact Aimee Tomcho at atomcho@audubon.org to see if there is a site near you!