For Russell Blevins, retirement has brought more time to tend his land in western North Carolina, and that's good news for the Golden-winged Warblers that share the property with him.
The project that brought the birds began years ago, when Blevins purchased several adjacent parcels in Yancey and Madison counties. Blevins had retired from a career in natural resources but, like so many others seem to do, he took on a new challenge in his spare time, working to shape the wildlife habitat on his new land.
The beautiful setting proved to be a prime location for the declining Golden-winged Warbler. When I met with Blevins to survey his land for birds in May, we found not one but two male Golden-winged Warblers enthusiastically singing for territories!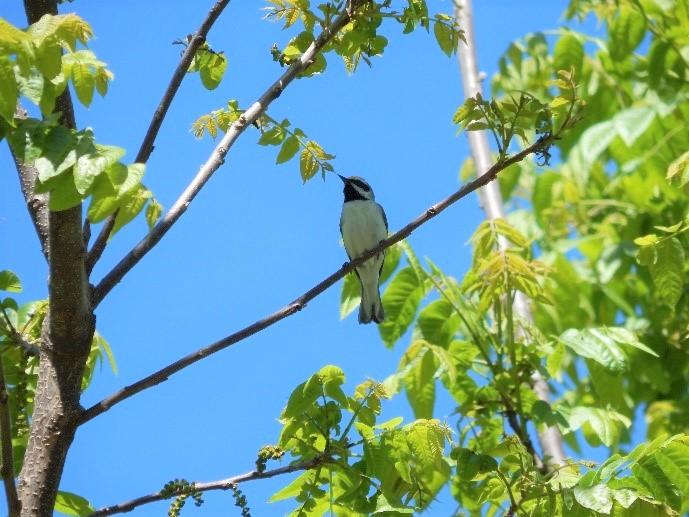 Owning and operating his own tractor, Blevins had created several old field habitat pockets in perfect forest succession by mowing every other year or so–just enough to keep the woody stems of young trees, shrubs and flowering plants like blackberry at bay, but not too much as to eliminate the fresh ground vegetation like goldenrod. To top it off, there were some lush patchy willow trees in wetland seeps that made the warblers feel right at home.
A morning's survey revealed about 30 species of songbirds at Blevins' place but it was the Golden-winged Warblers that stole the show. "Yes I am proud of my birds, especially my Golden-winged Warblers," Blevins said.
Join us in congratulating Russell Blevins for being a part of our network of landowners who make it their goal to help land work for both birds and people!
Aimee Tomcho, conservation biologist, joined the Audubon North Carolina staff in 2013.