This article first appeared in The News and Observer.
A weekly roundup of home and garden classes, tours and more.
Don't see your event listed here? You need to enter it at triangle.com. If you would like instructions on how to enter your event, send an email to Andrea Weigl, aweigl@newsobserver.com.
Attracting Birds to Your Backyard
Learn some tricks to attract and keep our feathered friends happy all year long, from planting bird friendly plants to making sure they have the basics for a happy life in your yard. 10-11 a.m. Feb. 13. Free. Garden Supply Co., 1421 Old Apex Road., Cary. 919-460-7747, gardensupplyco.com.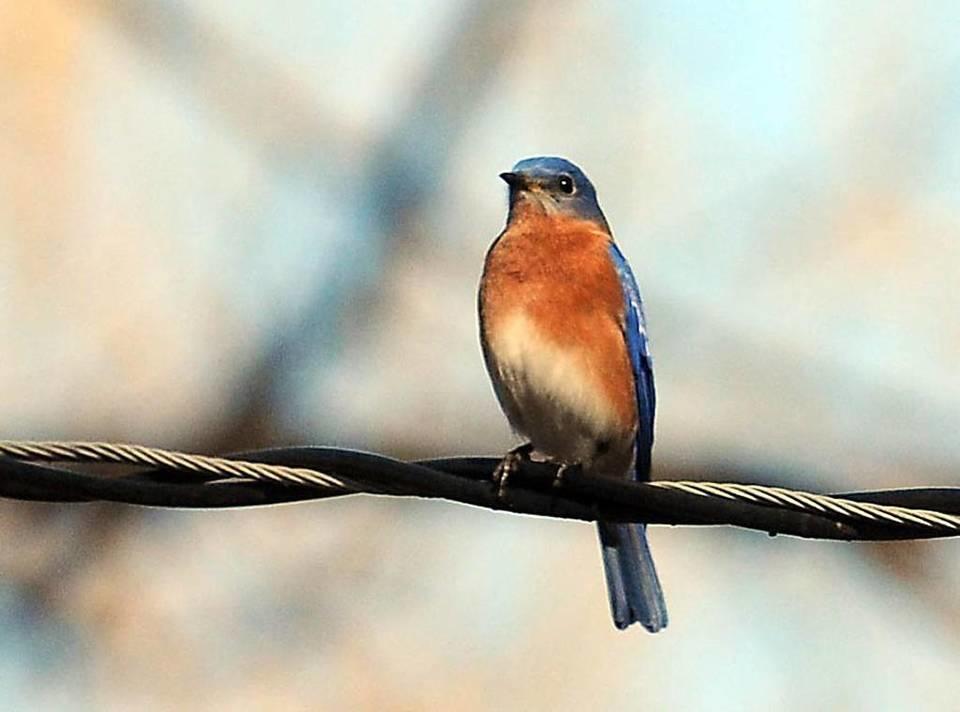 Planning & Designing your Organic Garden
Let Logan's help you get the lay of the land when it comes to planning your organic garden. Learn about design methods, proper placement, soil, fertilizer and more. 9-10 a.m. Feb. 13. Free. Logan Trading Co., 707 Semart Dr., Raleigh. 919-828-5337, logantrd.com.
Climate Change: A Bird's Perspective
The community workshop, "Climate Change: A Bird's Perspective," will be led by Lena Gallitano, Audubon NC Board trustee and award recipient. She will discuss the future status of birds while also exploring Audubon NC initiatives to create bird-friendly communities throughout the state. 9:30 a.m.-noon. Feb. 13. Free. St. John's Episcopal Church, 830 Durham Road, Wake Forest. 919-556-3656, stjohnswf.com.
Great Backyard Bird Count: Bird Walks
Join park staff in collecting data for the 19th annual Great Backyard Bird Count. Look and listen for birds in a variety of habitats and keep track of how many individuals of each species you find. New and experienced birders of all ages are welcome. 8:30-10 a.m. Feb. 12-15. Free. Lake Crabtree County Park, 1400 Aviation Pkwy., Morrisville. 919-460-3390, wakegov.com/parks/.
Bluebirders of Wake County Quarterly Meeting
This club is committed to conservation of Bluebirds and other songbirds. 2-4 p.m. Feb. 14. Free. Mordecai Historic Park, 1 Mimosa St., Raleigh. , raleighnc.gov/parks/.
Chase away the winter blues with a hike through the Arboretum's Winter Garden. Meet at the Bobby G. Wilder Visitor Center, and then go out into the Winter Garden which is filled with beautiful evergreens, winter flowers and sweet fragrances. After the walk warm up inside with a good book and a fun winter craft. 11 a.m.-noon. Feb. 19; 2:30-3:30 p.m. Feb. 21. $5. JC Raulston Arboretum at NC State University, 4415 Beryl Rd., Raleigh. 919-515-3132, jcra.ncsu.edu/.
Carol Stein's Gardeners Forum Gardening for Bluebirds
Garden writer Carol Stein shows you how to attract and interact with bluebirds. Registration required. 11 a.m. Feb. 20. Free. The Garden Hut, 1004 Old Honeycutt Road., Fuquay-Varina. 919-552-0590.
Terrariums and Fairy Gardens
Work with gardener and designer, Anna, as she shows you how to create a very small garden. Whether it is a terrarium or a fairy garden, learn all of the basics of building, design, and care. Bring your own container or select one from the store. $25 includes all of the "building materials", including gravel, activated charcoal, moss and soil. Plants and garden accessories are extra. 2-3:30 p.m. Feb. 21. $25. Garden Supply Company, 1421 Old Apex Rd., Cary. 919-460-7747, gardensupplyco.com.
This all-day sewing event benefits the Orange County and Chatham County animal shelters. The shop's classrooms will be set up with machines and kits to create charity kennel quilts. Everyone who participates will be eligible to win an in-store prize. 11 a.m.-5 p.m. Feb. 22. Free. Thimble Pleasures Quilt Shop, 225 S. Elliott Rd, Chapel Hill. 919-968-6050, thimblepleasures.com.
Future Gardeners: Seed Starting
How do tiny seeds become great big plants? What do seeds need to grow? At this class kids will learn all about seeds and how to grow them. Kids can pick, plant, and take home their very own started seed. 9-10 a.m. Feb. 27. $5. Logan Trading Company, 707 Semart Dr, Raleigh. 919-828-5337, logantrd.com.
NC State Fairground Flea Market
Each weekend, the Commercial and Education buildings, the Shoppes at Dorton, and the outside grounds are host to hundreds of dealers, craftsmen, and booths. 9 a.m.-6 p.m. Saturdays, Sundays. Free. N.C. State Fairgrounds, 1025 Blue Ridge Road., Raleigh. 919-733-2626, ncstatefair.org.