Audubon North Carolina's Working Lands program represents the future of the Atlantic Flyway's priority bird species. In North Carolina, 80% of the land is privately-owned: if Audubon can inform bird stewardship practices on just 1% of these lands, we have the ability to positively affect more than 300,000 acres!
In this series, we share the amazing and exciting ways various properties can be enhanced to support struggling populations of priority bird species.
Audubon North Carolina is happy to officially recognize the LandTrust for Central NC's Low Water Bridge property in Montgomery County as a Certified Forest Landbird Legacy Habitat.
The LandTrust for Central North Carolina works with private landowners and public agencies to conserve the most important natural, scenic, agricultural, and historic places in a 10-county region of the central Piedmont. Their Low Water Bridge property provides public access to the Uwharrie River for canoeing, kayaking, and fishing, and preserves several threatened species of mussels in addition to a large area of riparian habitat and mature mixed forest.
Aimee Tomcho, a conservation biologist with NC Audubon, presented the LandTrust with an official sign for the property at a ceremony held during their Uwharrie Naturalist weekend on May 5, 2018. This event is in its sixth year, and primarily focuses on identifying special bird species found on the property and allowing attendees the opportunity to see and photograph these species.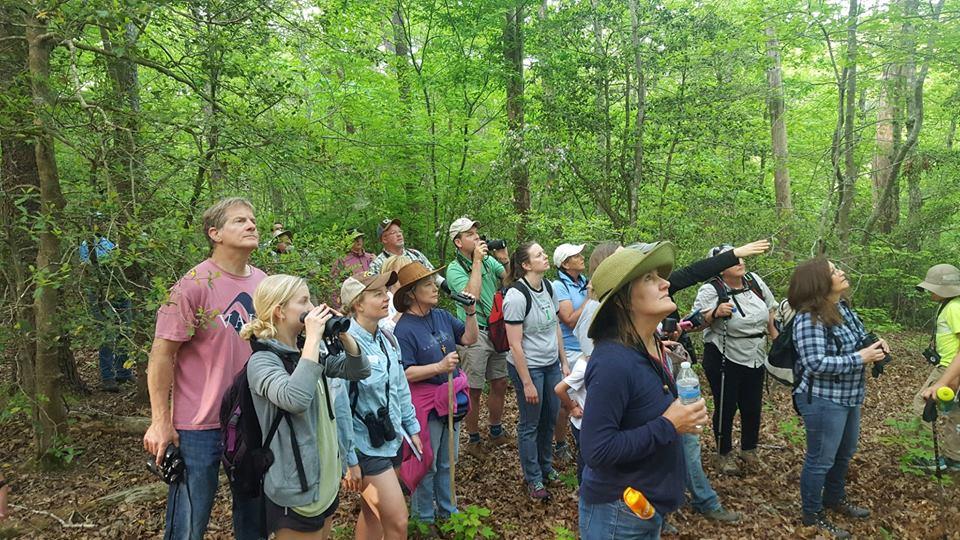 "The LandTrust is especially proud of our work to provide habitat for a variety of wildlife, and our focus on both game and nongame species," states Executive Director Travis Morehead. "We are grateful to Audubon for recognizing our Low Water Bridge property as special habitat for neotropical migratory songbirds."
The Forest Landbird Legacy Program (FLLP) focuses on land parcels with at least 50 acres of 50-year-old+ trees. The Low Water Bridge Preserve is now 1308-acres (thanks to a recent addition), and a lot of the tract is in mature hardwood forest. This forest also has a good mid-story and understory. There are lots of holly trees and sourwood trees in the mid-story, and lots of forbs in the understory.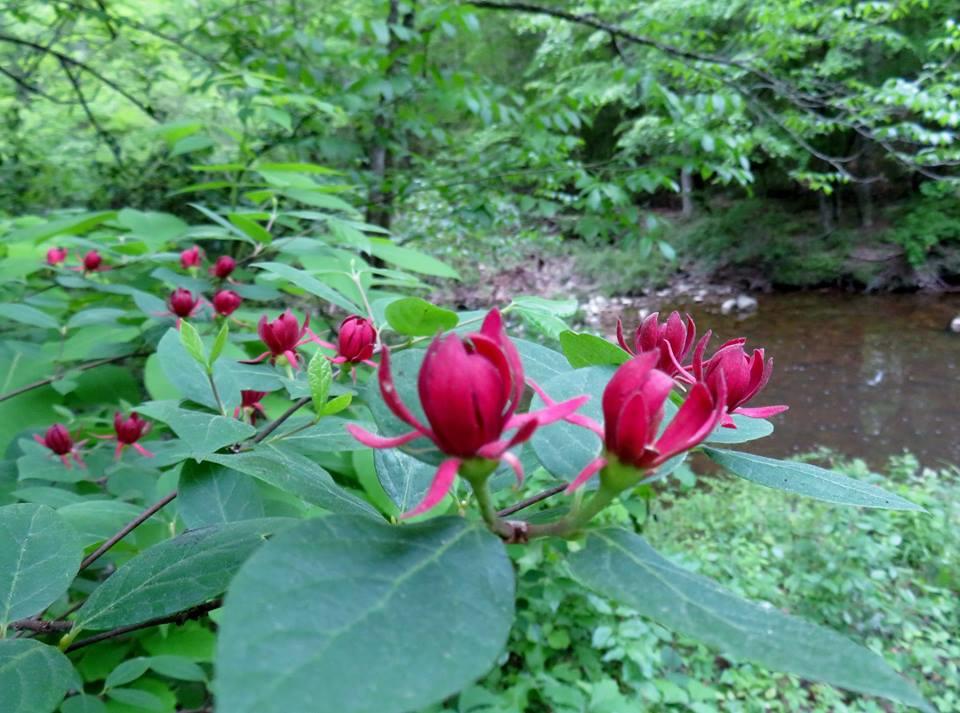 Different bird species occupy different heights of the forest, so having a diversity of trees and shrubs found at various heights means you will have an increased diversity of bird species. Audubon works with private landowners to maintain forest blocks in a way that mimics the characteristics of natural forest dynamics. Thankfully, for this block of land, the natural forest dynamics are already doing the job for us. The site is now recognized by FLLP as a model forest.
If you're a landowner interested in accessing funding to support environmentally sound practices- especially those that benefit birds- get in touch by emailing atomcho@audubon.org.