From the coasts to the mountains, Audubon North Carolina is one of the leading conservation organizations in our state.
Engaging more than 35,000 people through educational programs and 10,000 individuals in chapter meetings and boardrooms, Audubon connects powerfully with North Carolina's communities to restore ecosystems.
Since 1989, Audubon North Carolina continues to protect birds and their habitats along 183 miles of North Carolina's coast. In the mountains, we are protecting over 150 conservation sites by partnering with private landowners to protect nesting birds such as the Golden-winged Warbler.
At Audubon, our conservation initiatives are structured so that our team is strategic – optimizing our conservation efforts for lasting results. Whether planting native trees at an elementary school, defending North Carolina's coastlines from harmful development practices, establishing bird sanctuaries on the Cape Fear River, or influencing environmental policy, Audubon North Carolina is a living legacy of meaningful conservation work.
Audubon's conservation programs are guided by science, and our key strategies are at the intersection of birds and people: Working Lands, Coasts, Water, Bird-Friendly Communities and Climate.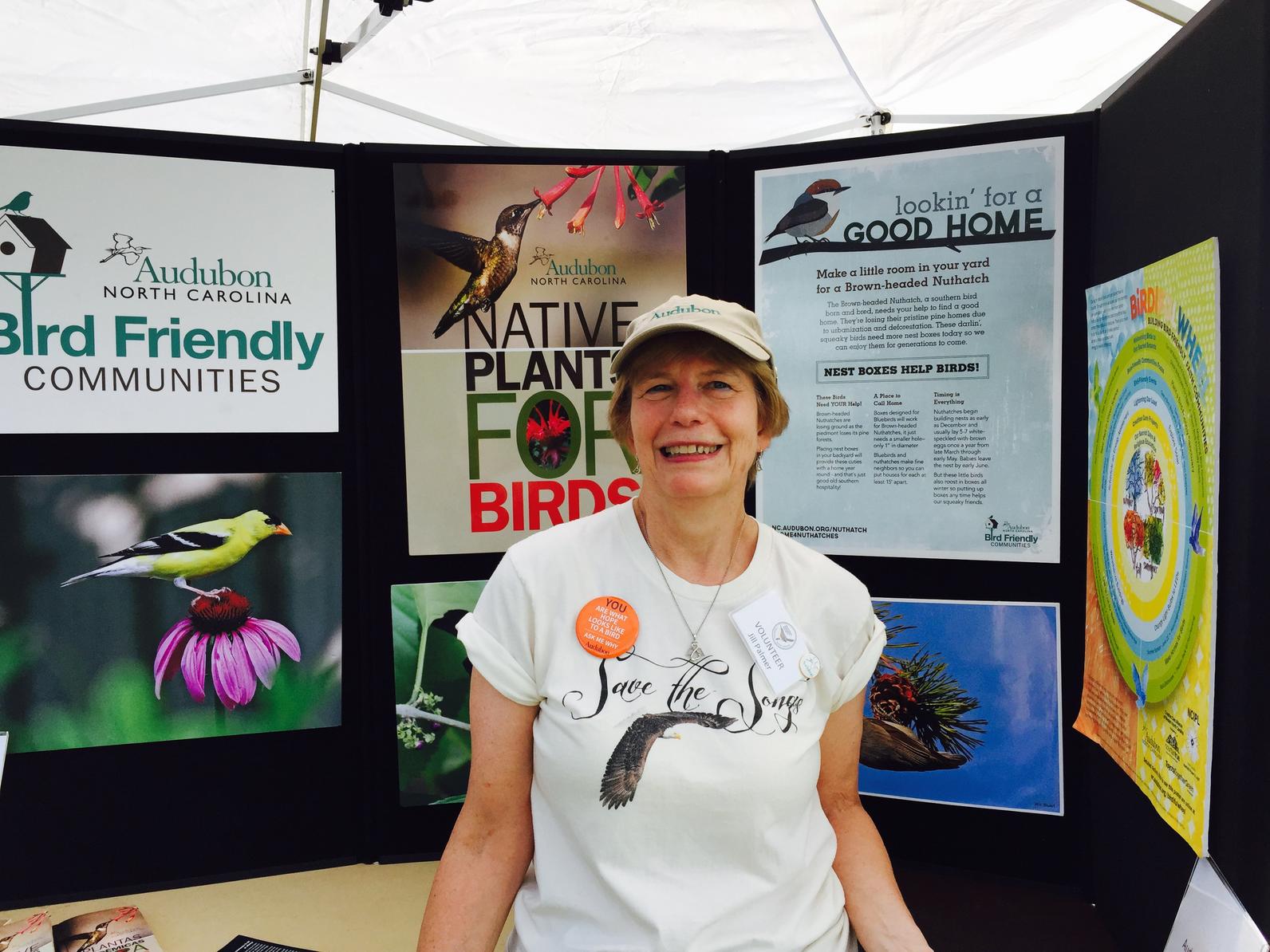 Thanks to you, we've made a difference in the lives of our birds this year. Here are some of the remarkable results from 2017:
16,000 individuals and volunteers were engaged in our work in Bird Friendly Communities and Climate Advocacy.
21 coastal sanctuaries support more than half of the colonial nesting waterbirds in NC.
655 new landowners engaged and 300 foresters trained in birdcentric forestry methods.
100 university students and professors hosted over the course of the year for immersive experiences and research collaboratives.
990 acres protected at Warwick Mill Bay – One of the largest remaining Carolina bays supporting the second largest colony of Wood Storks in NC, as well as hundreds of other species.
Over 60 state lawmakers engaged at 2017 Audubon NC lobby day. Audubon members shared their love of birds and concerns about conservation issues and requested lawmakers' support for key policy priorities.
Blocked legislation that would allow use of state taxpayer dollars for construction of terminal groins and other hardened structures on the coast that harm our coastal birds.
6,385 guests visited our nature center at the Pine Island Sanctuary – the site continues to increase in popularity.
3,300 of NC forests positively impacted by our Working Lands program.
"Audubon North Carolina, in concert with our national organization and local chapters, works hard to save our birds and the places they need. Why do we do it? Because birds matter. They matter because of the joy and inspiration they bring us, because of the roles they play in nature, and because they are in danger. I agree with the biologist and conservationist Thomas Lovejoy, who was quoted in the January, 2018, issue of National Geographic: "If you take care of the birds, you take care of most of the big problems in the world." - Bill Ross, Board Chair Audubon North Carolina
How can you get involved in 2018?
Sign up to volunteer today, and spread the word of our success by sharing the report!