This summer on the south end of Lea-Hutaff Island, Lauren Schaale, a UNC-Wilmington graduate student in the UNCW's Department of Biology and Marine Biology, is monitoring the Least Tern colony as a part of her thesis research. We are very excited to have her with us this year!
Under the advisement of Dr. Ray Danner and in close partnership with Audubon North Carolina, I am studying the thermal landscape of the beach and how temperature affects Least Tern nest site selection and success.
The "thermal landscape" is simply defined as the variation in temperature across a landscape. The thermal landscape of the beach is highly variable due to varying elevations and sand characteristics, including sand color. Even a slight change in location could have a big effect on the temperature of the sand and nesting birds, such as if the nest is near vegetation or on dark or light-colored sand.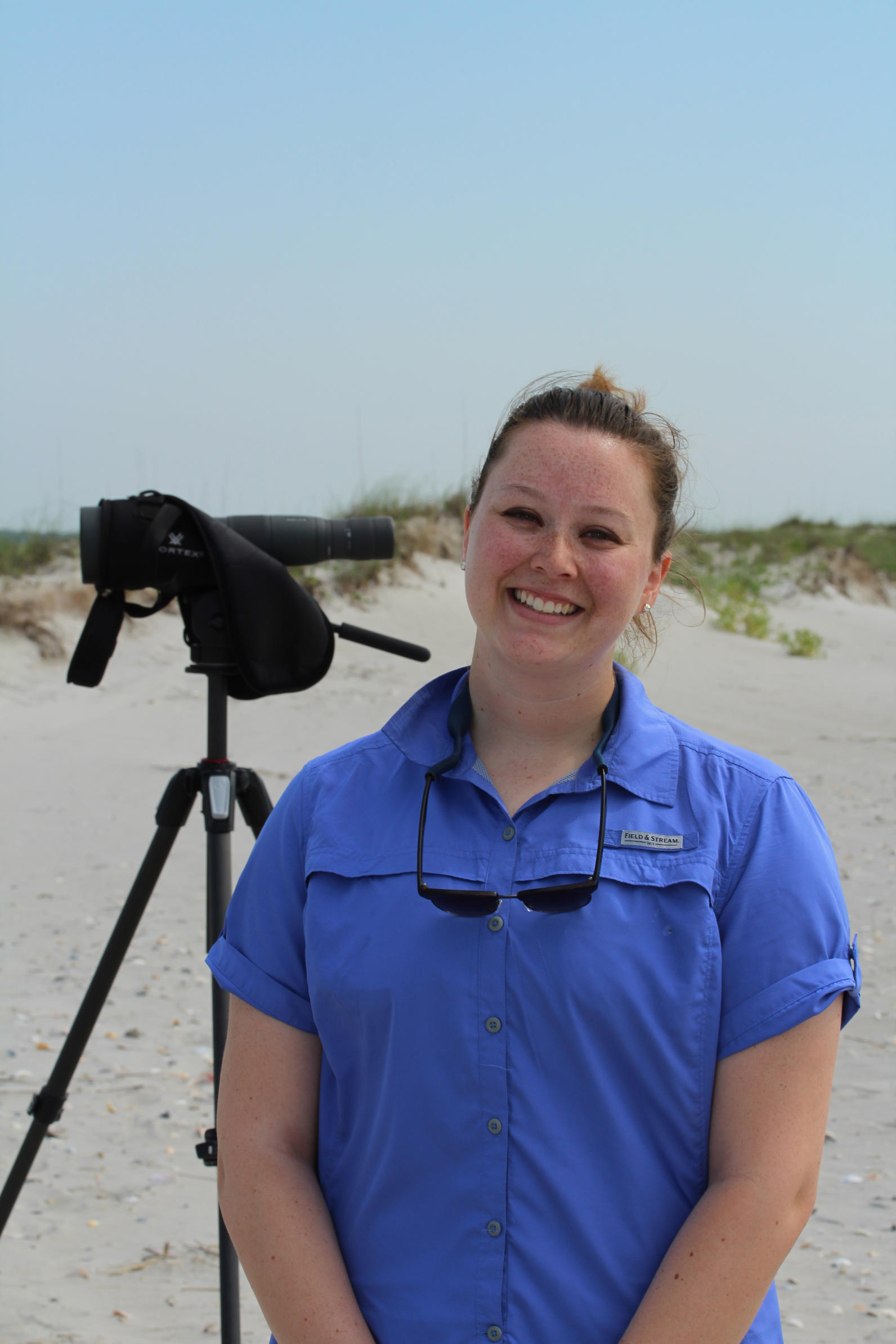 I hypothesize that birds will not nest in the hottest locations and that they will have lower nest success rates in the hottest locations of the thermal landscape.
To test this hypothesis, I travel to Lea-Hutaff Island three times a week to monitor Least Tern nests for successful hatching and to gather information as to where the birds choose to nest!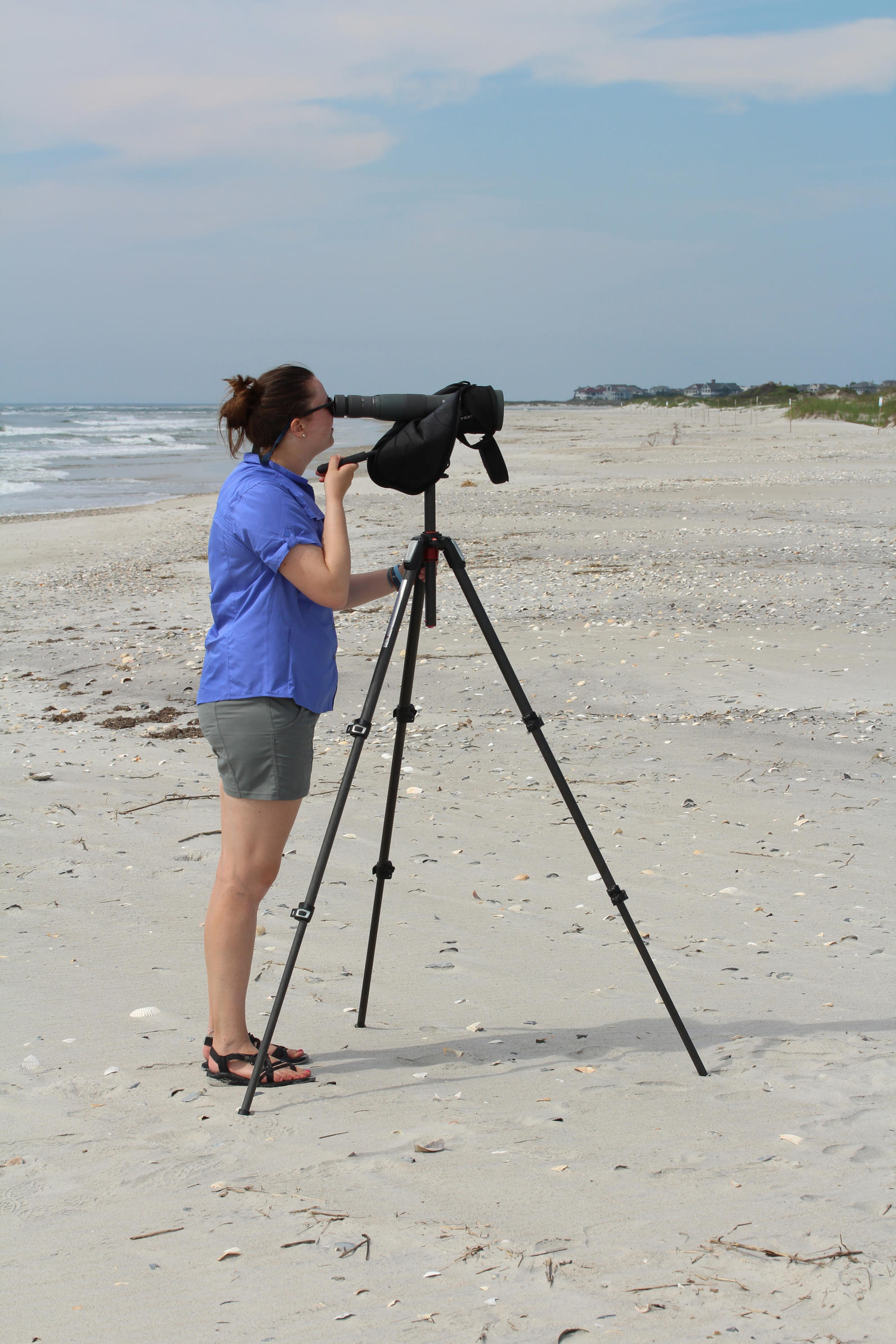 To measure the thermal landscape, I am working closely with graduate student Britton Baxley and his advisor Dr. Narcisa Pricope (both in UNCW's Department of Earth and Ocean Sciences). Together, we are taking thermal images of the beach via a fixed-wing mapping drone equipped with a thermal camera. The drone is flown at an altitude that avoids disturbance to the nesting birds and in strict adherence to permit requirements.
I became interested in this topic because the warming of the planet may have severe implications for wildlife. By doing this research, we can predict what may happen to these animals and determine how we can protect them in the future.
Also, this idea of defining fine-scale variation in the thermal landscape of the beach is new research that I and the rest of the Danner Lab are excited to explore!