State Parks are special because they not only protect habitats our birds need, but also connect people to birds with first-hand experiences. Many of Audubon North Carolina's Important Bird Areas overlap with NC State Parks creating a network of places where birds are protected and people can experience them in a natural setting.
In celebration of the centennial anniversary of the North Carolina State Parks, and our ongoing partnership, we'll spotlight some of the state parks that contribute to our ongoing bird conservation efforts across the state.
Experiencing Warblers at Elk Knob
The Golden-winged Warbler is a rare bird with only about 1,000 birds estimated in North Carolina where they come to breed each spring. During the winter, the birds migrate to Central America. About 65 percent of Golden-winged Warblers are found on private land making it difficult for the public to see them.
However, there is one area with public access where citizens might find the Golden-winged Warbler: Elk Knob State Park. Elk Knob overlaps with the Amphibolites Important Bird Area, where Audubon maintains habitat and protection of critical Golden-winged Warbler breeding areas. Elk Knob offers prime opportunities for birders hoping for a Golden-winged Warbler sighting as well as providing access to researchers who are collecting important data to help protect this priority species from further decline.
Golden-winged Warbler Research at Elk Knob
Since 2007, under a long-term research permit with the North Carolina Parks and Recreation Department, Audubon North Carolina staff have conducted ongoing research to develop a management plan to sustain the Golden-winged Warbler breeding populations at Elk Knob.
Last summer 15 birds were found at the park, and three male Golden-winged Warblers were tagged with geolocators to track their migration route to their wintering grounds in Central America. Audubon staff will work to re-capture the birds this spring to retrieve the tags and download the data. If successful, our researchers will be able to identify – within a 60 km radius – where the birds wintered creating a direct connection between birds at Elk Knob State Park and a specific region of Central America!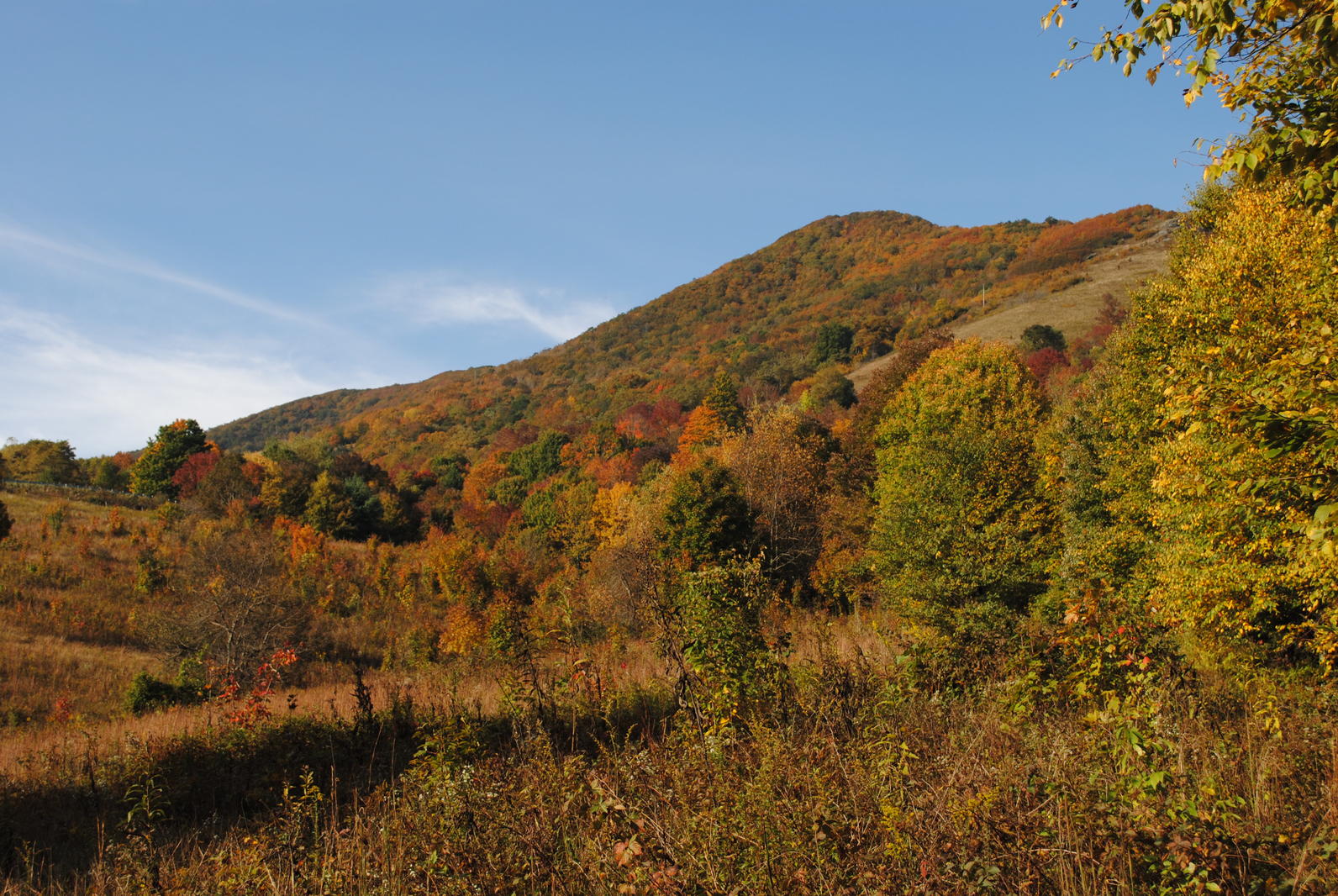 Understanding the Conservation Challenge
The Golden-winged Warbler has suffered one of the steepest population declines of any songbird species in the past 45 years and is being considered for listing as an endangered species. Further research is needed to understand the factors driving this decline on both the breeding and wintering grounds.
Once we identify where birds are going during different times of their life cycle – specifically where they go to breed in the summer or migrate in the winter – we can better understand what drives a population to decline and where to emphasize more protections. Armed with this knowledge, Audubon and other conservation organizations can target efforts to be more effective and show greater conservation success.
Get Involved:
Audubon North Carolina has several great ways to get involved in bird conservation through our network of Important Bird Areas and State Parks.
Click to learn more about our Important Bird Area program and view a map of Important Bird Areas that overlap with NC State Parks.