Continuing the tradition of the late John James Audubon, North Carolina's waterfowl are inspiring a new generation of artists and conservationists. The Donal C. O'Brien, Jr. Sanctuary and Audubon Center in Corolla is now the home of a large-scale mural by Hitnes, an Italian street artist who is retracing Audubon's early adventures.
Although the Outer Banks was not on John James' original trail, Hitnes accepted our invitation to rest and rejuvenate at the Sanctuary. Vowing to only paint birds he has personally seen at each location, and inspired by the region's famed waterfowl and long-standing tradition of hunting with wooden decoys, Hitnes created a large-scale mural on the Sanctuary's boathouse.
Scroll down to see snapshots of his work.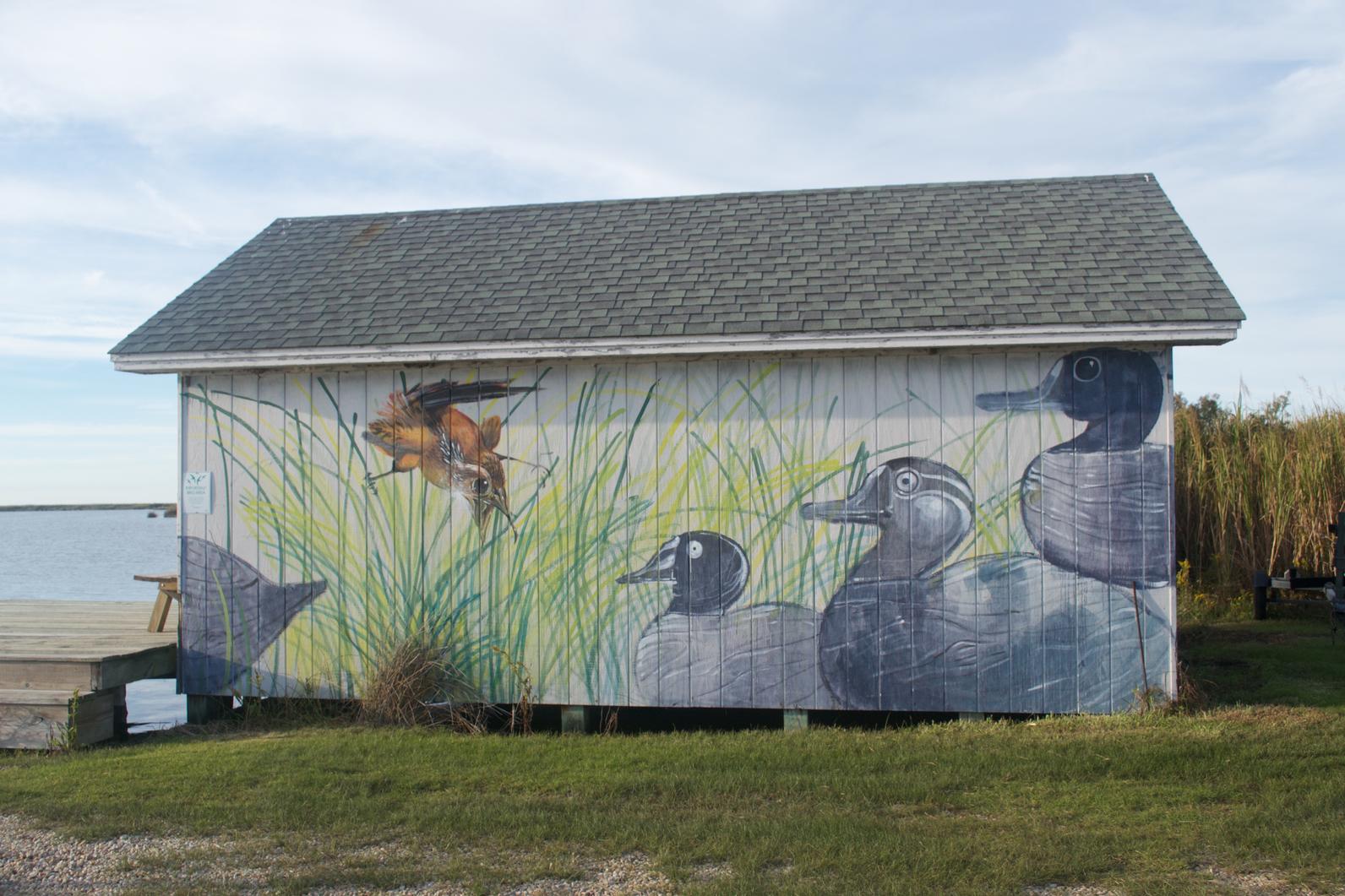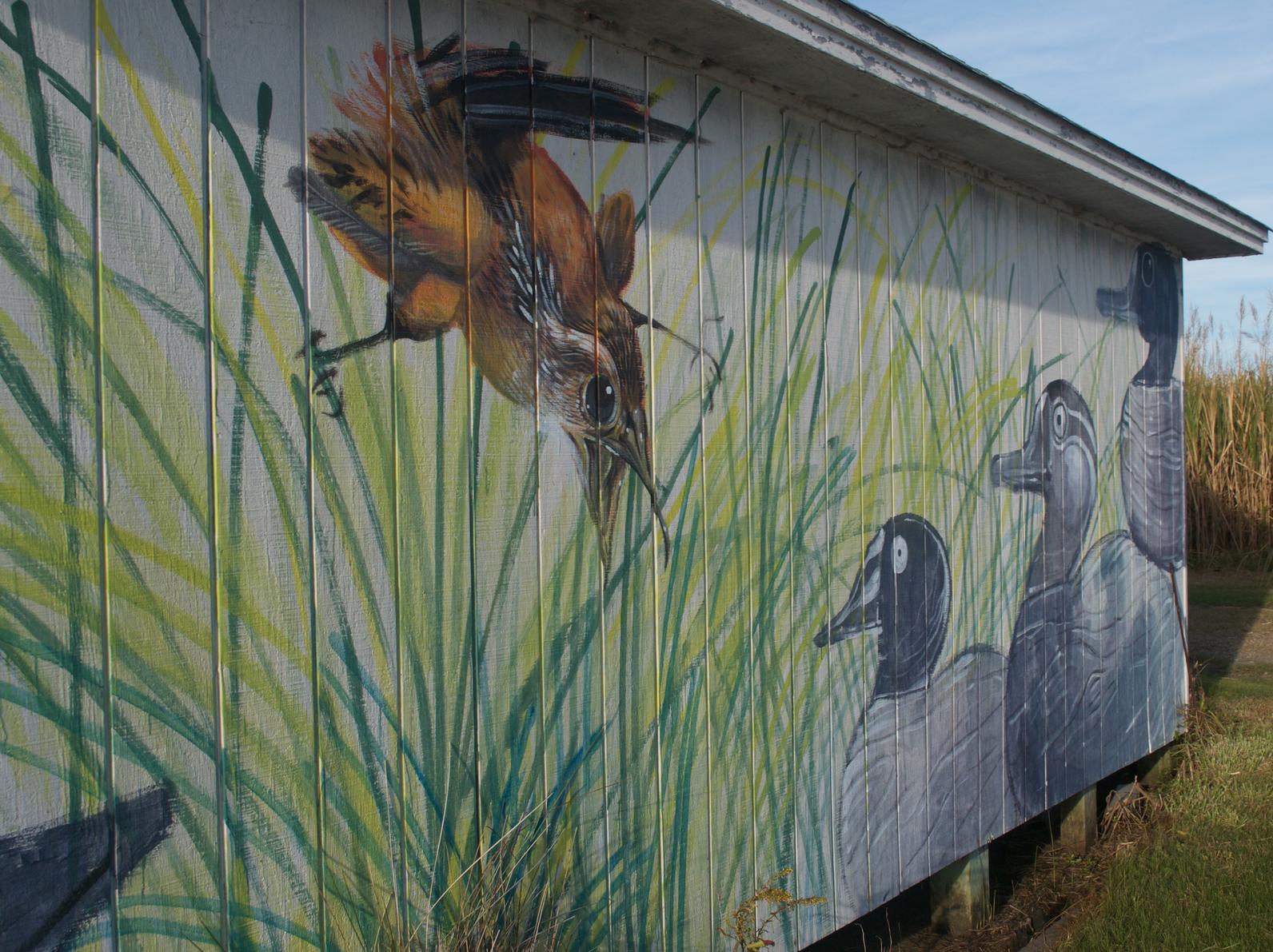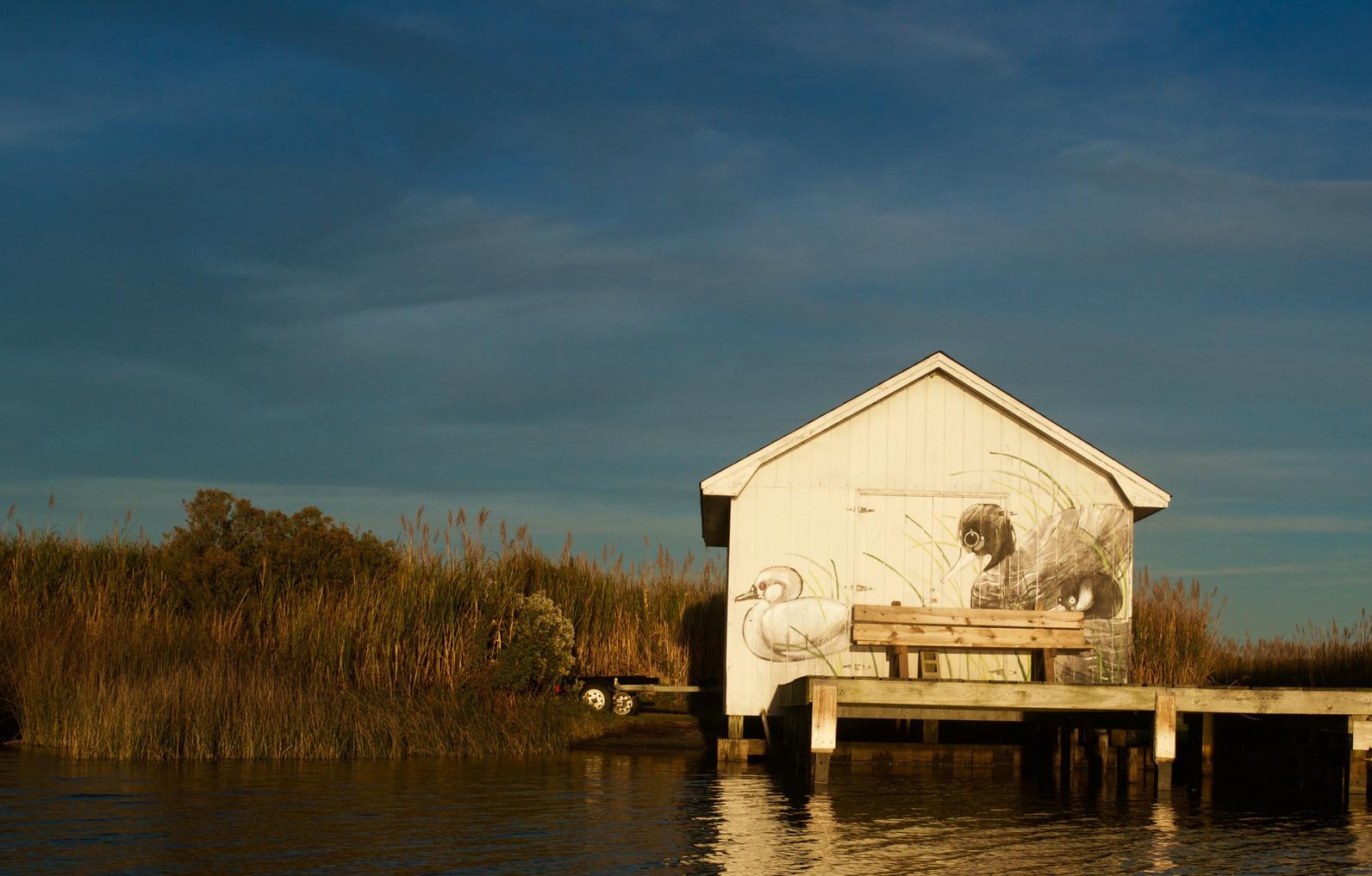 The Sanctuary's boathouse mural, as well as more of Hitnes' large-scale murals may be featured in his newest project, The Image Hunter.
The Audubon Sanctuary is a private campus only open to research groups, special programs and by appointment. To learn more about Audubon North Carolina's ongoing conservation efforts at the Sanctuary, click here.