This article first appeared in Cary Magazine.
A friend is a friend ... even if he has wings.
So say Richard and Carôn Lazar of Apex, who have launched an effort to make their corner lot a subdivision sanctuary for the pollinators necessary to human food supply.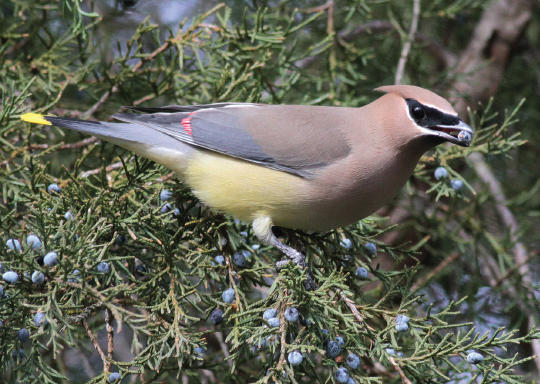 "Like everything else in life, it's been an evolution," said Carôn. "I began as a decorative gardener. When you become an advanced gardener, you see how interconnected everything is. The move to organic and beneficial gardening is learning about the most sophisticated system in the world, nature. In the case of pollinators, one person's weed is a pollinator's food."
To boost the bees, these two educators and authors planted organic clover across their front lawn. But the clover took over and neighbors didn't like it.
"The clover was growing higher and higher," Carôn said. "But by the time it was cut down we had not just bees but an incredible array of pollinators, including a purple iridescent one I'd never seen and neither had our neighbor, Anne Burroughs, who's also an environmentalist."
Burroughs also discovered a new wild beehive which developed during a two-month period, because there was a local food supply to feed it.
Before the move to golf course-like turf lawns, the Lazars say, clover was 10 percent of the normal lawn mix. That readily-available food source is a tremendous benefit to pollinators, adds nitrogen to the soil, creating a lawn that needs less fertilizer, and saves water because it requires less irrigation.
They've now achieved that 10 percent clover-to-grass mix in their yard.
Carôn has also landed a seat on the board of their Homeowners Association, to advocate for more nature-friendly guidelines.
So far the board has allowed clover beds neighborhood-wide for those wishing to plant it, use of both solar panels and permeable driveway pavers, and has explored use of horticultural vinegar in areas where appropriate, for weed control and storm water management as an alternative to chemical herbicides.
The Lazars also want to encourage the spread of organic wildflower seeds in neighborhood common areas, offering pollinators a buffet of choice; that is being discussed.
Richard said, "My thought is that we're looking at 393 homes here in Brighton Forest by the end of the year. If even 200 homes treat this seriously, we're managing to take real action."
Action is indeed necessary, says Michael Childers, president of the Wake County Beekeepers Association and at age 35, one of its youngest members.
"Bees have a hand in one of three bites of the food we eat," said Childers, whose own front yard is manicured using organic methods, while dandelions and clover grow in the backyard. "We have to find a way.
"It used to be common that everyone had two hives on their property, for honey, and the bees took care of themselves," said Childers, who keeps 250 hives. "That process has deteriorated. Bees go out to breed, but there aren't enough hives.
"And though developers usually re-plant, often it's with non-native plants that don't produce nuts or fruit, because clean-up is easier. Those plants are more decorative than functional."
Add in exposure to commercial pesticides and the infiltration of pests like varroa mites and hive beetles, and the results of inferior habitat are clear, Childers says: Lack of genetic diversity means bees with deformed wings that can't fly, and white bees suffering lack of pigment.
In California, a lack of bees has led to expensive truckloads of them being shipped in for almond pollination. And in China, humans are doing the work of absent bees, hand-pollinating pear trees using chicken feathers.
Want to help? Childers suggests planting bee-friendly lavender, clover and buckwheat. The tulip poplar tree is fast-growing and sports large yellow flowers great for bees. Provide a bird bath or swimming pool, because bees require lots of water; they especially like salt water. Or boost pollination by renting a honeybee hive for your garden.
For the birds
Allison Bailey of Cary is using her yard to benefit nature, from a birding standpoint. One by one, she's replacing the landscape of her home in the Kingswood neighborhood with native plants, as part of Audubon North Carolina's Bird-Friendly Native Plants of the Year program.
Pledging "no green thumb required," this planting-with-a-purpose approach offers year-round tips, a curated plant list, and connections to the local nurseries that grow them.
Why native plants? They thrive with little attention, endure weather, resist pests, and provide food for adult birds and nestlings, from protein-packed caterpillars in the spring to seeds and fruits for energy in the winter.
Bailey says in attending her first Audubon Society chapter meeting, she was bothered to learn that native plants often can't survive the growth of invasives such as English ivy.
"As a middle child, I didn't like that," she said with a laugh. "And I thought that all plants feed birds, but they don't. And once I knew that the insects on trees go to baby birds in the nest, I had to help."
She is, by planting small native trees like dogwood, eastern redbud and "fringe," known for its pretty and fragrant hanging flowers.
Bailey also plants evergreens like yaupon holly, and adds color with summer-blooming coreopsis, salvia and purple asters, along with butterfly weed to attract her children's favorite pollinators.
She volunteered to recruit local nurseries for the Audubon program, including Garden Supply Co. in Cary, and The Garden Hut in Fuquay-Varina.
"(Growers) already know the value of natives," she said, "but I introduced them to the Audubon program because I love how much sense it makes. I love that natives feed and shelter birds. Plus they need less time, money and water and are tougher and bloom longer, so you get more bang for the buck.
"Natives reflect our natural history. My grandmother knew that, and it's a tradition to carry on."
Like family
Birds have traditions too, says Curtis Smalling, director of Land Bird Conservation for Audubon North Carolina.
"People often don't think about birds as individuals, but birds like cardinals, titmice and chickadees are permanent residents with us. They come back to the same places to nest each year," he said. "If you improve the circumstances in your yard, you'll see the same birds. They're like members of your family."
Today, two-thirds of bird species in the Southeast are declining due to habitat issues, Smalling says.
"In most of North Carolina's urban areas, 75 to 85 percent of plant material is non-native. And popular plantings like Bradford pear and crepe myrtle offer few insects. All of this contributes to the lack of available food," he said. "Coupled with that are direct threats such as predators from raccoons to cats and dogs, and birds crashing into windows. We have to be more proactive. It's about restoring balance."
To reduce threats to birds, Smalling recommends that bird feeders be placed less than 5 feet from a window, or more than 25 feet away, to reduce the window crash zone. Hang old CDs on windows to reflect light and alert birds, add an exterior screen, or UV reflective bird tape or tint, which is invisible to humans.
And if you have a cat, keep it inside or add a bell to its collar, he says.
As for your landscape, Smalling suggests replacing common invasives with selections from the 2016 Bird-Friendly Native Plants list, available at nc.audubon.org.
"You don't have to be a plant expert; Audubon North Carolina will help, through our website and our partners like the North Carolina Cooperative Extension Service and the North Carolina Wildlife Federation.
"And don't be overwhelmed and do nothing," Smalling said. "Actions can be small — choose a native plant, reduce collisions, put up a bird box. Collectively, they make a big difference for species in decline."
Back in Apex where the clover grows out front, the Lazars have also taken nature-friendly measures in their backyard. Covered completely in pine straw, it provides shelter for insects and other creatures, and requires no mowing or feeding. Plants are watered using drip irrigation.
This year, Carôn will build a bee house from bamboo or hollow tubes as a place for her bee friends to live in this peaceful retreat, where moss deliberately grows through pavers and an antique Italian well holds center stage.
"There's hardly a morning we don't have at least three deer, half a dozen squirrels, turtles and a variety of birds, including a very territorial mockingbird who knows this is his yard," Carôn said. "I think of it as a dinner party — not all guests are alike, but as long as the quality of the guests are similar, they each bring interesting and different perspectives to the table."
"Carôn has taught me empathy and appreciation for all life," Richard said. "And the plain truth is that protecting the pollinators starts with us humans."