Audubon members from across the state gathered in Charlotte to celebrate birds and hone their advocacy skills at the 2022 Audubon North Carolina Summit April 22-24.
Thanks to hosts Mecklenburg Audubon Society, 120 members of our flock spent the weekend exploring the best birdwatching spots in the Queen City, from uptown parks to restored prairies.
In addition to field trips, participants also gathered for workshops to deepen their birdwatching skills and learn how to win campaigns for bird-friendly policies in their communities. Students from Audubon's fast-growing campus chapters represented a quarter of all attendees, and left with new strategies for making their campuses healthier for birds and people.
The weekend culminated with a banquet Saturday evening at the UNC Charlotte Marriott. State Senator DeAndrea Salvador, a UNCC graduate, delivered an inspirational keynote address and shared her own bird story. "My great grandmother would say, 'if you see a cardinal, make a wish,'" she said. "Even today, I see one and I think of my great grandmother."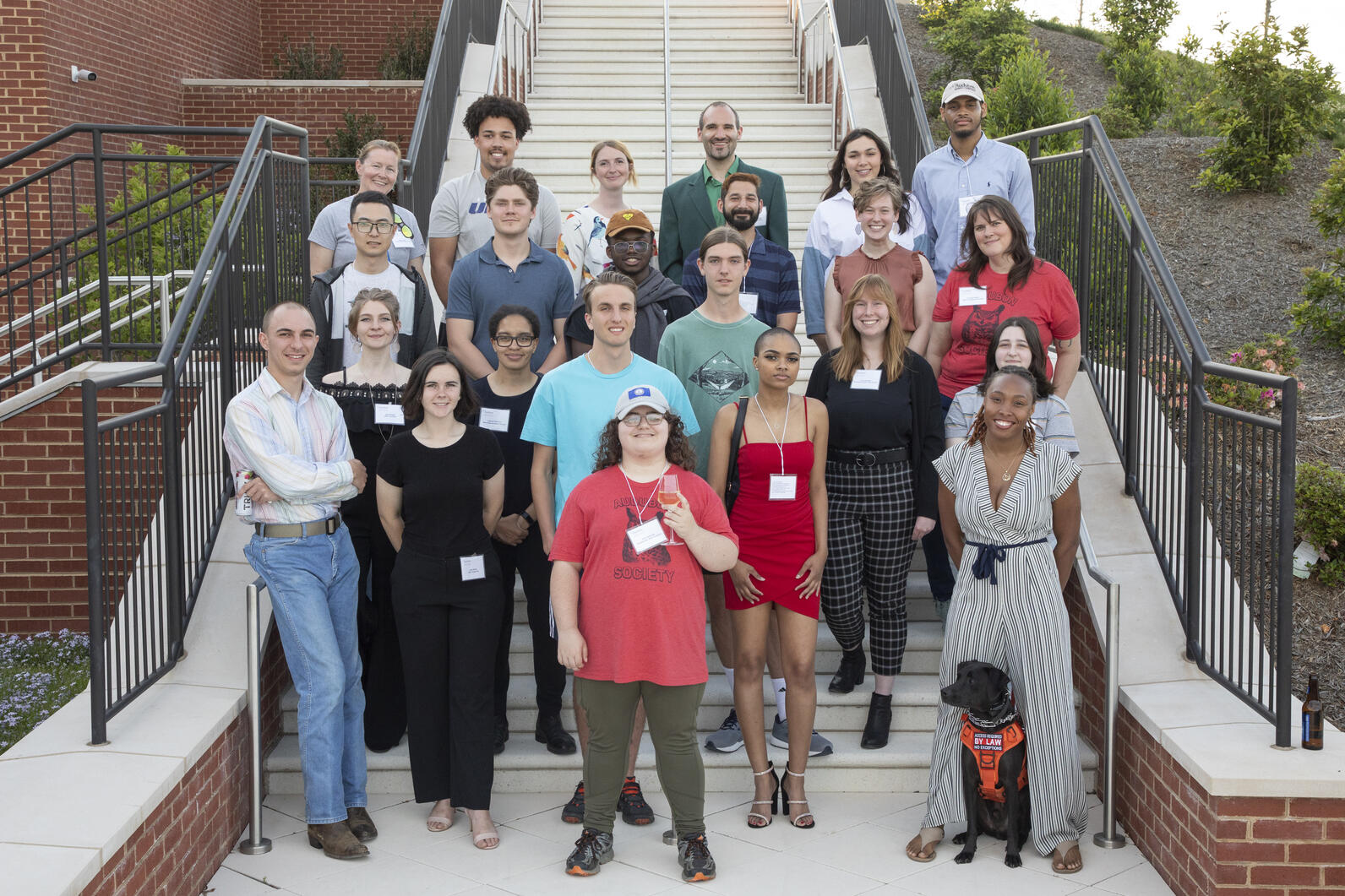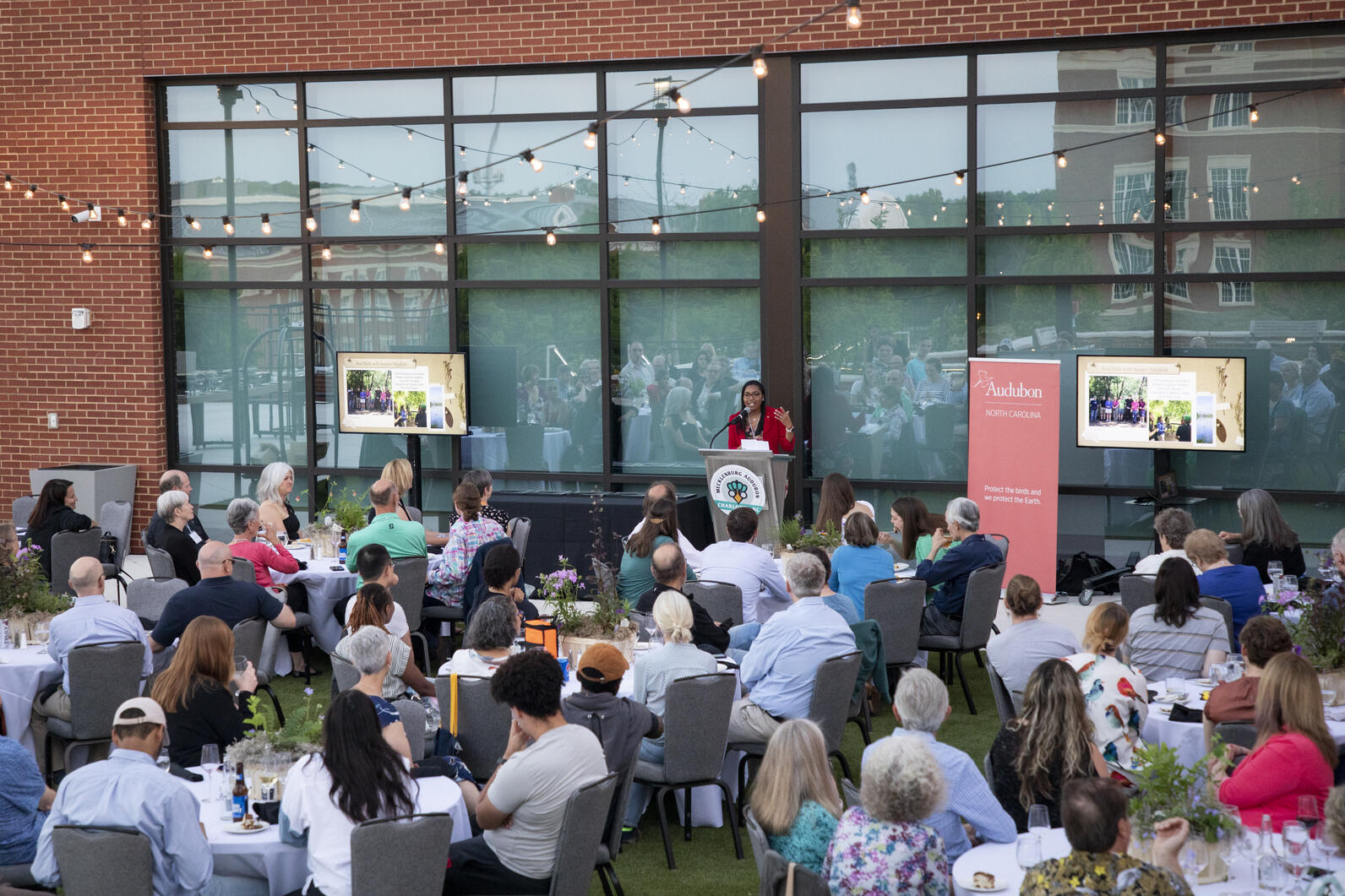 She thanked Audubon for working on bipartisan climate solutions and advocating for a future in which we can all continue to share bird stories across generations.
In attendance were members and leaders from all nine chapters, including four campus chapters, UNC Charlotte and UNC Greensboro – founded this academic year – along with Appalachian State University and UNC Asheville Audubon clubs. Sen. Salvador recognized the student leaders, saying, "There are so many youth in the room, this is incredible. If we're thinking about this movement and who will be here to steer this ship, it is you."
Audubon also announced the winners of volunteer awards, including two new categories—Outstanding Advocacy Award and Outstanding Campus Leader Award.
Volunteer of the Year Award, for outstanding effort in support of the state office, staff, local chapters and our shared conservation goals.
Mary Abrams, Wake Audubon President and Audubon North Carolina Board Member

Kathy Hannah, Wrightsville Beach Bird Steward 
Bird-Lore Conservation Education Award, for exceptional efforts to educate the public about birds, their habitats, and to inspire conservation of the special landscapes we share with all wildlife. 
John Gerwin, Ornithology Research Curator, N.C. Museum of Natural Sciences

Deja Perkins, Cofounder of Black Birders Week and N.C. State PhD student
Honorary Warden Award, for exemplary service in protection of our state's most important bird habitats and sanctuaries:
Dave Allen, Wildlife Diversity Supervisor, N.C. Wildlife Resources Commission 
John Ann Shearer, Biologist, U.S. Fish and Wildlife Service
Outstanding Campus Leader Award, for outstanding campus and community leadership in protecting birds and the places they need.
Sarah Branagan, President of UNC Asheville Audubon Chapter 
Outstanding Advocacy Award, for outstanding commitment to advocacy for birds and inclusive leadership of advocates in partnership with the state office.
Megan Damico, President of UNCG Audubon Birding Conservationists Club