In April 2018, several Audubon Chapter members traveled to Spain as a part of Audubon North Carolina's travel program.
A partnership with EcoQuest Travel and owner Dave Davenport, our travels help support our full lifecycle conservation efforts with international partners - like the International Wood Thrush Conservation Alliance's work in Nicaragua, and more.
Spain is similar to North Carolina in many ways: Its location at the southern end of Europe and its proximity to Africa mean that species from both northern and southern latitudes mix in the country, adding to the diversity and creating opportunities for rarities to occur. It is also similar in that many of the conservation challenges and opportunities we experience here in the United States are also present in Spain.
In this multi-part series, we highlight some of those conservation challenges seen on-the-ground during our visit, all while sharing some of the amazing birds, sights, and places we experienced:
We arrived in the southern portion of the country at the edge of the Mediterranean near the Straights of Gibraltar to unusually cold and wet weather.
Locals told us it was very unusual for this time of year and more like the dead of winter than early spring! We also were greeted by miles and miles of industrial scale wind turbines.
The juxtaposition of the odd weather and a renewable energy solution definitely brought our work and concerns over climate change and its impact on birds to the foreground. We had some great discussions about Audubon's position that properly sited and designed wind projects can protect birds and local economies in North Carolina - and learned some of the history of the rise of wind power on the Iberian peninsula in Spain.
Many of the names on the turbines we saw in Spain are the same companies planning or building projects in the United States – Acciona and Iberdrola, for instance. Our local SpainBirds guide let us know that bird conservationists in Spain are concerned and studies have shown highest impacts on migrant and resident raptors and vultures, especially European Griffons. This is similar to our experience here in the United States where raptors are the group of concern in the west, while nocturnal migrant songbirds tend to be most affected in the eastern US.
We're working to ensure the protection of our birds in North Carolina by expanding properly-sited bird-friendly renewable energy to provide cleaner air and water, and lessen the impact of pollution on the places birds need. One of our legislative priorities is to prevent an extension of the unnecessary statewide moratorium on wind energy projects in the state (set to expire at end of 2018). But turbines were almost ubiquitous in Spain and almost anywhere we went there were turbines visible somewhere on the horizon.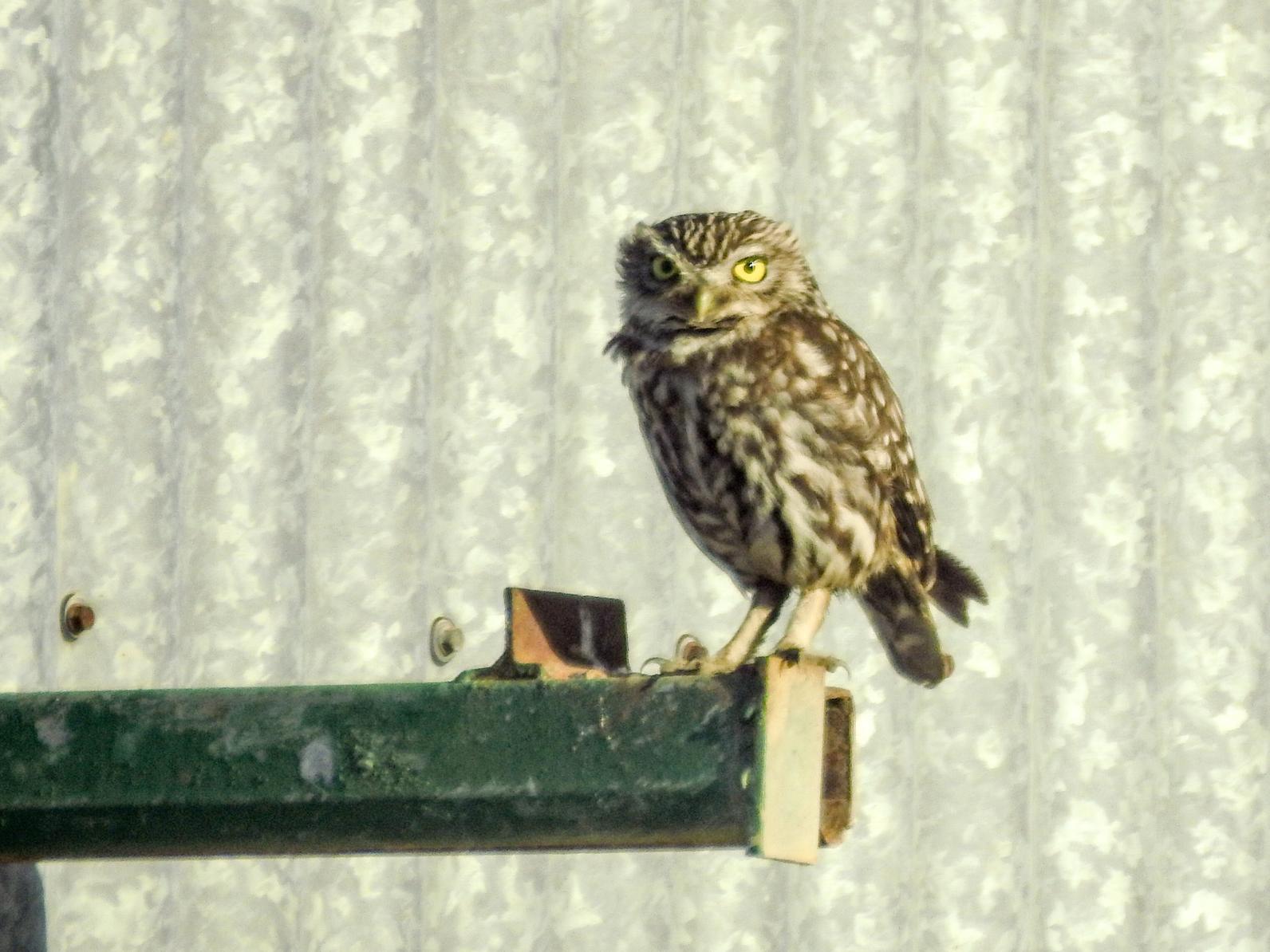 Despite the rain, cold, and wind, our intrepid group found a lot of interesting birds along the Mediterranean - including some rarities like Bald Ibis and Little Swift (both African species that are rare breeders in Spain).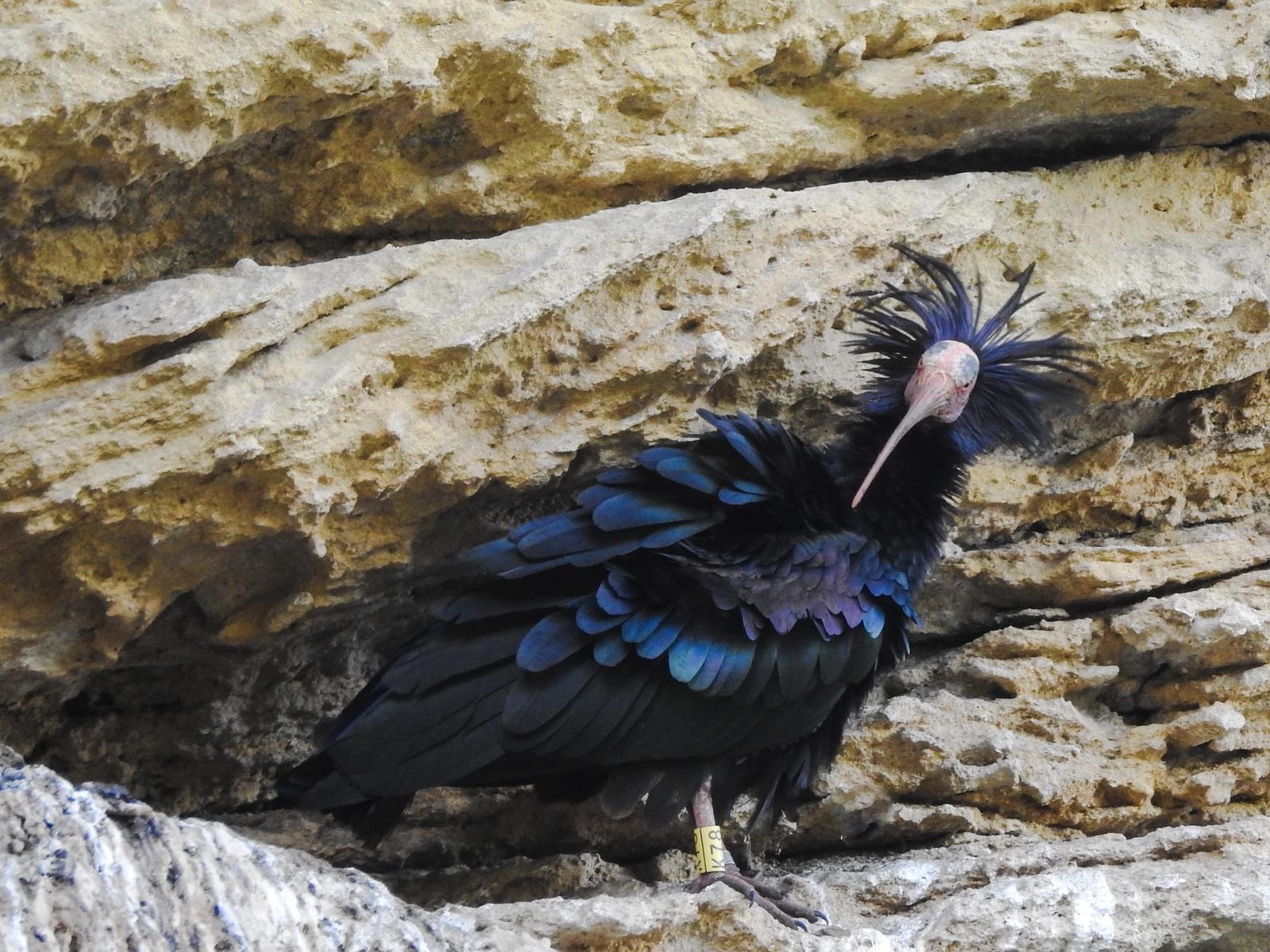 We also starting learning to sort through raptors like Griffons, Red and Black Kites, and our first eagles, like Booted and Short-toed Snake-Eagle.
Those first few days did not reveal warm Mediterranean sunshine or calm seas for us but we did start off with a great list of over 80 species before leaving the Mediterranean Coast for our next stop at the massive wetland region in and around Doñana National Park.
Stay tuned for that update in Part II of our series!
If you would like to receive information about upcoming travel opportunities or how to support our full life cycle conservation efforts please contact Curtis Smalling at Audubon North Carolina at csmalling@audubon.org.