The Donal C. O'Brien, Jr. Sanctuary and Audubon Center continues to inspire artists who experience its wonder.
Chip Hemingway is a member of Bowman Murray Hemingway Architects (BMHA), the group selected to develop the Master Site Plan for the Sanctuary and Audubon Center. During a visit to the campus, he was inspired to paint this aerial view of the Sanctuary.
"This painting was done on my first visit to Pine Island when we had first learned about the potential project," said Hemingway. "This was my way of familiarizing myself with the place while having great fun doing a plein-air painting."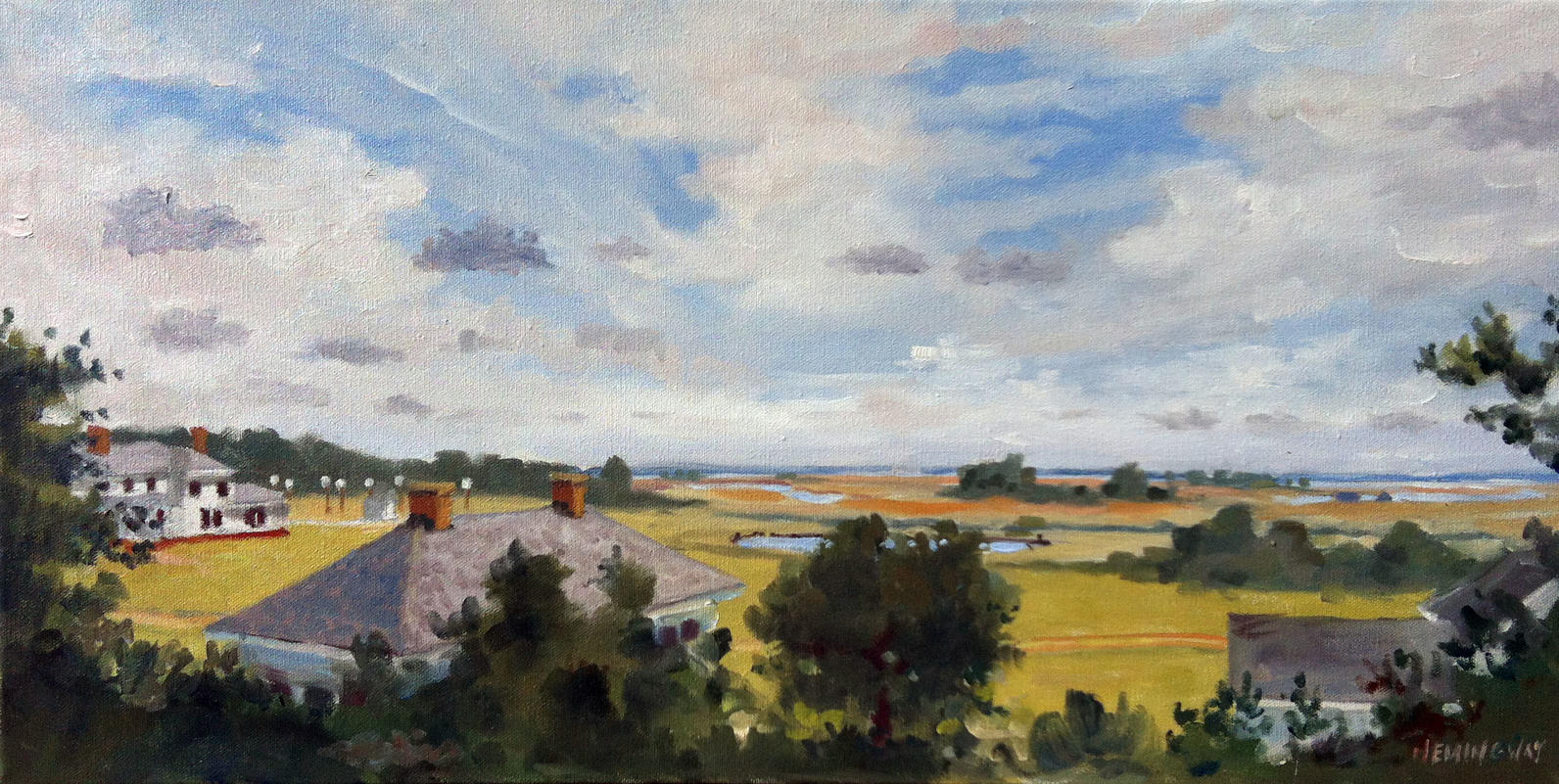 Hemingway, through this project, has been able to blend his two passions: to create both art and architecture. This painting represents BMHA's approach to the Master Site Plan and renovation project – in a way that deepens the experience of nature and wildlife.
It is increasingly rare to experience something like the varied ecosystems of the Sanctuary because most land along the Outer Banks has already been developed for buildings, cars and people. This is the one of the last pristine and preserved region supporting the diversity of birds and wildlife found in the Outer Banks.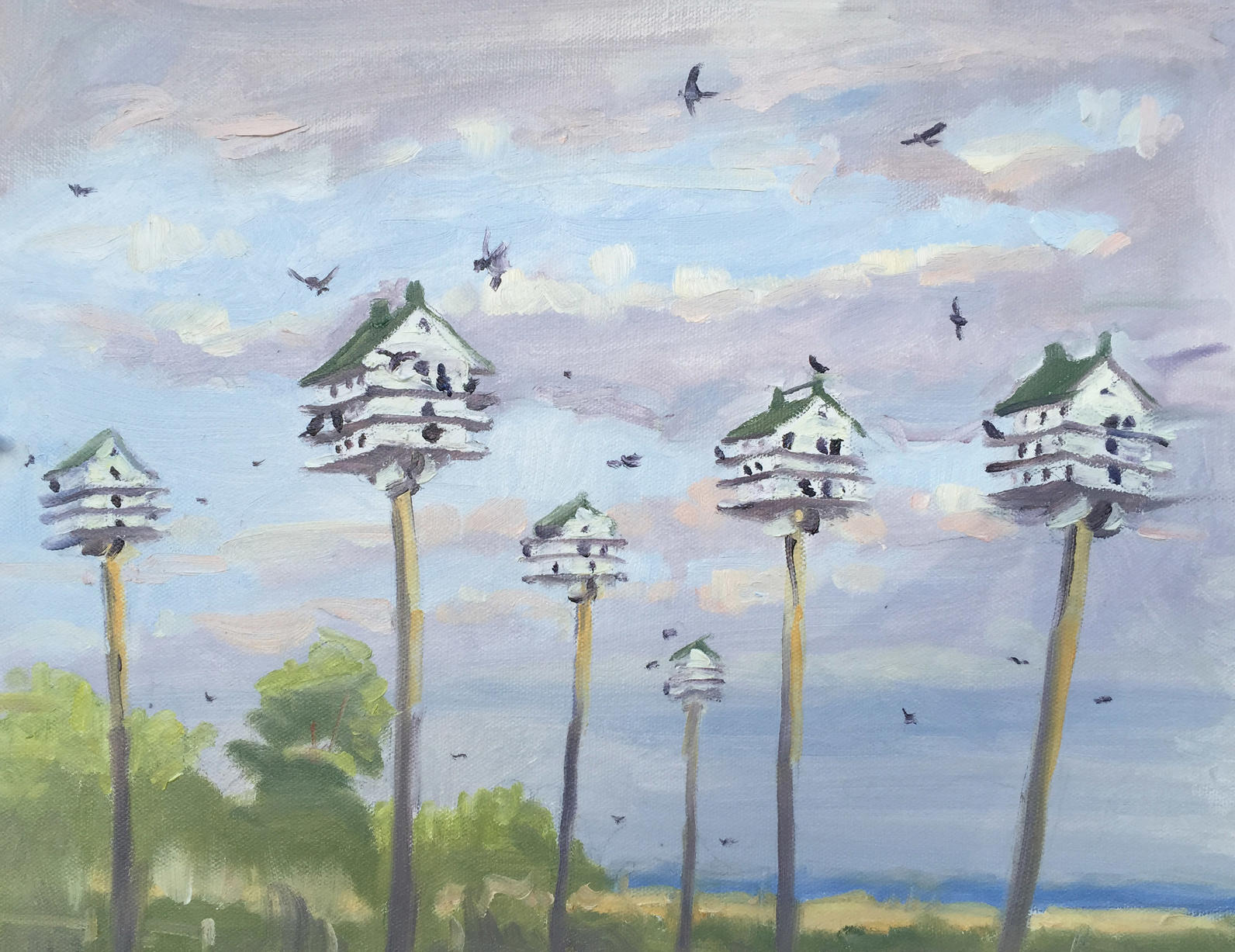 Chip Hemingway draws inspiration from the natural and human world, both of which provide endless opportunities to create his impressionistic impasto paintings en plein air and in his studio. View more of Chip's artwork on his website.
The Audubon Sanctuary is a private campus only open to research groups, special programs and by appointment. To learn more about Audubon North Carolina's ongoing conservation efforts at the Sanctuary, click here.