Use your voice to help birds in a changing climate.
Why Become An Ambassador?
You love birds. You want to join a community working together to reduce greenhouse gas emissions and help support more resilient bird populations, making real and lasting change – for birds, for ourselves, and for future generations. You are ready to ACT!
Register for an Ambassador training in 2017!
Asheboro, NC Zoo –

November 18

(

Saturday

)
​​Registration is required.
Join the Audubon Ambassador program to:
Volunteer to take action to protect birds as they face the impacts of global warming.
Get access to tools to help make concrete changes.
Help change or enact laws that protect birds and people.
Meet like-minded people in your community and across the state.
Be part of shaping the climate change conversation in North Carolina.
Have lots of fun.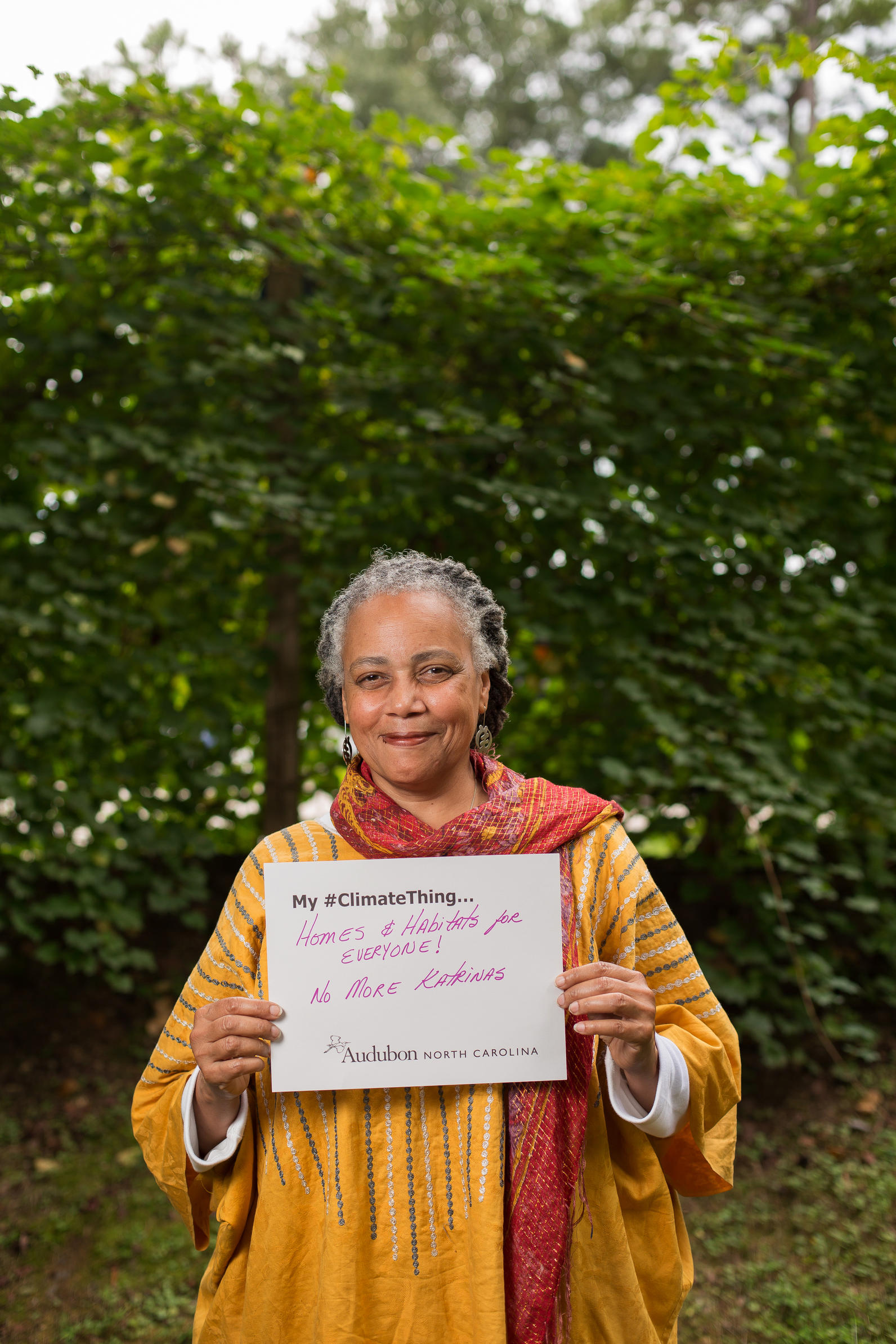 What Is An Audubon Ambassador?
Audubon Ambassadors are a committed, passionate group of individuals who love birds and want to do more to protect birds in a changing climate.
Audubon Ambassadors volunteer their time to complete tasks that will help birds adapt to the effects of climate change. We'll ask you to help in three primary ways:
Be the Messenger - Share your love of birds, whether through your online network or with friends and family you see every day, and inspire people to take action to protect birds.
Be the Solution - Encourage people to plant a bird-friendly yard and volunteer to improve habitat.
Be an Advocate - Become a resource for others by hosting presentations, talking to your elected officials, and encouraging your community to take actions to protect birds.
What You'll Gain as an Audubon Ambassador
We have created meaningful, easy actions to help you protect birds. Learn the tools to have impactful conversations with your friends, families and communities about how climate change is affecting birds. We also have the right tools, so you can see how your actions add up to real protection for birds facing the effects of a changing climate.
By joining the Audubon Ambassador program you will get:
Tips and training on how to talk about climate change with family, friends and your community
Access to an exclusive Facebook group with climate change articles, tools, events and networking with your fellow Ambassadors
Update emails with concrete ways you can take action through quick ideas and long-term projects, and reports on the progress of the entire group
Access to Audubon Works, a password-protected site with climate tools and resources
Support from the Audubon North Carolina staff via email and conference calls
JOIN NOW!
You MUST attend a training to become an Ambassador. Reserve Your Seat at Our Next Training. Lead the way for change and become an Audubon Ambassador! Sign up here.
Not able to come to one of the trainings? Sign up here to make sure you get the latest news on birds and climate change in North Carolina.
How you can help, right now
Donate to Audubon
Help secure the future for birds at risk from climate change, habitat loss and other threats. Your support will power our science, education, advocacy and on-the-ground conservation efforts.
Sign Up For Our eNewsletter
Keep up-to-date on all that happens with Audubon North Carolina's research, events and volunteer opportunities.