This month, our Bird-Friendly Communities (BFC) initiative celebrates THREE YEARS of growth leading to long-term conservation success!
Uniting over a common passion – to help birds thrive in our cities and towns – Audubon, our BFC partners, and thousands of citizens have created projects that are making a difference for specific North Carolina birds.
Partnerships Build A History of Success
Three years ago, Audubon NC convened a Bird-Friendly Communities implementation team that brought together people from across the state - including chapter leaders, business owners, state agency employees and individuals – to work together to help birds in cities and towns. By collaborating and sharing expertise in green growth, landscape architecture, native plant work, backyard habitat programs, academic research, communications, and environmental education, the group began achieving goals and bringing down barriers to implementation.
The BFC program began with these 20 people and a goal to make our cities and towns a friendlier environment for birds. Guided by three bird-friendly goals, the group laid the foundation for success uniting communities and everyday people in bird conservation on a local and achievable level.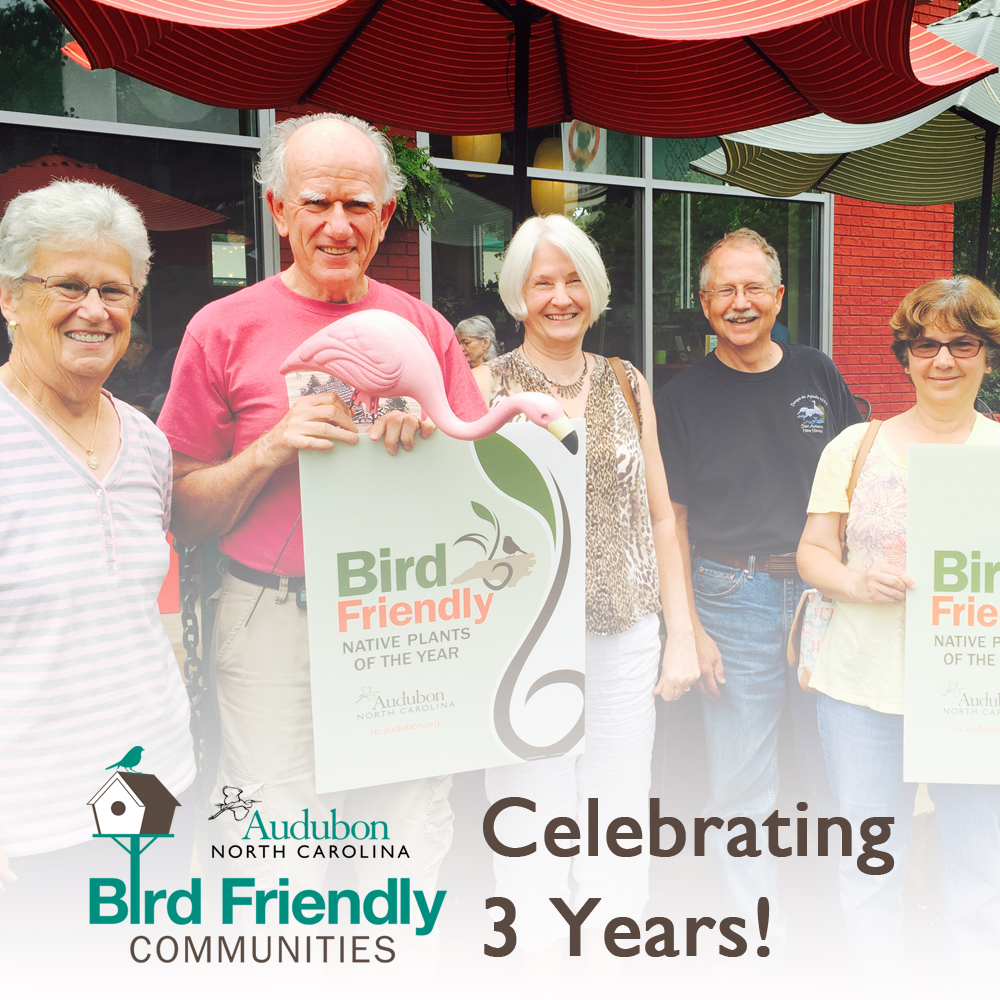 See what has been accomplished in the first three years of Bird-Friendly Communities:
Audubon North Carolina sends a special thank you to everyone who has made this program such a success already. Click here to learn more about the Bird-Friendly Communities program and to join in. We still have a lot to do!
Audubon North Carolina's Bird-Friendly Communities initiative is a partnership program involving more than 20 organizations whose mission is to create a more bird-friendly North Carolina focusing on cities and towns. This vision statement guides the goals and projects of the group: "Bird-friendly communities give birds the opportunity to succeed by providing connected habitat dominated by native plants, minimizing threats posed by the built environment, and engaging people of all ages and backgrounds in stewardship of nature."