Putting Working Lands to Work in North Carolina
As the bird people for our state, Audubon North Carolina has crafted an approach to forest management that protects and restores habitats for birds while simultaneously helping landowners enhance their property in cost-effective ways.
As North Carolina's bird people, Audubon has crafted a collaborative approach to forest management to restore habitats for birds and wildlife in Western North Carolina. By developing partnerships, training opportunities, management plans and demonstration sites, a conservation initiative, Putting Working Lands to Work for Birds and People, is providing landowners with the tools to enhance their property in cost-effective ways while supporting struggling populations of priority bird species.
Working with private landowners is a critical piece of restoring forest habitat for birds because:
61% of North Carolina's 18.4 million acres of forestland is privately owned.
90% of that acreage is contained in parcels of less than 50 acres.
20% of the total acreage of North Carolina's

Important Bird Areas

are comprised of private lands.
Through this initiative, ANC is collaborating with federal and state organizations that manage lands and provide funding to private landowners to support environmentally sound practices, especially those that benefit birds. We will expand the program across North Carolina, focusing most intensively on blocks of forest where we will have the greatest impact on songbird populations.
Curtis Smalling, Director of Land Bird Conservation for Audubon North Carolina, is reaching out to private landowners to help them develop cost-effective strategies for making their properties more bird-friendly. Curtis is meeting with landowners, assessing their property and its birdlife, and writing management plans that provide strategies for maintaining or restoring bird-friendly habitats, as well as suggesting sources of funding and tax incentives for management activities.
Accomplishments To Date Include:
Reaching out to private landowners with parcels located in our focal areas. To date more than 100 landowners have responded with interest in managing their land for birds.
Working with a number of local and regional land trusts to provide management advice and technical assistance to properties protected by conservation easements including the National Committee for the New River, Blue Ridge Conservancy, Southern Appalachian Highlands Conservancy, Land Trust for the Little Tennessee, The Nature Conservancy and Conservation Trust for North Carolina.
Working with the National Forests in North Carolina, Georgia and Tennessee to train staff on Golden-winged Warbler management
Partneringwith the N.C. Wildlife Resources Commission on management of priority game-land parcels at Pond Mountain, Elk Knob and Roaring Creek.
Working with several local and community parks on management and restoration projects including Green Valley Park, Valle Crucis Community Park, Tate Evans Park in Banner Elk, and the Boone Greenway Wetlands.
How you can help, right now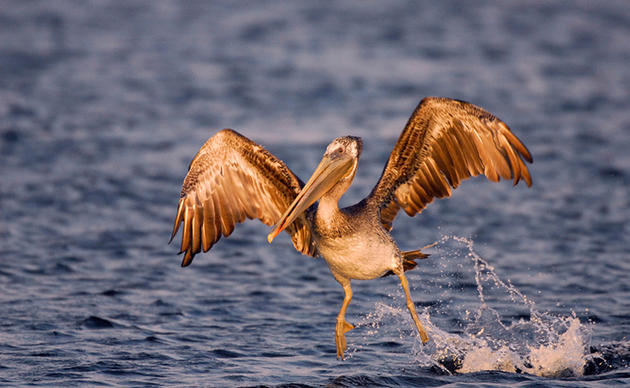 Sign Up For Our eNewsletter
Keep up-to-date on all that happens with Audubon North Carolina's research, events and volunteer opportunities.