Annual Meeting
The BEST Weekend of Your Year
The Audubon NC Annual Meeting is packed with birdy goodness
Three full days of friends, learning and birds. What more could you really ask for?
Who should attend? The Audubon NC annual meeting is for all Audubon members and anyone interested in birds and their habitats. There is something for everyone including exciting birding trips, excursions to native plant gardens, and conservation workshops, all meant to help you reach new heights in your own Art of Birding.
FRIDAY, MAY 13
We'll start the weekend with an optional Audubon Ambassadors training workshop from 10 a.m. to 3 p.m. on Friday, May 13th. This innovative program of Audubon NC helps prepare committed volunteers to advocate on behalf of birds. The workshop is free, but a seperate registration is required. Click here to register for this workshop. And click here to learn more about the Audubon Ambassador program.
Friday evening, Forsyth Audubon will host a reception from 5:30 to 7 p.m. at the Artworks Gallery and the Unleashed Arts Center in the downtown arts district in Winston-Salem. Stroll between the galleries while you enjoy complimentary hor d'oeuvres, beer and wine before heading out for dinner on your own. There are many restaurants within walking distance.
A generous thank you to our beverage sponsors Raffaldini Vineyards and Winery and Foothills Brewing. Consider visiting these establishments during your stay in Winston-Salem.
SATURDAY, MAY 14
We recommend that you print out our program planner to pick your trips before going to the registration site.
On Saturday, you'll customize your annual meeting experience by choosing from several field trips and workshops. Full-day birding trips will feature two of our region's unique natural areas, Pilot Mountain State Park and the Blue Ridge Parkway. Or choose from among five concurrent half-day trips showcasing diverse habitats and conservation projects in and around the city.
Saturday afternoon options include a tour of the Emily Allen Wildflower Preserve and your choice of workshops addressing Climate Strongholds, Bird-Friendly Native Plants and Chimney Swifts.
CLICK HERE TO VIEW FIELD TRIP DETAILS
Saturday evening, relax at a reception and awards banquet hosted by Audubon NC at our host hotel, the Hawthorne Inn & Conference Center. We'll hear from Executive Director Heather Hahn, view a world-premiere screening of a short video and hear from Gary Langham, National Audubon Society Chief Scientist on the effects of climate change on birds.
SUNDAY, MAY 15
Rounding out the 2016 meeting on Sunday morning, choose from a natural history tour of Historic Bethabara Park or one of two half-day birding trips.
How you can help, right now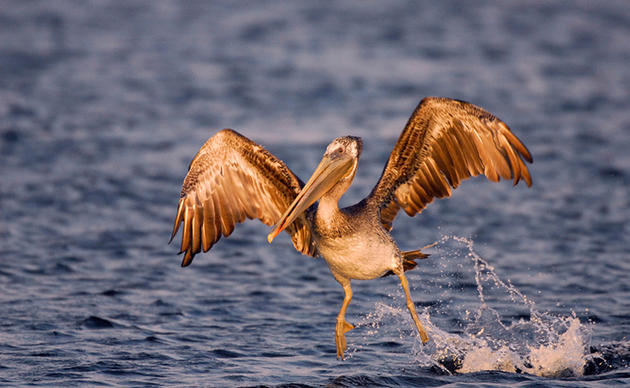 Sign Up For Our eNewsletter
Keep up-to-date on all that happens with Audubon North Carolina's research, events and volunteer opportunities.