Bird banding is an essential piece of collecting valuable data and understanding bird conservation. In this series, we'll explore the necessity of bird banding practices and explore insights found through the shared data of our birds from North Carolina's coast to the entire Atlantic Flyway.
Please welcome Coastal Biologist Lindsay Addison.
Orange N1 is an American Oystercatcher that was banded on Champagne Island in Cape May County, NJ in 2007 when it was a chick.
For the first five years of its life it was only seen in South Carolina during the fall. Then in the spring of 2013, it appeared on the Cape Fear River in southeast North Carolina. It nested there with an un-banded AMOY and successfully fledged a chick.
Oystercatchers usually don't begin nesting until they are three or four years old. Two- or three-year-old birds might return to the sites they hatched from and hang around in small groups as a precursor to establishing a territory and attracting a mate. They are also known to try to associate with nesting oystercatchers at a new site.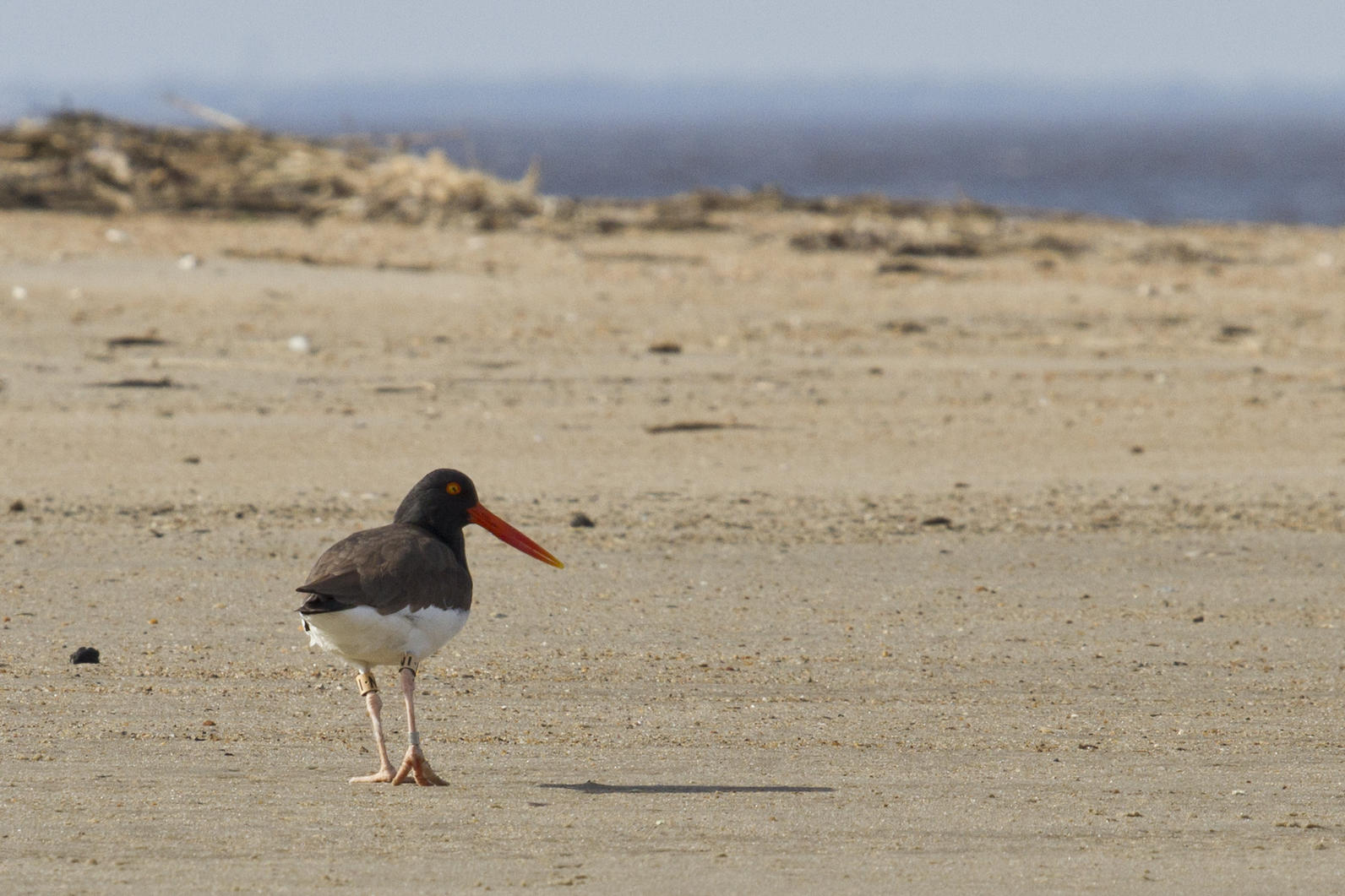 Because Orange N1 wasn't sighted until 2013, we don't know if it tried to nest elsewhere or if it simply stayed in South Carolina until it arrived on the Cape Fear River. Though oystercatchers often do nest at or near their natal site, they may also disperse to new places to nest, as in Orange N1's case.
This year it is back again nesting in the same location!
For more information on Audubon NC's bird banding program and more recorded species, click here.
Spotting and reporting banded birds is a great way to become a citizen scientist and contribute to our knowledge of birds on the coast. Always remember to give birds the space they need to thrive. Click here to learn more about Audubon's Sharing Our Seas and Shores program.