Audubon North Carolina and Elisha Mitchell Audubon will host the 2018 Summit "Migration in the Mountains" in Asheville, the portal to the beautiful western North Carolina mountains.
Western North Carolina is a recreational hotbed, offering white water rafting, mountain biking, countless hiking trails, the Blue Ridge Parkway and, of course, outstanding birding, especially during fall migration.
Arrive a day early and stay a day late for a memorable vacation weekend!
Visit the Biltmore Estate
A stay in Asheville is incomplete without a visit to the renowned Biltmore Estate. Tour America's largest home, stroll the gardens, sample the wine and enjoy seasonal farm-to-table dining at your choice of three superb restaurants. There is an entrance fee but a visit is well worth it. Learn more - http://www.biltmore.com
Biltmore Estates is also running a very special art exhibition by Chihuly through October 7, "an absolute must-see!"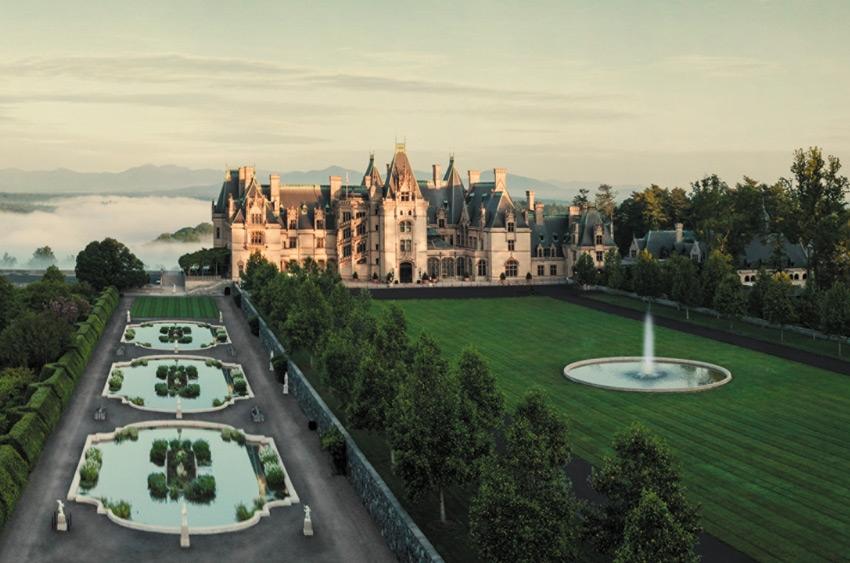 Explore the Gardens at the NC Arboretum
The North Carolina Arboretum, established by the NC General Assembly in 1986, is set within the Bent Creek Experimental Forest and features 63 acres of cultivated gardens. Enjoy the exhibits, stroll through the gardens and watch for migrating birds. The Arboretum does not charge a per person admission fee, only a $7 parking fee. A visit to the child friendly Arboretum is a more affordable option to the Biltmore Estate. Learn more - https://www.ncarboretum.org.
Take a Walk in Downtown Asheville
Spend an afternoon in the best downtown in North Carolina, according to the unbiased Elisha Mitchell members, with fabulous shops, restaurants, drinking establishments and people watching in this amazingly diverse city.
Don't Forget to Bird!
Fall migration in the mountains is outstanding. Ten or more birding outings will be offered on Saturday and Sunday, some all day. We'll visit the Blue Ridge Parkway, both south and north, to see migrating warblers, vireos, hummingbirds and so many more pouring over the gaps along the Parkway as they head to warmer climes.
Jackson Park, a short drive away in Hendersonville, can be outstanding in the fall. Many Audubon members from the coast and the piedmont make special trips to Jackson Park for the fall birding. During early September, over 24 species of Warblers (including Blue-winged and Golden-winged), six vireo species, Yellow-bellied Flycatchers, and Yellow-billed Cuckoos have frequented the park. In addition, Indigo Buntings, Scarlet Tanagers, Rose-breasted Grosbeaks and other migrants use this as a resting stop.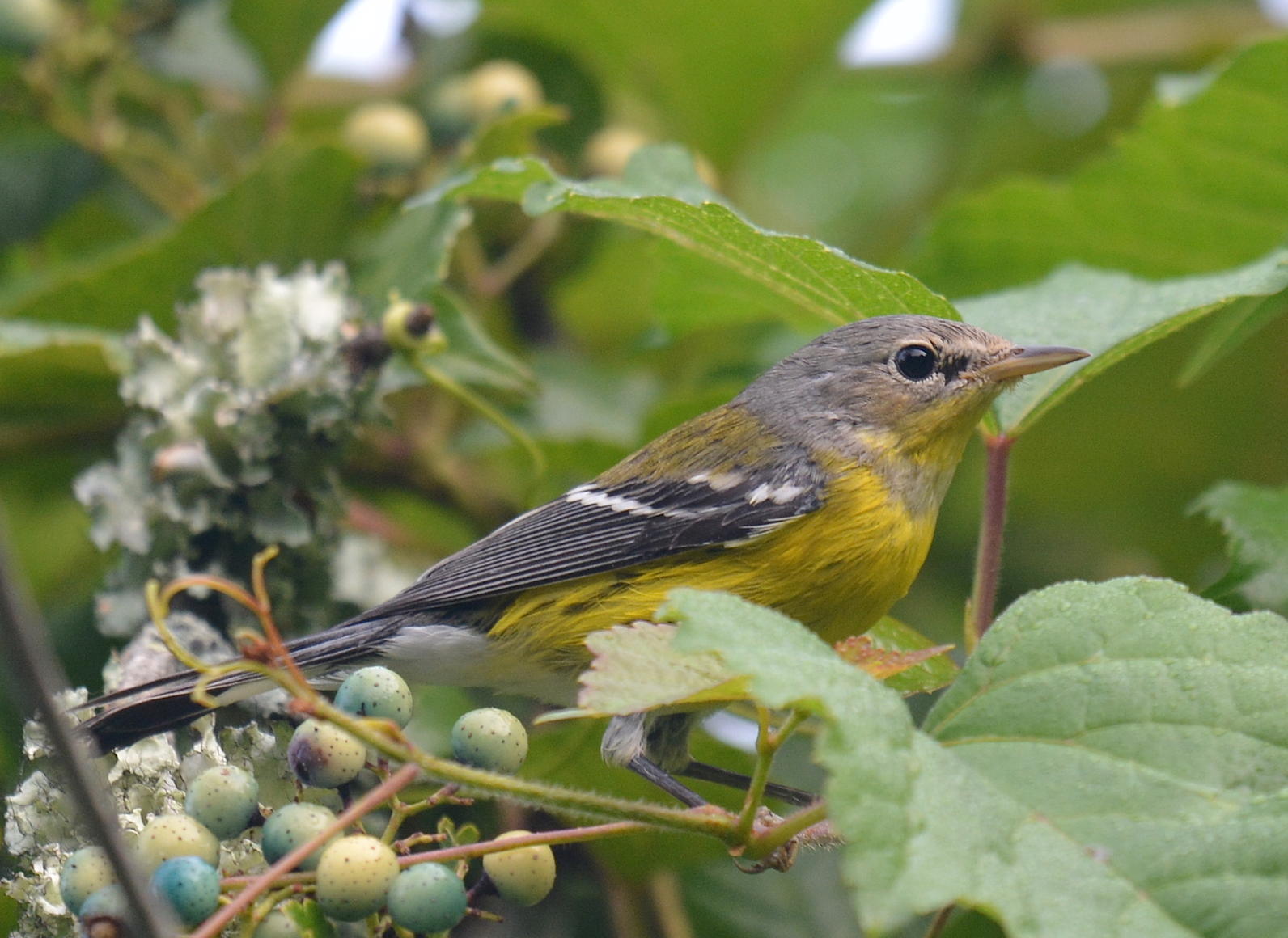 And, of course, there will be a visit to the Beaver Lake Bird Sanctuary, owned and managed by the Elisha Mitchell Audubon. This 8-acre wetland site, adjacent to Beaver Lake and just 2 miles from downtown Asheville, offers easy walking along the boardwalk and is a haven for birds in an urban setting. More than 200 species of birds have been recorded in the Sanctuary and on the lake.
Lunch Options Close By!
Sunny Point Café – 1.4 miles
626 Haywood Rd, Asheville, NC
8 am – 9:30 pm
Sunny Point Café is a family owned, independent restaurant serving upscale comfort food from dawn to dark.
http://sunnypointcafe.com/daytime-menu/
Green Sage Café – 1.6 miles
70 Westgate Pkwy, Asheville, NC
7 am – 10 pm
Green Sage Cafe is a certified green restaurant serving delicious healthy food using local, organic, all natural, non-gmo, humanely raised ingredients.
https://www.greensagecafe.com/view-our-full-menu/
Jason's Deli – 1.7 miles
5 Westgate Pkwy, Asheville, NC
10 am – 9 pm
Jason's Deli is a fast casual delicatessen restaurant featuring sandwiches and salads.
https://www.jasonsdeli.com/menu
All Souls Pizza – 1.9 miles
175 Clingman Ave, Asheville, NC
11:30 am – 10 pm
Relaxed eatery offering locally sourced sandwiches, wood-fired specialty pizzas & local beers.
http://www.allsoulspizza.com/menu/
White Duck Taco Shop – 2 miles
388 Riverside Dr, Asheville, NC
11:30 am – 9 pm
Their real world menu changes more often than their website. The Bangkok shrimp taco is perhaps the most popular. The grilled fish taco and a steak & cheese taco are also customer favorites.
http://whiteducktacoshop.com/menu/
Pack's Tavern (Downtown) – 3.1 miles
20 S Spruce St, Asheville, NC
11 am – 1 am
Modern tavern in a vintage building with over 35 rotating taps, live music & eclectic eats.
https://packstavern.com/menu/
Luella's Bar-B-Que – 3.5 miles
501 Merrimon Ave, Asheville, NC
11 am – 10 pm
Welcome to the home of hand-pulled perfection where every order is a made-from-scratch.
https://luellasbbq.com/menus/
The 2018 Summit will be held from September 7-9, hosted by Audubon North Carolina and Elisha Mitchell Audubon.