Give Mother Nature a gift Valentine this year and show how much you care for birds participating in this Great Community Bird Count (GBBC, for its acronym in English). The 18th annual count will take place from 13 to 16 February.
All anywhere in the world can count birds for at least 15 minutes during one or more days of the count and enter their observations in www.BirdCount.org . The information gathered by the tens of thousands of volunteers helps track changes in bird populations on a large scale. The GBBC is a joint project of the Cornell Lab of Ornithology and the National Audubon Society, in partnership with Bird Studies Canada.
"It's called 'eco-fly'" says Marshall Iliff, eBird project leader at the Cornell Lab of Ornithology. "After a large eruption like the one we witnessed last winter, the year is also usually recorded higher amounts than usual. The abundance of lemmings, which caused the great eruption of Owls nivales last year, is likely to continue or has occurred in new areas of eastern Canada. More owls might have remained in the east after the outbreak of last year and many of the birds that migrated south last year are returning. "Birdwatchers are in love with the magnificent Snowy Owl at last count, when unprecedented numbers of these birds were recorded along the southwestern Canada, the Great Lakes states, the Northeast and along the Atlantic Coast. Greater amounts of nivales Owls are expected during this year count.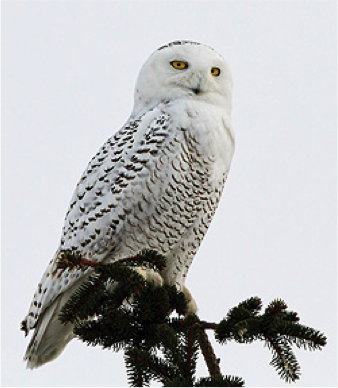 "This can also be a great year for the finches," says Gary Langham, chief scientist at Audubon. "GBBC participants in North America should be aware of large amounts of goldfinch and pine suckers. These birds also migrate south when pineapple crops in northern Canada are lost. "
Birdwatchers from 135 countries participated in the 2014 count and documented some 4,300 species in more than 144,000 checklists of birds. Furthermore US and Canada, India, Australia and Mexico marked a new leadership with the largest number of checklists submitted.
"In particular, we want to encourage people to share their love of birds and bird watching someone new this year," says Dick Cannings, Bird Studies Canada. "Go with her lover, a child, a neighbor or a co-worker when performing the count for the Big Bird Count Community. Share your passion and perhaps a new birder generate "
The Great Bird Count Community is a great way for people of all ages and backgrounds to connect with nature and show a little love birds in this Valentine. Participation is free and easy. To learn more about how to join the count, download instructions, a slide presentation, Web buttons and other materials, visit www.birdcount.org . While you're there, be inspired by the winning photos GBBC 2014 photo competition .
The Great Bird Count Community is possible in part thanks to the sponsorship of Wild Birds Unlimited .