The 2016 nesting season is underway and the south end of Wrightsville Beach is brimming with recently hatched chicks. Now is a great time to experience the beach-nesters for yourself!
Currently, Black Skimmers are looking after their recently hatched chicks while Least Tern chicks are learning to fly.
This summer, the colony has 349 Least Tern pairs, 123 Black Skimmer pairs, 14 Common Tern pairs and four oystercatcher pairs.
Nesting in colonies benefits the beach-nesting birds, making it easier for the adults to defend the chicks and eggs from predators. Additionally, volunteers have placed tiny structures in the sanctuary in which the chicks can seek shelter from crows and gulls. Chicks will also shelter in the sparse vegetation, which protects them from both predators and heat.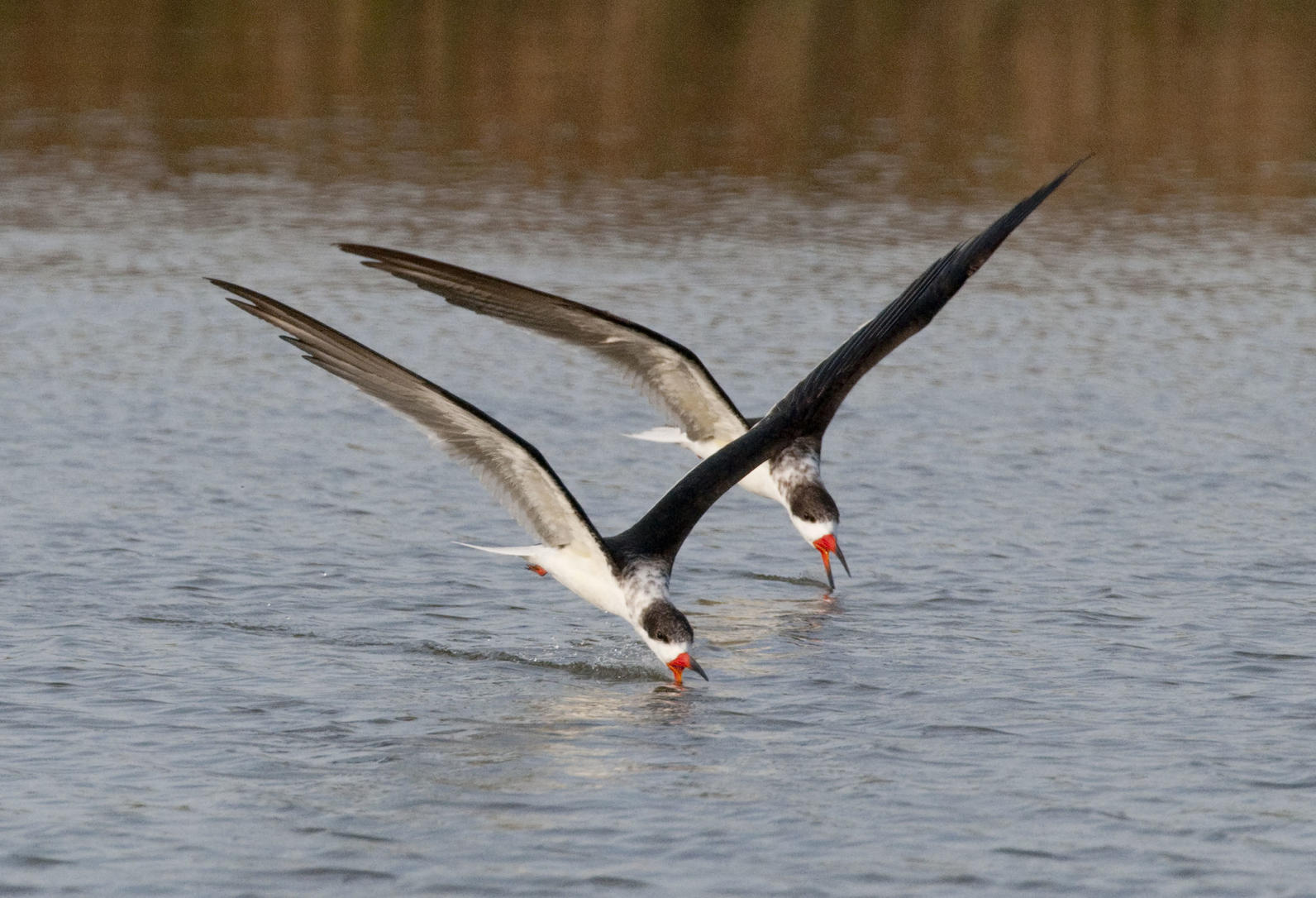 Share the Beach
Postings and signs mark the entire sanctuary. Onlookers should also be aware if their presence is causing nesting birds to become agitated enough to fly away. If you notice birds taking to the air in numbers, you should back away.
Visiting the beach this weekend? Audubon North Carolina's Wrightsville Beach Bird Steward volunteers are ready to answer your questions! Beachgoers are invited to participate in weekly tours of the sanctuary led by the bird stewards every Monday at 9 a.m.
Get more tips about sharing the beach – click here to watch our latest video.
About 1 in 10 Least Tern pairs and about 15 percent of Black Skimmers nest at the south end of Wrightsville Beach each summer. The work of Audubon's coastal staff and volunteers maintains healthy populations of these species on a statewide scale. Learn more about the Coast program and find out how you can help birds thrive all summer.
Source: Lumina News, Emmy Errante