Audubon North Carolina has an amazing staff across the state dedicating their time and expertise to protecting birds and their habitats, and engaging others to support bird conservation efforts. In this blog series, we will introduce you, our supporters, to the names and faces behind Audubon North Carolina.
Describe your job with Audubon North Carolina.
I have a dream job. This means tackling climate change – now the No. 1 threat to hundreds of North Carolina birds, including the Osprey, Wild Turkey and Brown-headed Nuthatch. As a policy guy, I work to strengthen our relationships with and educate state lawmakers on the importance of protecting critical bird habitat, partnering with the owners of working lands, and helping our state transition to clean energy to avoid the most serious impacts of climate change on birds.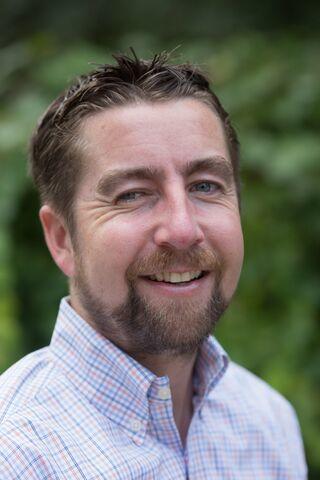 What inspired you to pursue a career in conservation?
I loved being outside as a young kid and was lucky enough to have the opportunity to see many amazing, beautiful, wild places with my Boy Scout troop. I knew from an early age that I wanted to work to protect those places and the amazing creatures that lived there.
What brought you to work with Audubon North Carolina for the benefit of birds?
Before Audubon North Carolina, I spent 10 years working at Environmental Defense Fund on market-based solutions to environmental problems. Those 10 years offered great training on how to craft win-win solutions with companies and other non-traditional partners. I also got to see first-hand how North Carolina's policymaking process works and the need to craft solutions that works across the political aisle. The American Eagle is a national symbol to all of us, not just one political party. The opportunity to work for an organization with an over 100-year history protecting birds coupled with the opportunity to cut through political gridlock was too good to pass up.
Why do you feel it's important to protect and conserve birds in North Carolina? Globally?
Birds are pretty amazing creatures in their own right and entire books, songs and artwork have been dedicated to profiling the joy they bring us.
What's less understood, but equally important, is how dependent our economy is on birds. One of North Carolina's largest industries – agriculture – directly benefits from the millions of insects that birds consume every day, helping to protect our food supply and birds also help keep mosquito populations under control. North Carolinians and tourists also spend $916 million to view wildlife each year, much of it focused on birds. Bird viewing is an experience that many people come to North Carolina to enjoy thanks to our beautiful mountains and coast that host an amazing diversity of birdlife.
How is your work with Audubon North Carolina specifically helping to protect birds in NC? What particular birds does your work help protect.
Audubon North Carolina's climate initiative is designed to help protect the 170 bird species that are most threatened by climate change in our state. This includes some birds that are intertwined with North Carolina's heritage, like the Barn Owl, Wild Turkey, Wood Duck and Brown Pelican. Data collected by Audubon members over the past century played a lead role in determining that the threat of extinction from climate change is a real possibility for these birds in my children's lifetime. Now is the time to act to ensure that doesn't happen.
What is your favorite bird? Why?
My new favorite bird is the Townsend's Solitaire. Townsend's Solitaire is an extremely rare bird for North Carolina – far more common in the Western U.S. Just a few weeks after starting at Audubon North Carolina, I was on a bird walk with Curtis Smalling, our Director of Land Bird Conservation, at Grandfather Mountain. We had the first confirmed sighting of the Townsend's Solitaire in the state. It was pretty cool to see how the bird community in N.C. responded – lots of life lists were updated those next few days and visitors came from at least six states to see this bird
What advice do you have for someone interested in becoming involved with bird conservation efforts?
There are so many things that people can do to make a difference for birds in their communities. Putting up nest boxes, planting native plants or protecting an important forest are all easy places to start and provide birds with a leg up to survive a changing climate. Subscribing to Audubon North Carolina's climate e-Bulletin is an easy way to learn more about our climate threatened birds and things you can do to help.
Greg earned a bachelor's degree in Natural Resources from Cornell University. To follow, he earned a Master's of Environmental Management from Duke University's Nicholas School of the Environment.