For Robin, a love of the environment was instilled in her from childhood. Her father was an outdoor lover, international climber, and mountaineer from the Pacific Northwest. During his lifetime he served on the Sierra Club's Board, was a founding Board member of the NC Nature Conservancy, was elected to membership in the Explorer's Club, and was a principal organizer of the 1963 American Mount Everest Expedition. As a young girl, Robin hiked and climbed with her family in the Sierras, the Cascades, and the Alps, but ultimately decided she preferred exploring the world at lower elevations.
Robin's dad clearly had a passion for conservation, and it rubbed off on his daughter: "It was a gradual progression for me. My dad kept a bird feeder outside the kitchen window and was always looking at his Peterson Guide. It was sitting at the kitchen table with him that sparked my awareness of birds. From there, I started taking countless pictures of them and my love of wildlife continues to expand."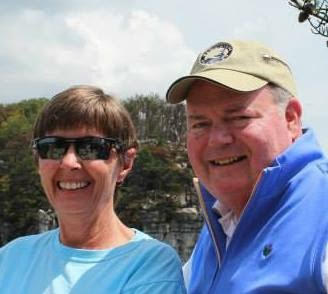 Mark enjoyed growing up in Southern California in the '60s and '70s. As a Boy Scout, he went on frequent hiking trips and outings in the vast chaparral biome (characterized by flat plains, rocky hills, and mountain slopes similar to the desert but with more annual rainfall) around his boyhood home in Glendora. His hometown, also known as "The Pride of the Foothills," is proximate to both the San Gabriel Mountains and the South Coast beaches. During his youth, Mark was fortunate to be able to explore many of the natural wonders of the West, including Catalina Island, Laguna Beach's tide pools, Lake Tahoe, Yosemite, Sequoia, Kings Canyon, Death Valley, and Yellowstone. After high school, he crisscrossed the U.S. some 14 times in his Datsun pickup truck to Duke for college and law school.
True Passion Takes Hold
Robin and Mark met at Duke, were married in the Duke Chapel, and then set up camp in Raleigh in 1980. Once they elected to make North Carolina home, they began taking trips to the coast, visiting North Carolina's three great capes and places like the Outer Banks and the Crystal Coast. Bald Head Island piqued their interest in environmentally sensitive development and the 200+ species of birds that visit or call that barrier island home. Although Mark already had an interest in the environment, it was ultimately Robin who sparked his interest in our feathered friends. That enthusiasm is heightened by the arrival every April of Painted Buntings at the feeder behind the Praks' Bald Head Island home.
Inspired by the maritime live oak forest and the wildlife on Bald Head Island, the Praks came to understand the vitality of native plants and the importance of preserving wildlife habitats. "As climate change continues to be a buzzword, with so many theories behind the cause, it's increasingly evident that what is happening with birds is indicative of the health of our environment," said Robin. "But no matter what one thinks about the human impact on climate, conserving the habitat of birds by learning about migration patterns, banding them to track and protect their migration routes and nesting areas, and doing whatever one can to safeguard their existence, are key to the longevity of our fragile ecosystems."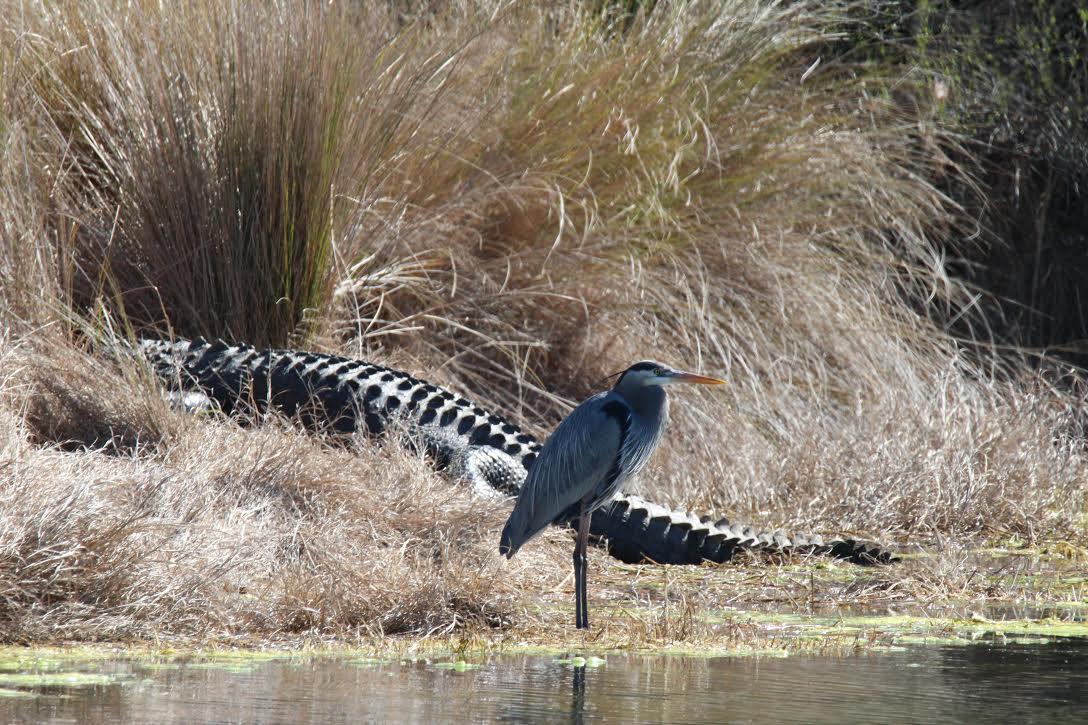 Working with Audubon North Carolina
Mark has practiced law for some 37 years, and his involvement in Audubon North Carolina resulted from an invitation from his law partner Bill Ross to join him on the board of the organization. Since joining the board, Mark and Robin have enjoyed gaining a greater understanding of the sweep of Audubon's work in North Carolina through visits to Pine Island and other destinations. Last summer, Walker Golder, Director of Audubon's Atlantic Coast Flyway Initiative, took them on a tour of the sanctuary islands managed by Audubon in the Lower Cape Fear River between Wilmington and Bald Head. They got to see the nesting areas of ibises, terns, pelicans, and oystercatchers. By Mark's account, it was "very cool" to understand this aspect of Audubon's work and Walker's leadership.
Given their deep-rooted interest in the environment, the Praks were selective in their choice of a conservation group. They chose Audubon because "it's a scientifically-grounded society that promotes a love for and fellowship with birds and the natural world. Audubon's approach to advocacy, which includes collaborating with other conservation organizations, with a special commitment to science-based education and sound public policy solutions, made sense to us," explained Mark.
Mark does some lobbying in the North Carolina General Assembly and enjoys advocating to lawmakers what he feels is solid public policy. Both Mark and Robin believe that stewardship of our state's national resources is a bipartisan issue and that neither political party has cornered the market on concern for preserving our state's natural areas. "Our commitment to the outdoors is part of who we are—you can't have this interest without a fundamental respect for all God's creation," said Mark.
In their work lives, Mark represents media and communications companies as a lawyer in Raleigh, while Robin was a legal secretary before starting a family and becoming a stay-at-home mom. She is a member of the Cardinal Singers and various church choirs, and was an assistant Girl Scout troop leader and their daughters' youth choir accompanist when they were younger. Animal-lovers at heart, they have had many pets during their 37 years of marriage, and at one time the menagerie "topped out" at three kids, five cats, two dogs, and a cockatiel. The Praks have three adult daughters and two grandchildren.
Despite their discrete individual interests, including serving on boards for other organizations, working on conservation issues with Audubon North Carolina is one thing that they enjoy doing together. As Mark said, "It's really pretty simple: we are all called to be stewards of resources. We have one earth to take care of, and, as I learned in Boy Scouts, we're charged to leave things in the same or better shape than we found them."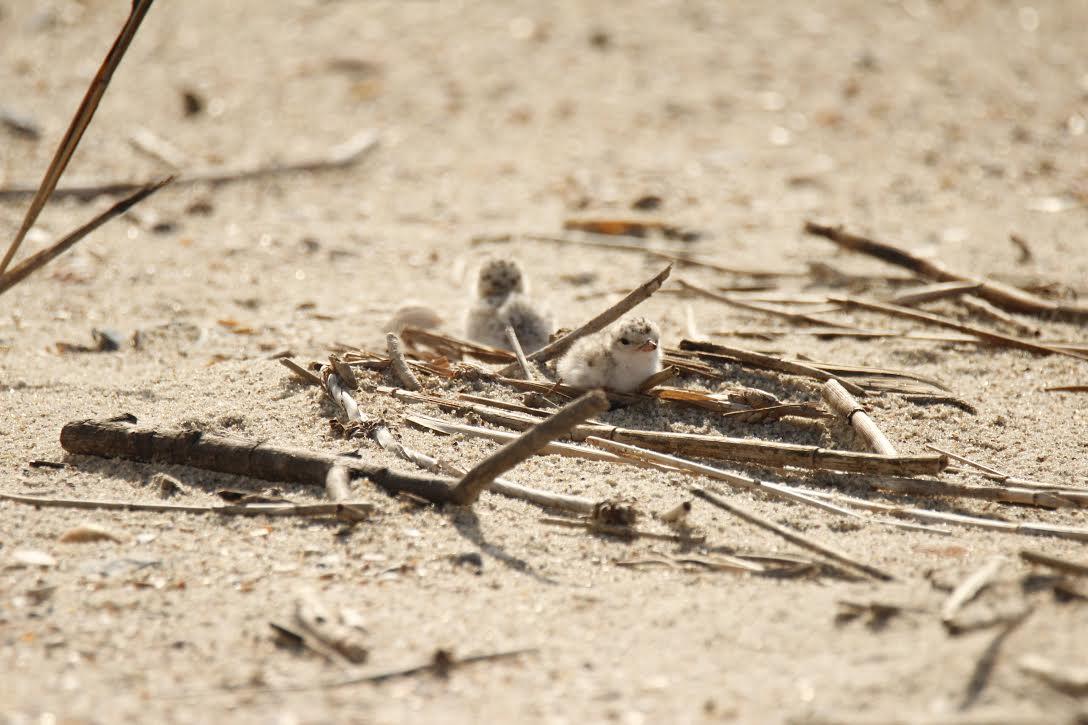 $150,000 Gift Brings Together Kids, STEM Education, and the Outer Banks
While Mark and Robin, as members of the Audubon North Carolina Board of Directors, have made significant gifts of their own time and resources to Audubon, they are also pleased with the outcome of Mark's recent efforts to secure a grant to Audubon from the Hearst Foundation. Hearst's $150,000 donation will help fund onsite college research to help save marsh systems, support the construction of the first classroom at the Pine Island Sanctuary, and fund STEM programming for disadvantaged youth.
Research at the Pine Island Sanctuary will change the way that marsh complexes are protected up and down the coast—that is what makes this gift from the Hearst Foundation so special. Audubon will be able to save fish nurseries and birds that live in marshes, and possibly even protect homes along the coast with this gift.
The Hearst Foundation gift will assist in addressing a complex environmental issue—the loss of marshes along the East Coast. College students will have the opportunity to further research marsh systems and possible ways to save these ecosystems. Audubon is helping marshes grow upland in the Chesapeake Bay area of Maryland. Marshes are disappearing at a fast rate so Audubon's work to help marshes grow is vital. These marsh ecosystems are significant economic generators for coastal communities. The ecosystem in Dorchester County, MD, alone accounts for $27 million in economic value for the area, including commercial fishing, tourism, birding, and more. Having very little scientific data collected about marsh complexes in the Outer Banks, the Hearst Foundation gift will help Audubon North Carolina protect this wetland ecosystem and preserve Currituck Sound for our coastal communities and birds.
This research initiative at the Pine Island Sanctuary is unique, and the marsh science field work may lead to new discoveries that will help save vital ecosystems across the nation. The gift from the Hearst Foundation also supports Audubon North Carolina's education initiatives at the site. Children will visit the Outer Banks for the first time, and for some, this will be the first time they visit the ocean. For children, camping and being outdoors in nature is a life-changing experience. Audubon North Carolina wants to provide kids the opportunity to dream big when they visit the Pine Island Sanctuary. Mark and Robin Prak want North Carolina school children to be able to explore the outdoors and fall in love with nature—ultimately creating a lifelong bond with the natural world, just as they did when they were youngsters.
With support from the Hearst Foundation, the Donal C. O'Brien, Jr. Sanctuary in Corolla will launch a new education program inviting children from low-performing schools to inspire a curiosity in nature, science, and conservation. The gift will also fund the renovation of an aging garage on the property to become the first classroom (a 50-seat classroom) at the sanctuary and will develop the STEM curriculum for 3rd to 8th graders. In addition, the classroom will be used by college students for their marsh research and field work. With this program, Audubon North Carolina hopes to educate and engage over 150 kids and college students annually.
Our thanks go to Mark and Robin Prak and to the Hearst Foundation for supporting the Donal C. O'Brien, Jr. Sanctuary in Corolla.