Birds have a unique ability to inspire and delight us. Learn about how to best watch feathered friends.
Birds have a unique ability to inspire and delight us. They connect us with nature, with the passage of seasons, and with each other. That's why, according to the U.S. Fish and Wildlife Service, 48 million Americans identify as birdwatchers. How about you? There's a wonderful world just waiting to be explored, so get into birds today!
Finding a Local Birding Group
Across North Carolina there are outstanding groups of people who love birds - just like you do. Whether you are an experienced birder or someone who wishes they were, there are groups for you. These groups offer great field trips, information to help you grow your knowledge about birds and their habititas, and birding groups are a wonderful place to meet new friends. We recommend you explore these groups to find your birder nitch:
Finding a Place to See Birds
North Carolina is ripe with beautiful places to see birds in their unique habitats. From our coast to our mountains, our state is one of the most diverse in the country. Our Important Bird Areas are great places to see birds. Also, the NC Birding Trail links 300+ bird watching sites and birders with communities, businesses and educational attractions. But it is more than lines on a map, and birders do more than seek out rare birds. They help others learn about birds; they help scientists collect data; they can benefit local economies. The North Carolina Birding Trail is a network in many ways for the benefit of all.
Choosing Binoculars
Binoculars get you up close and personal with birds, revealing their intricate colors and opening a window into their lives. But with so many kinds of binoculars on the market, how do you find the pair that's right for you? Don't panic. Here's some advice from our experts (and for even more information, don't miss The Audubon Guide to Binoculars from Audubon magazine).
General requirements: For many beginning birders, the first problem is simply finding the bird with binoculars. You'll want to choose binoculars with a wider field of view, which makes it easier to locate a bird and follow its movements. Additionally, a good pair of binoculars should provide a bright enough image to allow you to distinguish subtle features, particularly in dim light, and should also focus quickly so that you can get a sharp image of a fast-moving bird. If you wear glasses, look for binoculars that have adjustable eyepieces, so you can enjoy an unrestricted view.
Choosing a Field Book
The first priority for selecting a field book is to choose the guide that suits your needs. We like to keep it local with Birding North Carolina. This field book features the best birding sites in North Carolina, as chosen and described by the members of the Carolina Bird Club. The book is available from Globe Pequot Press.
Other things to consider:
* Portability: If you are an avid outdoor birder, you'll want a guide that is easy to carry and flip through quickly. If you are more of a backyard birder, watching local species on your feeders and birdbath, portability is not as important.
* Specialized/Localized Guides: If you want to study bird behavior, or are searching for a more elusive species, a more comprehensive, specialized guide is better suited for you. For instance, a guide based on a certain habitat or region.
* Photos or Illustrations: You will also want to take into consideration whether you prefer illustrations or photos. Some guides may also portray different views of a bird, such as how a species looks in flight, close-ups of distinct markings, etc.
How you can help, right now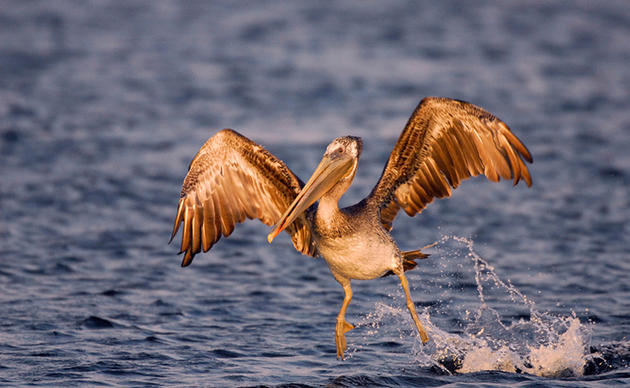 Sign Up For Our eNewsletter
Keep up-to-date on all that happens with Audubon North Carolina's research, events and volunteer opportunities.