Launched in 2013, Audubon North Carolina's Bird-Friendly Communities initiative is a partnership program involving more than 20 organizations with a vision for creating a more bird-friendly North Carolina. This vision statement guides the goals and projects of the group: "Bird-friendly communities give birds the opportunity to succeed by providing connected habitat dominated by native plants, minimizing threats posed by the built environment, and engaging people of all ages and backgrounds in stewardship of nature."
Please welcome guest blogger Beth Davis, the communications chair for the Southern Piedmont Chapter of the North Carolina Native Plant Society. Beth holds a Native Plant Certificate from the University of North Carolina at Charlotte. She is a team member of Audubon North Carolina's Bird-Friendly Communities program.
With its white blossoms, Virginia Sweetspire might not look like a hummingbird magnet, but you can bet it is! Hummers love this bird-friendly native plant, making it the perfect addition to your Bird-Friendly Native Plants of the Year collection.
Hummingbirds are more flexible about flower color than we think sometimes. They can get nectar from a variety of plants in addition to the ones with red or orange tubular flowers, like the crossvine and trumpet creeper. Some are white like Sweetspire; some are purple or blue like Phlox.
Virginia sweetspire is generally easy to grow and serves as a semi-evergreen colonial shrub. When considering this addition to your landscape, remember these bird-friendly growing tips!
Needs sun (for best flower show), but it can tolerate shade
It's a spreading shrub, 3 to 5 feet tall, which colonizes
Flowers are white 4-inch spires appearing in late spring
It attracts butterflies
In fall, it will brighten up your garden with red, purple or yellow leaves
It's common in wet, moist soil, but will tolerate drier locations
For landscape uses, try a hedge, mixed border, massing or bank stabilization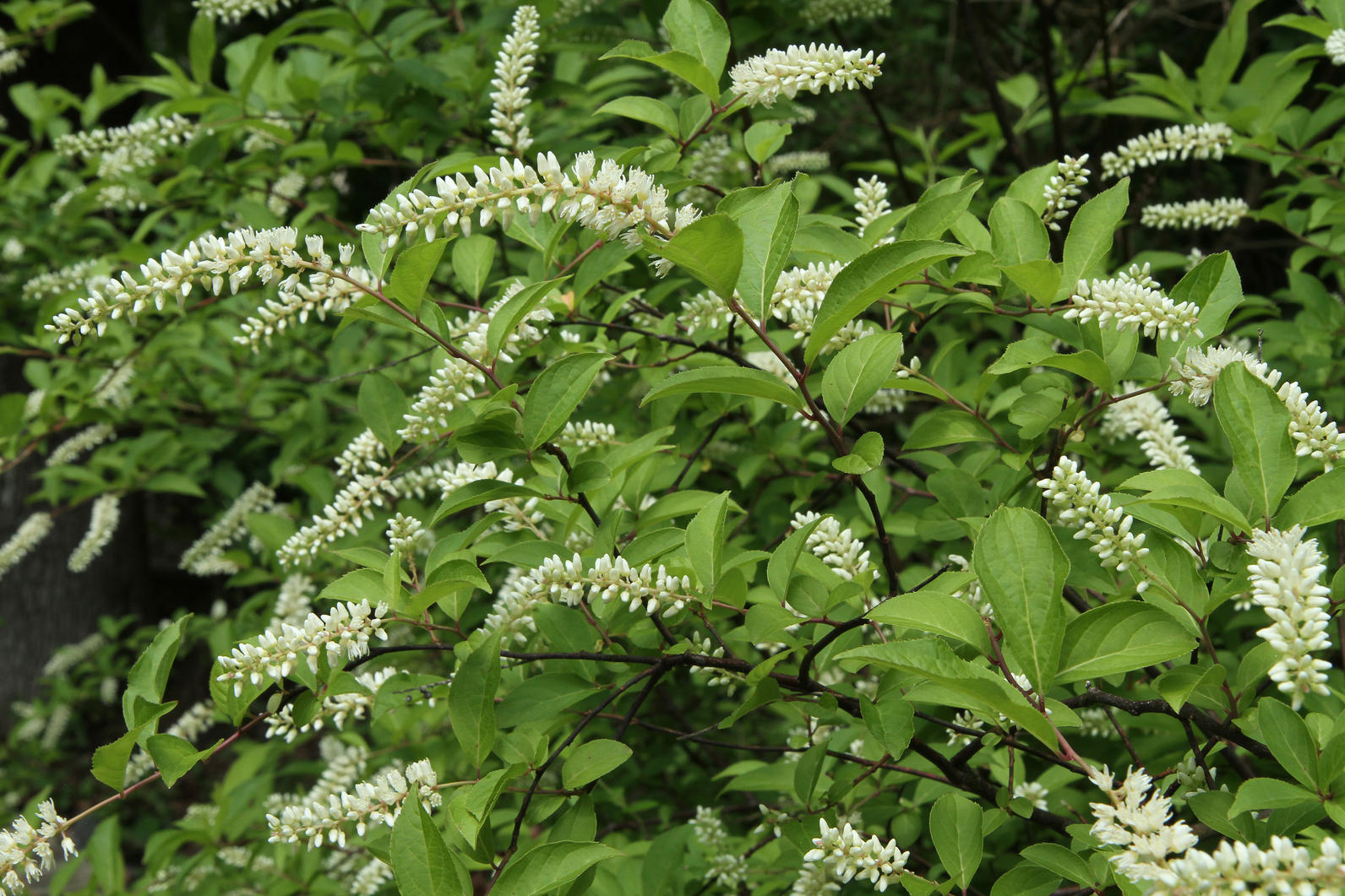 Where to Plant
Because it is native to creeks, swamps or pondsides, this is a prime shrub for lower or wet places in the landscape, providing erosion control around streams. It is even at home in standing water, providing shelter for birds in the area.
Ecologically, sweetspire provides pollen for native bees, nectar for hummingbirds and butterflies and food for caterpillars. Selections include Henry's Garnet, Merlot, Saturnalia and Little Henry, which is more compact.
Better With Friends
Companion plants are bald cypress (Taxodium distichum), coastal doghobble (Leucothoe axillaris), wax myrtle (Myrica cerifera), buttonbush (Cephalanthus occidentalis), inkberry holly (Ilex glabra) and titi (Cyrilla racemiflora).
Itea is a good source of nectar and cover for wildlife and makes an excellent substitute for nandina, a commonly planted invasive exotic species.
This article also appears in the May 2015 newsletter of the Southern Piedmont Chapter of the NC Native Plant Society, as the Bird-Friendly Native Plant of the Month, which is a joint effort between Audubon North Carolina and the North Carolina Native Plant Society.
Virginia Sweetspire made our list of Bird-Friendly Native Plants of the Year for 2015. Find this and other plants at your local participating retailer.