Annual Meeting
Explore Winston-Salem
Where Birding Meets Art and Innovation
During your stay in Winston-Salem, explore the city and home of Forsyth Audubon and many of our beloved NC birds. With its diversity of art offerings, its history and its wonderful outdoor spaces, Winston-Salem offers some amazing sites to explore during your visit.
Here is a sampling of places you can enjoy for birding, the arts and local flare in Winston-Salem.
Stroll the Gardens at Old Salem
Dive into the heritage of Winston-Salem's plant history at the Gardens at Old Salem. The site showcases horticulture practices of the Moravians in Salem from 1769 to 1847, with each individual garden featuring elements and materials compatible to the date of interpretation of the lot. Garden restoration efforts have established open-pollinated heirlooms, seed saving, and sustainable practices as their guiding principles.
Garden and orchard ingredients are used seasonally in Old Salem's museum kitchens where delicious smells draw visitors to firesides and bake ovens where you'll learn about early cooking in Salem.
Visit the Reynolda House Museum of American Art
A short trip from the Reynolda Gardens at Wake Forest, discover the finest collection of American art in the entire Southeast - in a historic setting that has inspired children and adults for nearly a century. The Reynolda House collections include fine art, estate archives, and decorative arts and historic house objects. Click to find more information on the current collections and exhibitions on display.
Birds to Spot in Winston Salem:
During spring migration, birders can find up to 30 species of warblers and many other neo-tropical birds including tanagers, grosbeaks, thrushes, cuckoos, vireos, flycatchers and orioles. Blue Grosbeak, Yellow-billed Cuckoo, Great Crested Flycatcher, Scarlet Tanager and Summer Tanager nest here.
Approximately 280 species have been documented in Forsyth County so there's never a shortage of exciting sightings. Unique to the northern Piedmont region is a breeding population of Yellow-crowned Night Herons at Miller Park. Brown-headed Nuthatches are commonly heard and seen throughout the county. Additionally, several species of sparrows breed or winter here.
For even more suggestions on what you'll find during your visit to Winston-Salem, click here.
Explore more great birding locations through the North Carolina Birding Trail. Search "Northwest Piedmont" to find locations in and around Winston-Salem.
The 2016 Annual Meeting will be held from May 13-15 hosted by Audubon North Carolina and Forsyth Audubon. Click here to register today.
How you can help, right now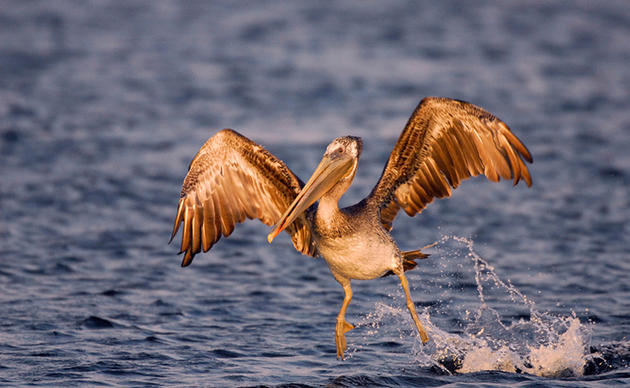 Sign Up For Our eNewsletter
Keep up-to-date on all that happens with Audubon North Carolina's research, events and volunteer opportunities.