Fracking
Hydraulic fracturing or "fracking" is the process of creating fractures in rocks and rock formations by injecting fluid into cracks to force them further open. 
Hydraulic fracturing or "fracking" is the process of creating fractures in rocks and rock formations by injecting fluid into cracks to force them further open.
The larger fissures allow more oil and gas to flow out of the formation and into the wellbore, from where it can be extracted. In short, this makes it possible for shale oil extraction to produce oil and natural gas in places where conventional technologies are ineffective.
In the U.S., an estimated 35,000 wells are processed with the hydraulic fracturing method; it's estimated that more than one million wells have been hydraulically fractured since the first well in the late 1940s.
North Carolina Fracking Policy
Fracking is still under consideration in North Carolina.
In 2012, the North Carolina General Assembly legalized fracking in North Carolina, overriding a veto of then Governor Bev Perdue. The 2012 law, while lifting that ban, placed a moratorium on the issuance of permits pending the development of a regulatory program: because North Carolina has no active oil and gas production, there is no comprehensive regulatory program in the state for the oil and gas industry. The law therefore reconstituted North Carolina's Mining Commission as the Mining and Energy Commission, and charged that body with creating the rules that will govern gas extraction in North Carolina.
The full set of regulations is scheduled for completion in October 2014, and will likely be taken up by the legislature in the 2015 session. However, there have already been repeated attempts to lift the moratorium on issuing drilling permits until all safety rules are written.
Local Opposition
In September 2013, the N.C. Department of Natural Resources returned a federal grant to study streams and wetlands that could be harmed by hydraulic fracturing for natural gas.
The part of North Carolina most likely to be tapped is in the Sanford Basin of Lee County, southwest of Raleigh. A poll conducted by the Southern Environmental Law Center in House Districts 51 and 52 and Senate District 12, which include Lee, Moore and Chatham counties, and are the districts that would be most directly impacted by fracking in North Carolina, showed that there is broad opposition to fracking in those areas.
The feasibility of fracking operations in North Carolina continues to be a topic of debate. Audubon North Carolina will continue to monitor progress on this issue. Major concerns regarding fracking include the destruction of bird habitats, as well as impacts to natural ecosystems and cycles that impact birds and Important Bird Areas (IBAs). These can include fragmentation of intact forest, light pollution and dangers from sedimentation and sludge pond facilities.
Audubon has opposed fracking in Florida, Pennsylvania and other environmentally sensitive areas, including IBAs, and has advocated for caution in protecting these areas.
Did this issue get you fired up? Sign-up for our NC Action Alert network to stay informed as we work to protect birds in North Carolina.
How you can help, right now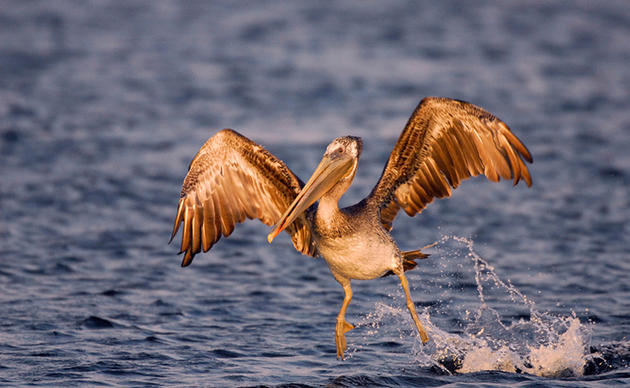 Sign Up For Our eNewsletter
Keep up-to-date on all that happens with Audubon North Carolina's research, events and volunteer opportunities.